renseignements supplémentaires
Pan M 360 : Hello Jean-Félix! How did you come up with the idea of a musical show based on the figure of Leonardo da Vinci?
Jean-Félix Mailloux : In truth, it was a commission from Wonny Song, artistic director of the Orford Arts Centre. We spoke at the Opus Prize ceremony in 2018. I offered to go and play our Debussy album, but he thought it didn't fit in with the theme of the 2019 festival, which was to be centred around Italy. He then asked me if I would be willing to build a show inspired by Leonardo da Vinci and the music of the Italian Renaissance. I thought about it, and finally said yes! We premiered the show in July 2019.
Pan M 360 : Were you familiar with this musical universe at the time?
Jean-Félix Mailloux : Very little! I had never had the opportunity to play it. That said, it's music and a period that I've loved for a long time, thanks to albums by Jordi Savall and Montserrat Figueras. I've also listened to a lot of Gesualdo, as well as modern musicians influenced by this period: Pärt and Stravinsky (his three madrigals on Gesualdo, his Pulcinella inspired by Pergolesi, among others, and even his Persephone, rather atonal, but still linked to this period, etc.), and several others.
Pan M 360 : The addition of a voice (Coral Egan's, magnificent!) in such an extensive way is new for a Cordâme album. Why, and how did you come to choose Coral?
Jean-Félix Mailloux : Coral had already worked with me on pieces for Solawa (another ensemble founded and directed by Jean-Félix, editor's note), and we really enjoyed our collaboration. I had been looking for a long time to integrate her into a Cordâme project. So when the idea of the Da Vinci show started to take shape, I thought of her. I don't really like operatic voices with a large vibrato. I wanted a voice that was better suited to the early music repertoire, a pure voice with little or no vibrato. Coral has the perfect instrument for that! An exceptional talent with an infallible technique, a fluid plasticity thanks to her work in jazz, an impeccable accuracy of classical baroque level. It's exactly what I needed!
Pan M 360 : What are the main elements that make it possible for you to create music that is both new (because all the compositions are yours!) and so evocative of the Renaissance, all without being a pastiche?
Jean-Félix Mailloux : The rhythms are very important. They make me think of folklore, because it's music that was part of the daily life of the people at the time. I listened a lot to Jordi Savall, and the use of percussion instruments like tambourines is very present. There are also the simple, insistent motifs and the use of old harmonic modes, such as the melodic minor. I also used a lot of parallel fourths and fifths, techniques that sound "old". It's very technical and musicological, but the result is satisfying, both new and traditional, at least I think so.
Pan M 360 : Compared to your previous albums linked to the world of classical music (Debussy, Satie), how does Da Vinci compare in terms of difficulties and challenges?
Jean-Félix Mailloux : It's a different job. For Satie, the connection was quite natural, because his music is quite similar to what we were doing at that time. Debussy was more difficult, because his music is perfect in itself, very directed in the writing. Debussy knew what he wanted. It was more difficult to 'get out' of the imposed framework. With Da Vinci and the Renaissance, it was actually easier. Once I had assimilated the basic concepts (which I mentioned earlier), I had a lot of freedom. Da Vinci composed music, as we know, but no documents have come down to us. I was therefore able to invent as I pleased sound worlds that he "could have" conceived himself! This is the central idea of the show and the album. I'm happy with the result, and I think I'm going to love these pieces for a long time.
Pan M 360: Would you have considered tackling this musical universe on your own if Wonny (Song) hadn't challenged you to do it?
Jean-Félix Mailloux: I'm not sure, no. But in retrospect, I'm very happy! I have the impression that doors are opening for Cordâme thanks to this concept. Doors that I was knocking on without any answer. There aren't many shows like this on the stage at the moment. I feel that we can use it to showcase our originality and play on stages or at festivals that we have never visited before. I am very happy, and I thank Wonny for that!
Pan M 360: I would like you to tell me about the lyrics that Coral sings. Who are they from and how did you find them?
Jean-Félix Mailloux: For the project, I did some research to find texts that could have been read and appreciated by Leonardo da Vinci. At first I thought of Petrarch, but I fell in love with a certain Gaspara Stampa, who lived about the same time as Leonardo. I was won over by her very strong and poetic texts, full of pearls and little wonders. She is an unknown poet outside Italy, but her work resonates with passion and is tinged with a rock'n'roll life full of emotions. She was married to a man who was away at war for a long time, so the themes of absence, of waiting, of love imagined rather than experienced, permeate her work almost everywhere.
Pan M 360: A great discovery, then?
Jean-Félix Mailloux: Yes, so much so that I'm currently working on an upcoming show centred around women authors from different eras, which I will set to music specifically for Coral Egan. In addition to Gaspara Stampa, there will be Louise Labbé, Catherine Pozzi, Louis de Vilmorin, Emily Dickinson, and others.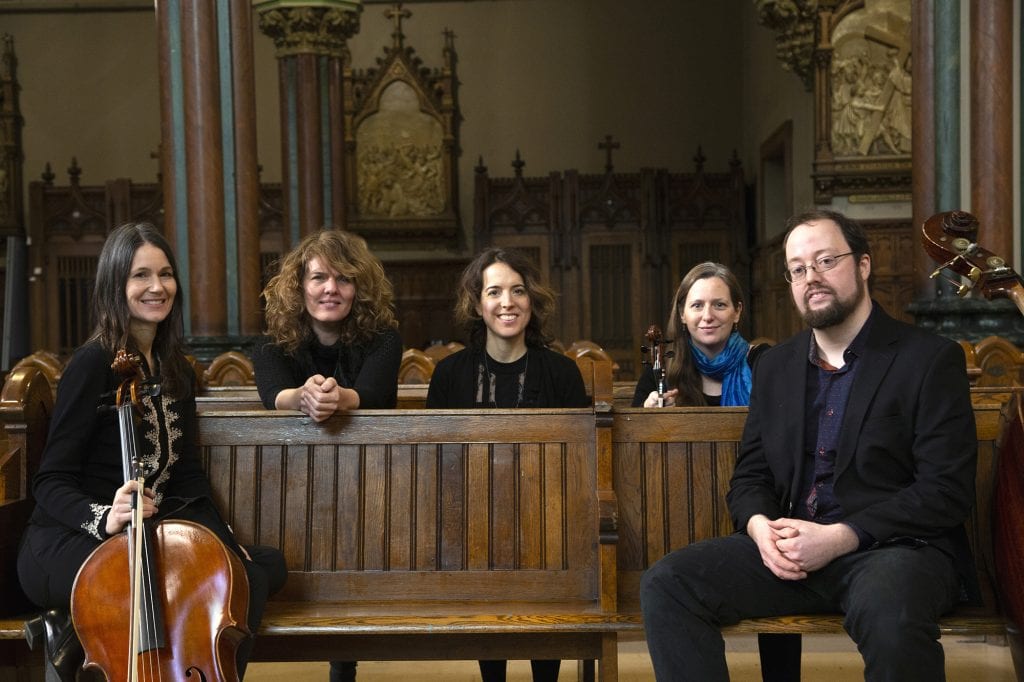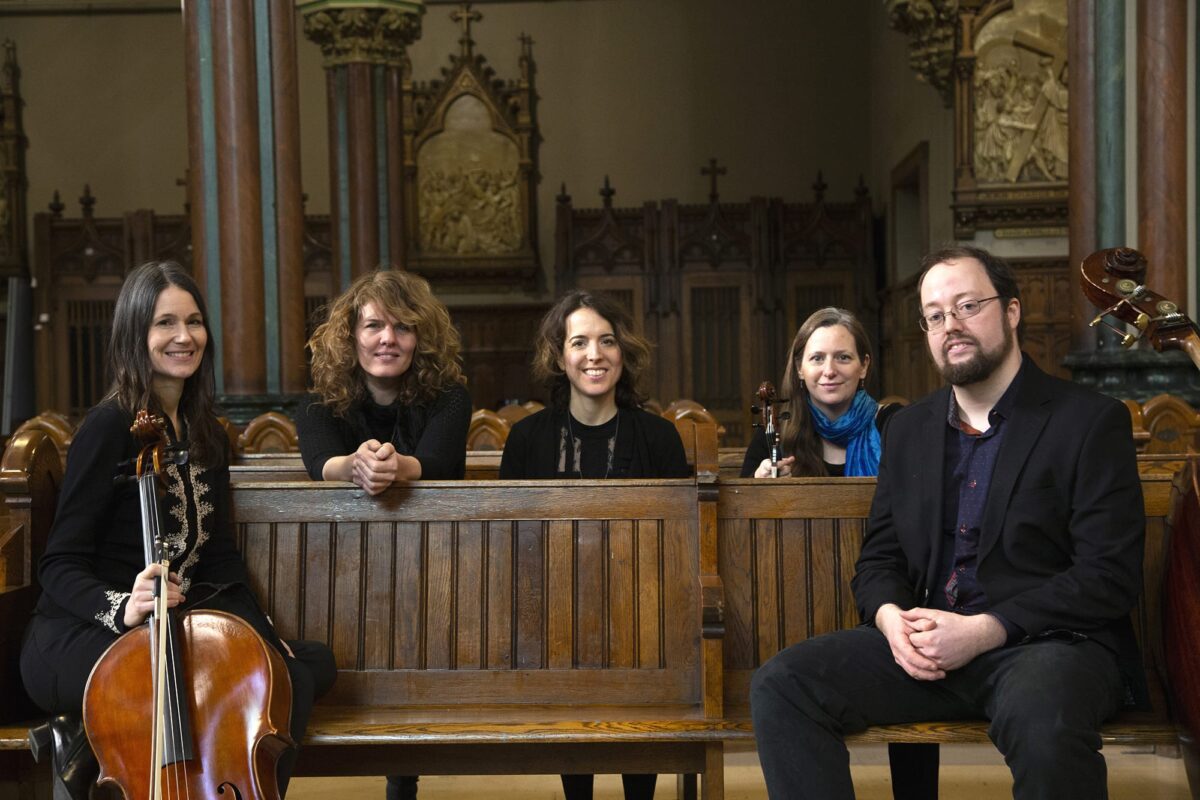 Pan M 360: Another project related to classical music?
Jean-Félix Mailloux: Yes. The next one will be devoted to Ravel. The work on this one is very advanced and will complete the French trilogy (with Satie and Debussy), but then (I'm already thinking about it!), I intend to tackle Stravinsky!
Pan M 360: But before all that, you'll be performing (in front of an audience!!) in several places in Quebec, right?
Jean-Félix Mailloux: Absolutely. We're really looking forward to seeing real humans in front of us! We'll be in Saint-Prime on July 3rd, in Sorel-Tracy on August 8th, in Trois-Rivières on August 22nd. Other dates and locations may be added soon, thanks to the relaxing of sanitary measures. The public can visit our Facebook page to stay informed.
Pan M 360: Thank you!