Photo credit: Camille Gladu-Drouin
The kebamericanism of Laurence Hélie, who disappeared from the radar five years ago, has now largely been forgotten. One needs to recall the singer's trajectory before the release of Late Bloomer, an excellent album under the pseudonym Mirabelle which has just come out on the Simone Records label.
"I come from the Beauce region, more precisely from Saint-Isidore. In high school, I was enrolled in the music program. I'm a teenager from the '90s – in my gang, I was the music nerd who would go and chat with record dealers at the HMV in Quebec City. I was thirsty for music, I watched Musique Plus religiously, I missed classes so I wouldn't miss anything else. I learned how to play the music of that time, I'm thinking of Mazzy Star, Sonic Youth, Pavement, Nirvana, Cranberries, and so on. I was very interested in the music of that time. I studied sound engineering at Musitechnic, but I made my living in the voiceover industry."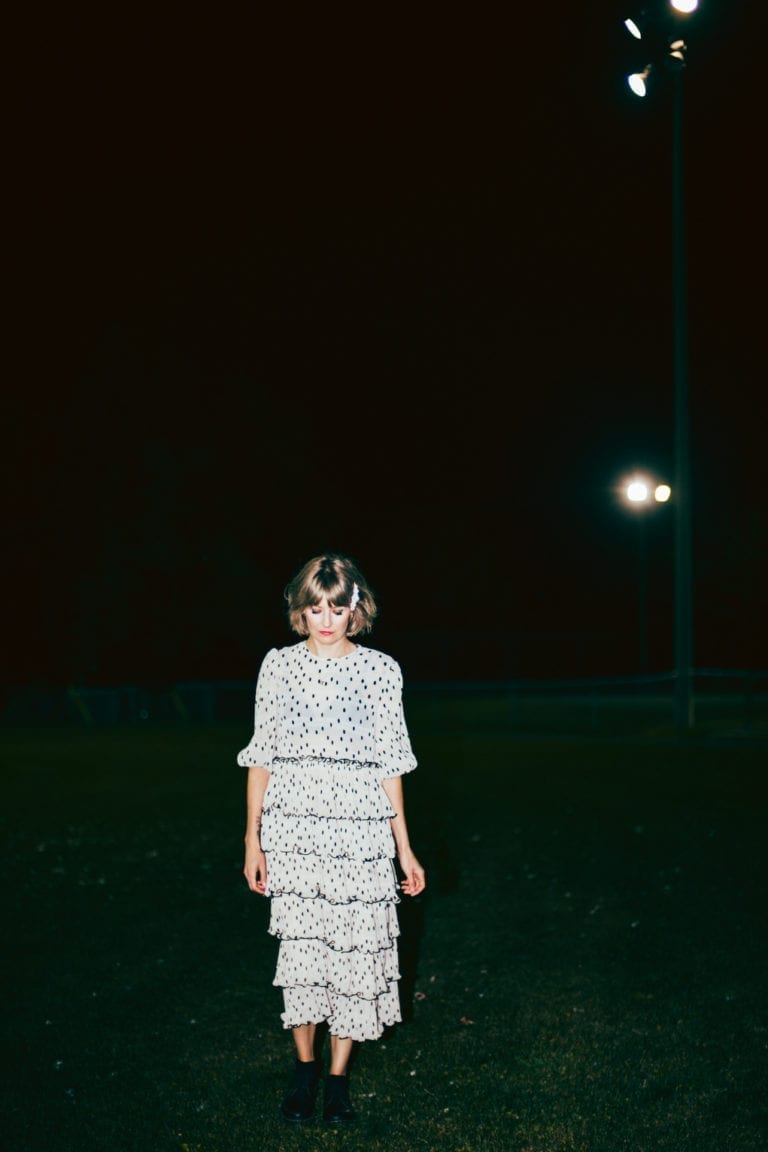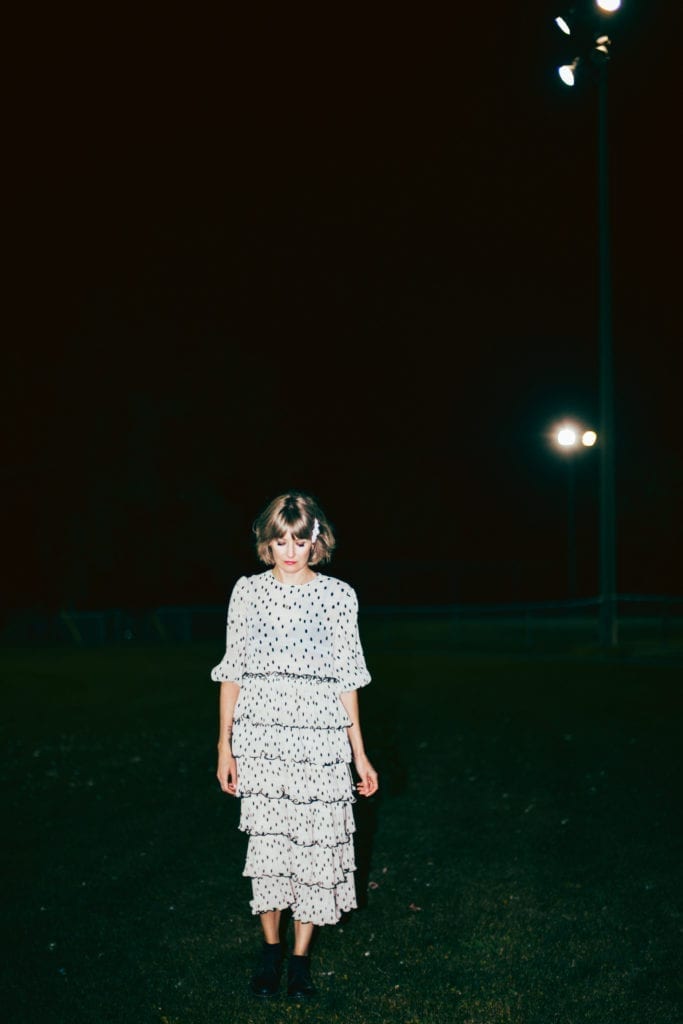 Laurence Hélie has a beautiful voice, which first led her to country-folk.
"It was a quest for authenticity, I didn't want any tricks. I had a lot of fun during that country-folk period, but I held back a bit. And… it's not really clear what happened afterwards. In fact, I got a bit down after my second album. I didn't want to play anymore, I couldn't listen to myself strumming a guitar anymore. During that period, I had a child, I put music aside for a while."
Time passed and her natural inclinations returned, first as a small step… then a steady trot… and then a full gallop.
"Slowly, I started writing songs again, and they came out different. I wanted to get to the bottom of my ideas, find out how to feel good, how to soak in my music. I don't have a lot of self-confidence in life… except when I'm singing. If there's one place where I feel perfectly at ease, it's when I'm singing. I'm glad if I have the talent to go with it."
The return to songwriting was gradual.
"It was not really premeditated, there was no plan for success behind it. I just wanted to make music for myself, I had to rediscover that pleasure. Nothing more. And I surprised myself – it's fun, what I do! So I found the right team to work with."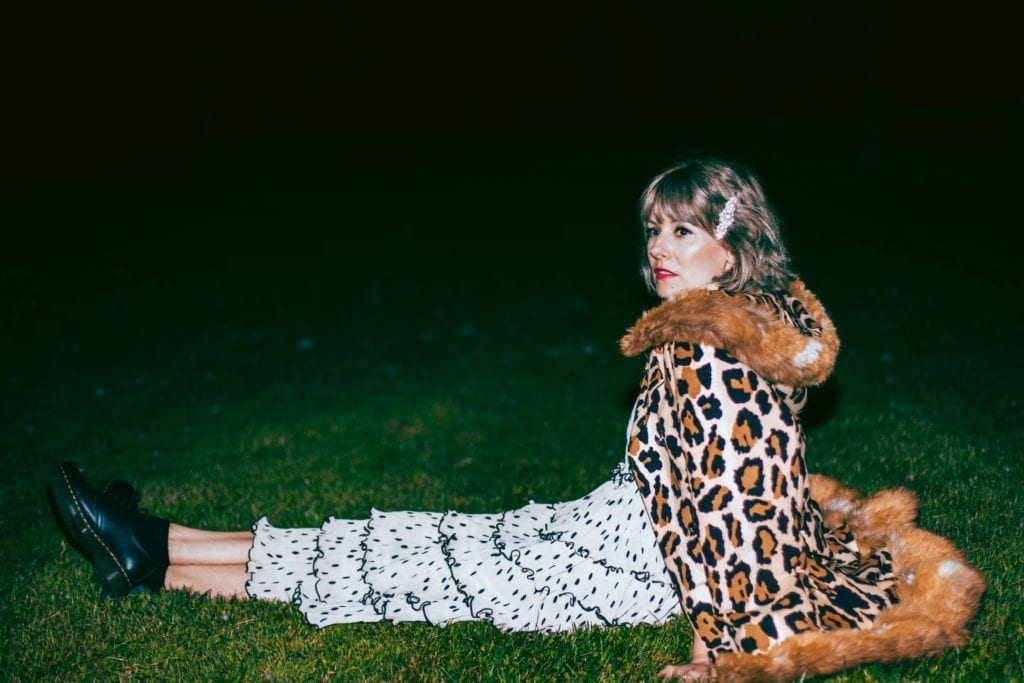 For nearly 10 years, Hélie has known Warren Spicer, the central musician of the group Plants and Animals, whom she had met through mutual friends.
"He did the sound recording for my second album, he made me feel very comfortable. Warren has great qualities as a sound engineer and also as a producer. When I approached him to produce Late Bloomer, I knew he was very competent musically, but it was his empathy and his ability to create a great working atmosphere that motivated my choice.
"It was really great to work with him! He's super intuitive and he's not afraid to try things, while I'm more modest with my ideas. But… during the recording sessions, I realized that I had more to say than I thought I did. I found myself making my point. Having someone like Warren, who gave me a lot of space in the creative process, was very cool and very infectious."
Hélie thinks she grew up in this context of co-production.
"I used to be intimidated by all these colleagues who were musically much more educated than me. But this time around, I wanted it to come from me 100 percent, so I pushed the songs as far as I could, both in execution and production. I knew what I didn't want, it took me longer to identify what I did want."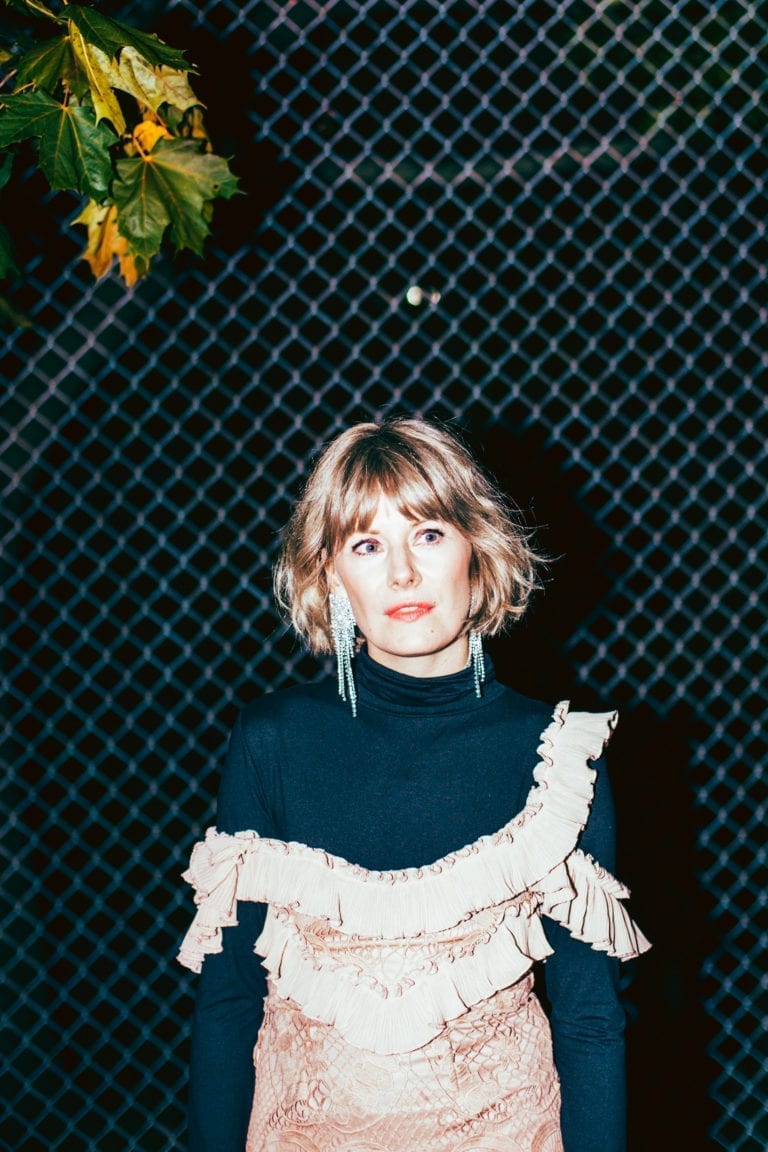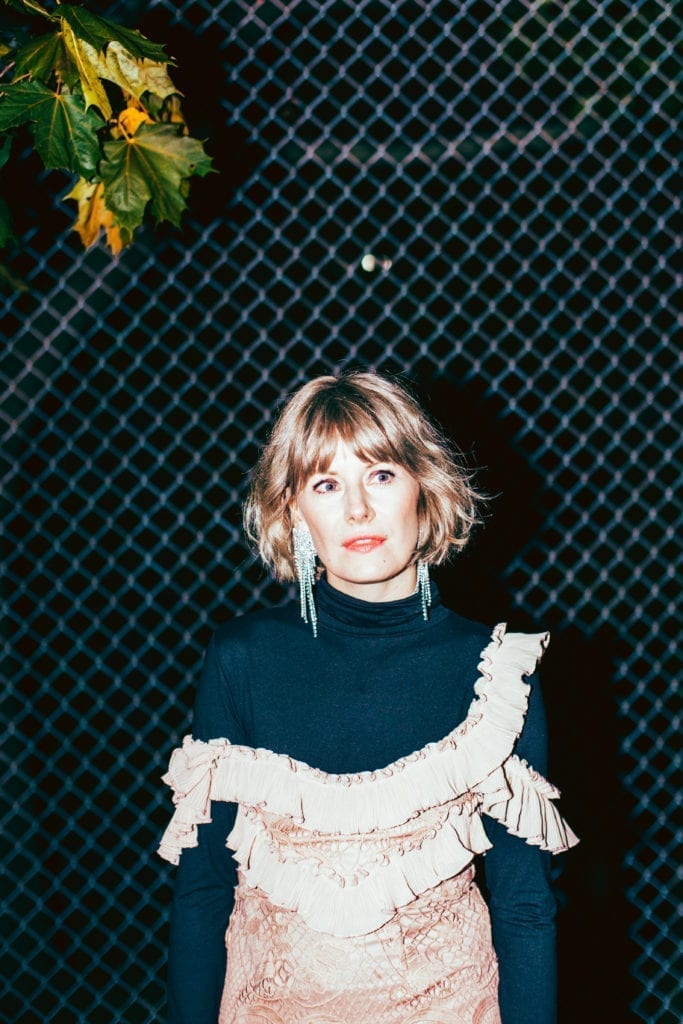 Well beyond the working atmosphere, the exploratory spirit of these sessions led Hélie to explore unexpected terrain, a superb mix of ethereal wave, trip hop, space-rock, and ambient.
"I knew we were going to torpedo a lot to find our sound. It was a search and I was extremely stubborn. I wanted my voice to be central, and so I needed space… Fortunately, my producer was very open, without concessions. I didn't have any particular intentions when it came to electronic music, and that's where Christophe Lamarche-Ledoux came in, with synth sounds I fell in love with, perfect sounds for those songs with lots of space."
Mirabelle's lyrics, which are of a piece with the ethereal spirit, are extremely personal, a sort of rhyming version of a diary.
"When I started making music again, it was an all-or-nothing thing, and it reminded me of my state of mind when I was a teenager. I had so many dreams then – had I let my inner teenager down? Had I run out of steam after becoming a mother?"
Of course she didn't. It was just a matter of waking up that inner teenager, who spoke in English when she sang.
"For the French lyrics on my first two albums, I'd asked for help from writers. Before that, I always sang for myself in English because this detachment from my mother tongue allowed me to go out there with less restraint. That's why I wanted to write all the lyrics on this album in English, so I could identify myself completely with it, feel whole, accomplish something I'd be very proud of. Yes, it's a bit scary to be judged… and then, no! I'm happy with what I've done and that's what's important. I'm coming out of this just luminous."