renseignements supplémentaires
A Radio-Canada Revelation in "world music" for the 2020-2021 season, Mateo expresses both a globalist rock culture and an inspired mix of Afro-Latin music, including Colombian, Cuban, Puerto Rican, and Nuyorican music. Presented as a webcast at Nuits d'Afrique, the Montreal singer, lyricist, and composer defines in his own way what a modern-day Spanish-speaking artist can express in the now, wherever he is.
PAN M 360: What were the reasons for your migration from Bogotá to Montreal in 2015, at the age of 19?
Mateo: Passion, curiosity, and love. Very broad, but quite simple. I would say, very good reasons! But it's a double-edged sword. On the one hand, it's leaving one's parents' home, and on the other, it's immigrating on one's own. Both at the same time, it's quite an adventure. In Colombia, I had just obtained a degree in scenography and artistic direction for the performing arts; it's a profession I'm still in love with, and I wanted to specialise in stage and lighting techniques. I wanted to do everything I could to reach this goal, Montreal was my destination for its reputation and its show-business possibilities. So I came here with the goal of learning French and English, and then continuing my studies.
PAN M 360: Has music always won out over this interest in the performing arts?
Mateo: So, yes. I think that an artist's completeness consists of a global understanding of what happens on stage but also behind the curtain, from both a technical and philosophical point of view. In Colombia, the only school that offered a complete program in scenography and design was LaSalle College – yes, they have a branch in Bogotá! However, the degree levels are different. After finishing, (given my economic possibilities as a foreign student) I came here to study at l'École du Show Business.. But music has always been a part of me; at that time I didn't see it as a priority of exploration in my life. Music has always been there since I was five years old, it's something innate in me, I would say. Today, music is much more important in my professional and personal goals.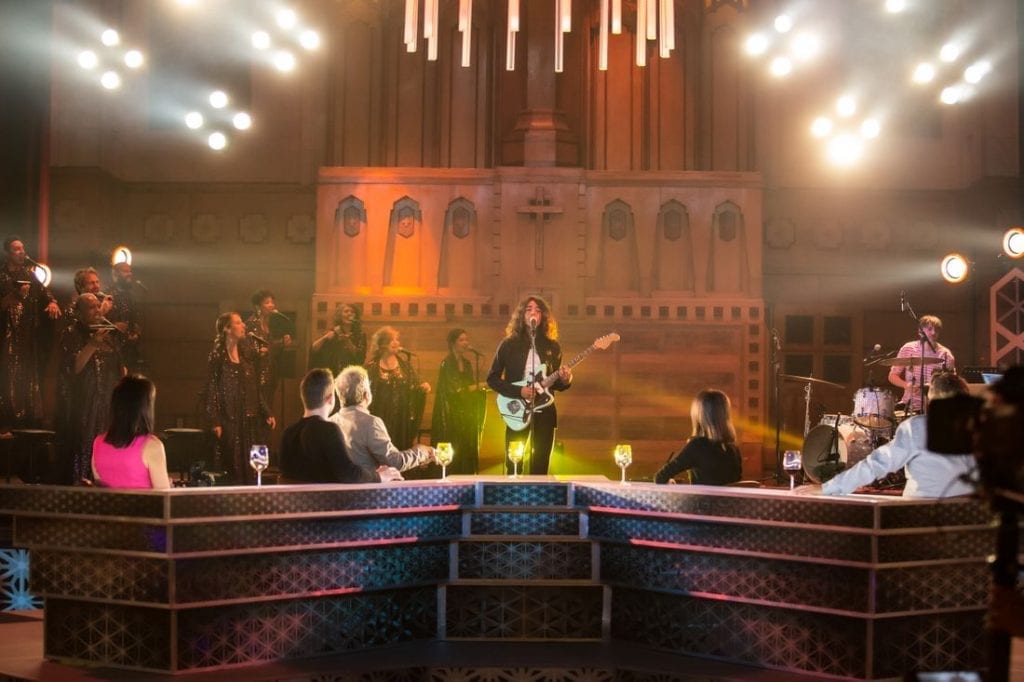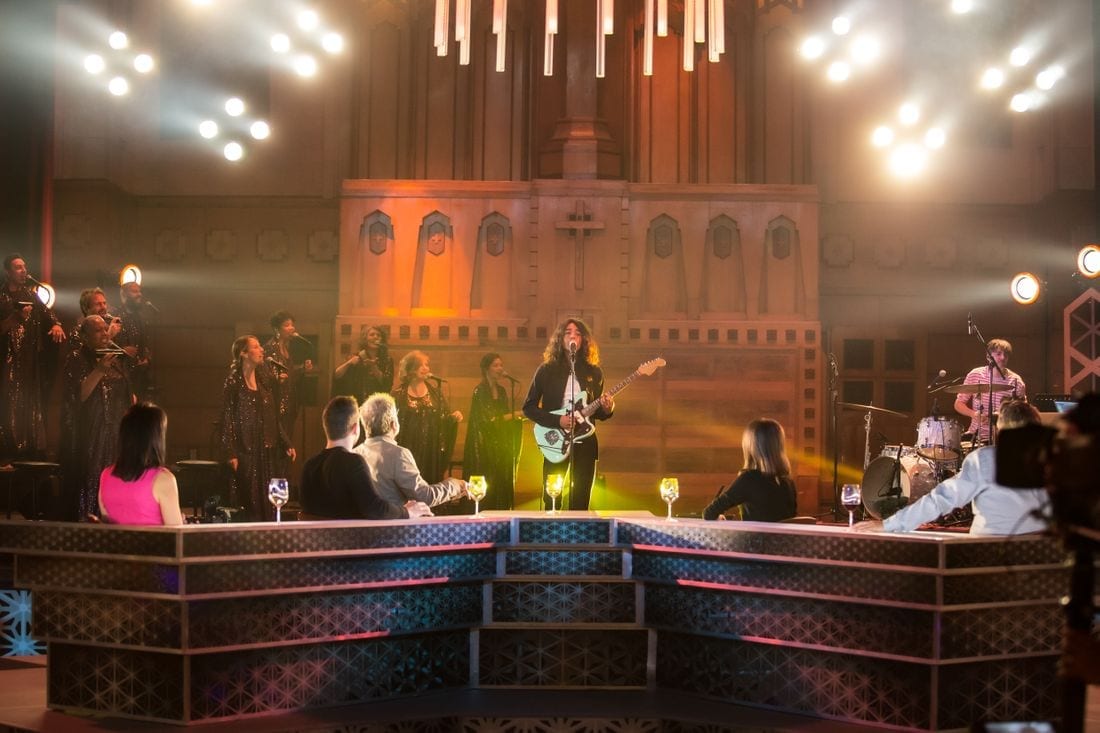 PAN M 360: Your music is a real mix of pop/rock culture and Caribbean and Latin American styles. Can you describe this mix?
Mateo: My music includes rock, cumbia, reggae, dancehall reggaeton, salsa dura, son montuno, guaguancó, bolero, Afrobeat, pop, lo-fi, jazz. This search for identity seems very honest to me. It is a serious study of my "pure" influences, which then leads me to offer something digestible and accessible, because the aim is to transmit. In this sense, Afro-Latin rhythms represent a major influence in my work. Salsa, son montuno, rumba, and guaguancó are everywhere in my compositions, even before I sang here. Just to name a few, there is the clave, pregones, and mambos, phrases normally played by brass instruments, but which are sung or played on the guitar.
PAN M 360: How do you think you stand out in the current Latin scene?
Mateo: First of all, I need to understand the ocean that Latin music represents, its origins, its influences. It's mega-vast! So, as an active artist in this community, I consider myself just a spokesperson for the values of my culture and its roots. My music is just an open window on the potential that already exists. Yet, I find myself outside the Latin productions homogenized by the media, I try to stay away from clichés. As a result, my team and I have found something unique in the Latin scene, in Canada and elsewhere. What we offer is fresh and honest. Already, metaphorically, we try to get away from the colourful, the hot, the exotic, and the sexual, while keeping our roots. We prefer candela, sensuality, taste, charm. One concept, one feeling: Mateo = sexy candela. We don't do collage, it's really a thorough search for the fusion and integration of stylistic elements. Then, on the studio and production side, the work is carried out by my producer and impresario Léon Perez. This whole process takes us out of the mould.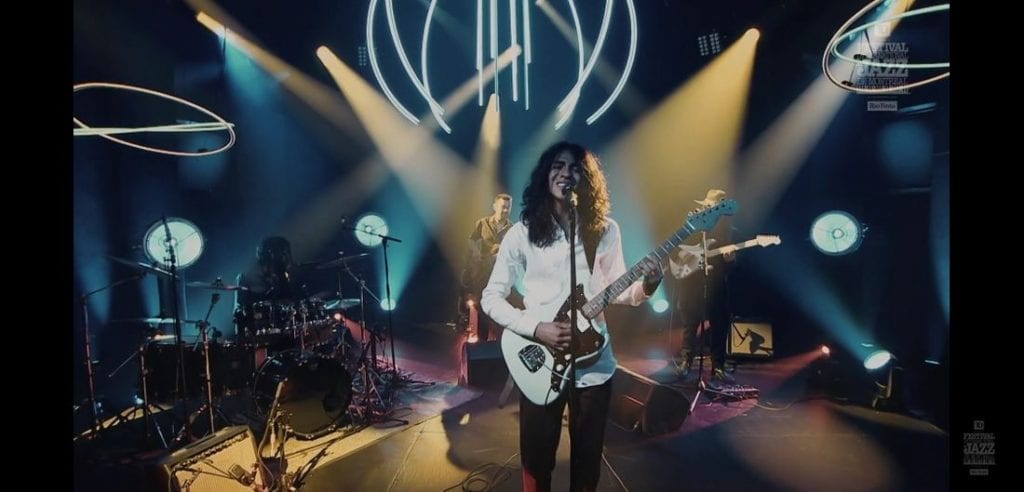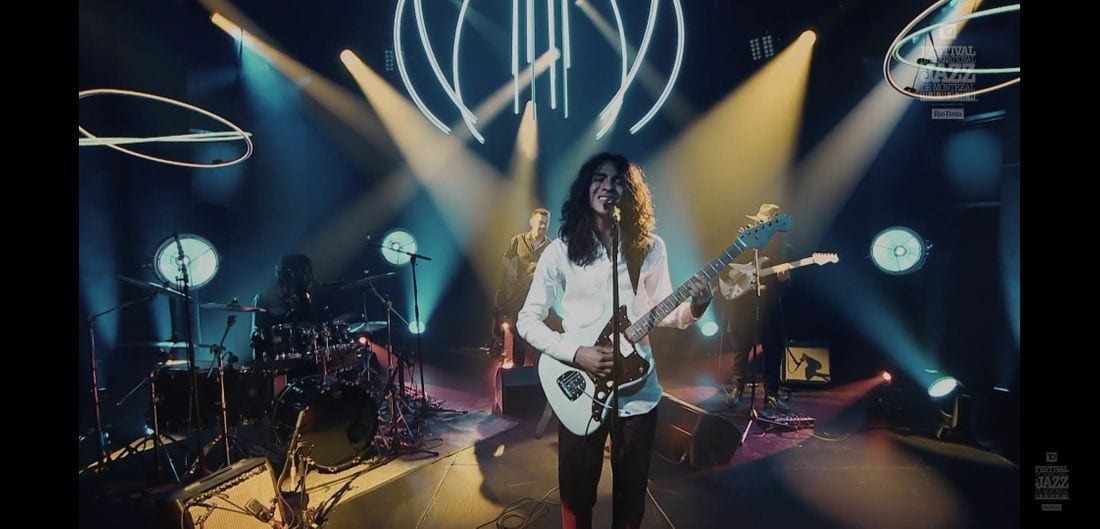 PAN M 360: How did you choose your musicians? Can you tell us about meeting with them, and what motivated your choices to keep them on your team?
Mateo: My musicians were rigorously selected. They were chosen according to the desired instrumentation – two guitars, bass, percussion, drums – and for their cohesion, their musical maturity, and their own voice. As with any good recipe, the quality, integration, and originality of its ingredients guarantee the quality of the result. The format chosen here is also a really important factor. Despite the demands of the composition and the Afro-Latin elements to be included, we have chosen not to have brass or piano.
First of all, we needed a guitarist with a vast language that would stand out from the Santana clichés and who was still able to explore the montunos on the guitar as well as the finger-picking technique. We wanted a guitarist with good taste whose playing could blend in with mine. The incredible Tito Sono is a classical guitarist at root, he has Gypsy, jazz, funk, and flamenco influences. In addition, he's a great connoisseur of Latin-American folklore, which is quite unique.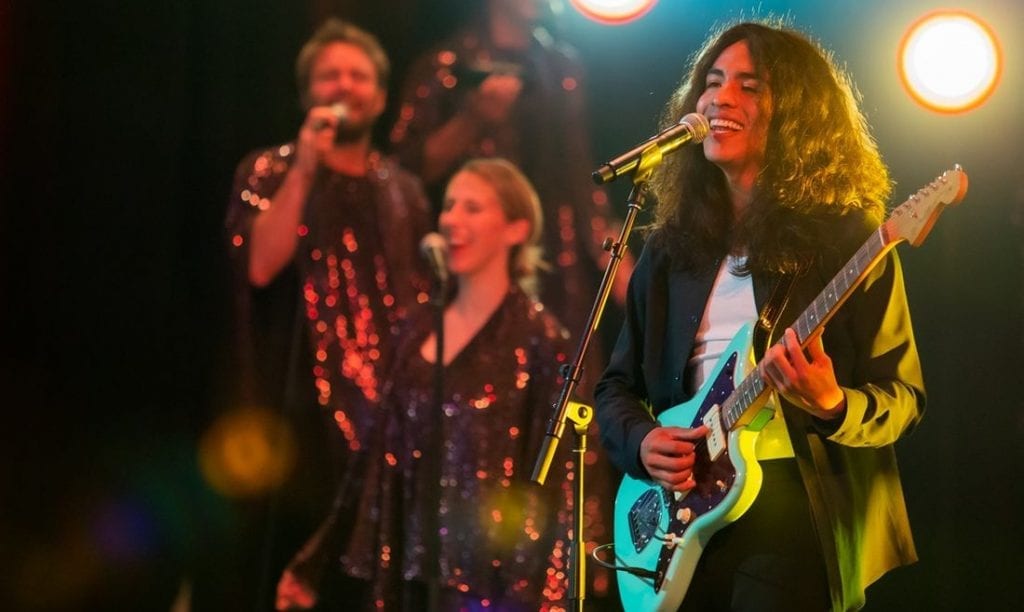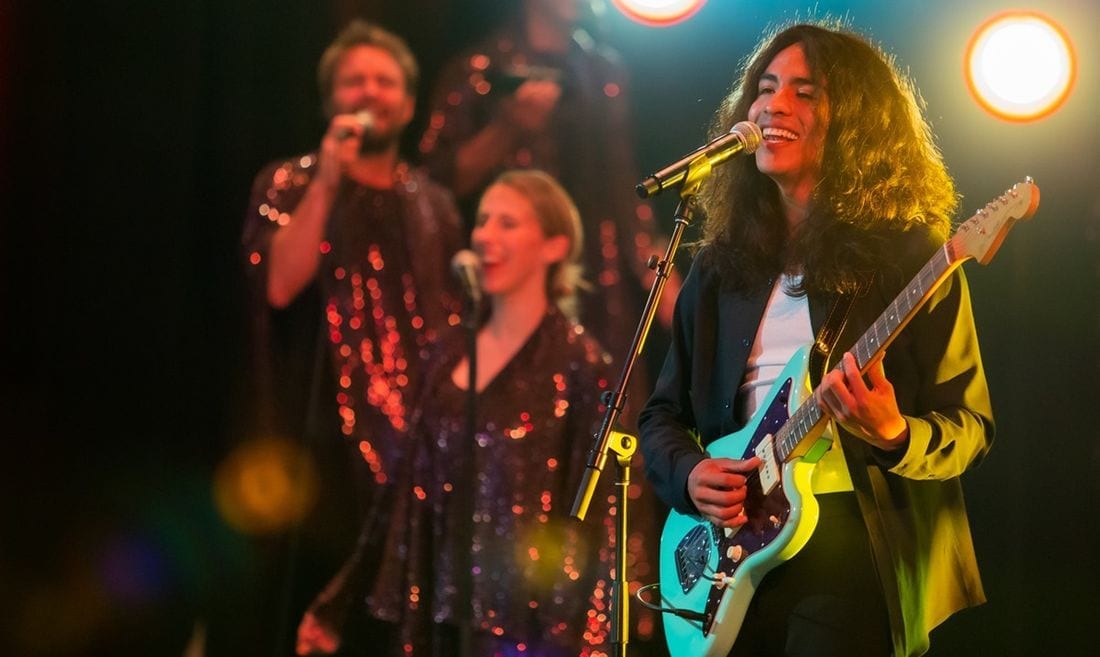 The bass player, Diego Cruz, was my music teacher in Colombia when I was eight to ten years old! We then toured South America together. Chance or fate, or life… we both ended up in Montreal without having planned it. Diego is a very special bass player and very present in the Latin scene here. I wasn't looking for virtuosity, but rather for his groove and his language, especially someone who listens to others. His influences are diverse – prog, metal, rock, salsa dura, folklore, etc. He is very versatile my teacher, my bass player, my friend!
On the other hand, on percussion, we needed roots and vocabulary: aguanilé, saoko, virtuosity, interpretation, stage presence, character, open-mindedness. For me, he is the best percussionist in town, Hanser Santos Gomez candela!
And as the last element, the drums… What a challenge! But here we are, this true artist reinforces the colour and identity of my project. I didn't know Dan Fyah Beats, my producer Léon Perez spotted him and suggested him to me. He had only seen him play once, and he called me immediately and said, "I have our drummer!" It had to be him and nobody else. After (at least) four months of trying, we managed to invite him to a rehearsal. For the first time, I saw this Jamaican, in his late thirties or early forties. He crossed the threshold of the studio door, not a word. He sat down, listened a little. Léon says to him, "Dan, just be yourself, don't try to play Latin or whatever, just play your shit." Suddenly, we discover what a specialist of the one-drop style can do on a bolero! Great drummer, multi-instrumentalist, singer, producer, very creative. Dan is a very professional person who made me rediscover my own music.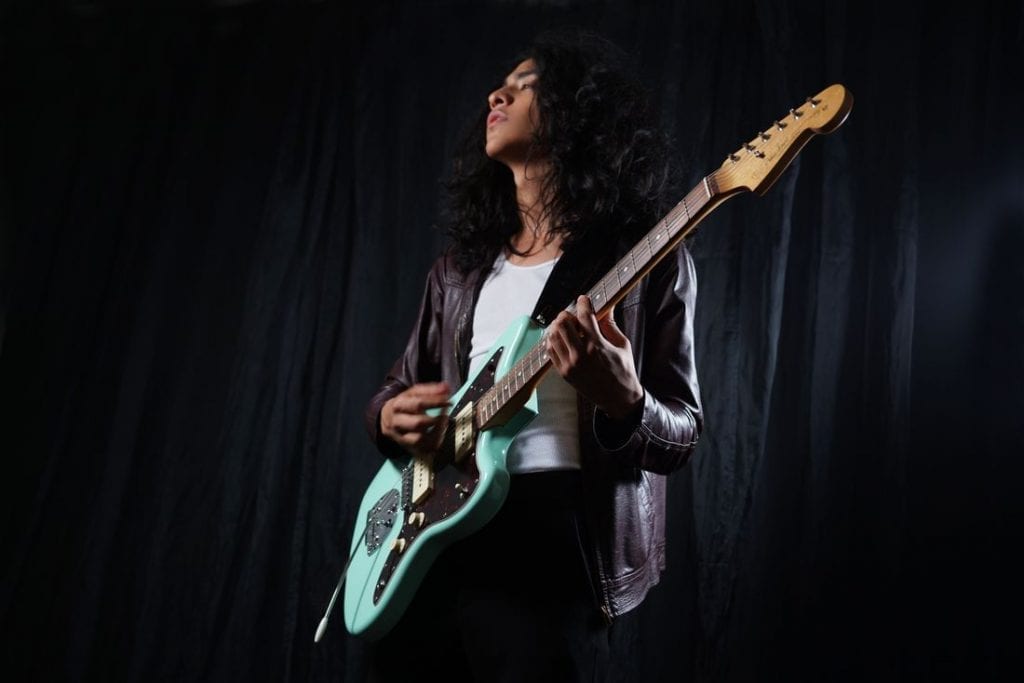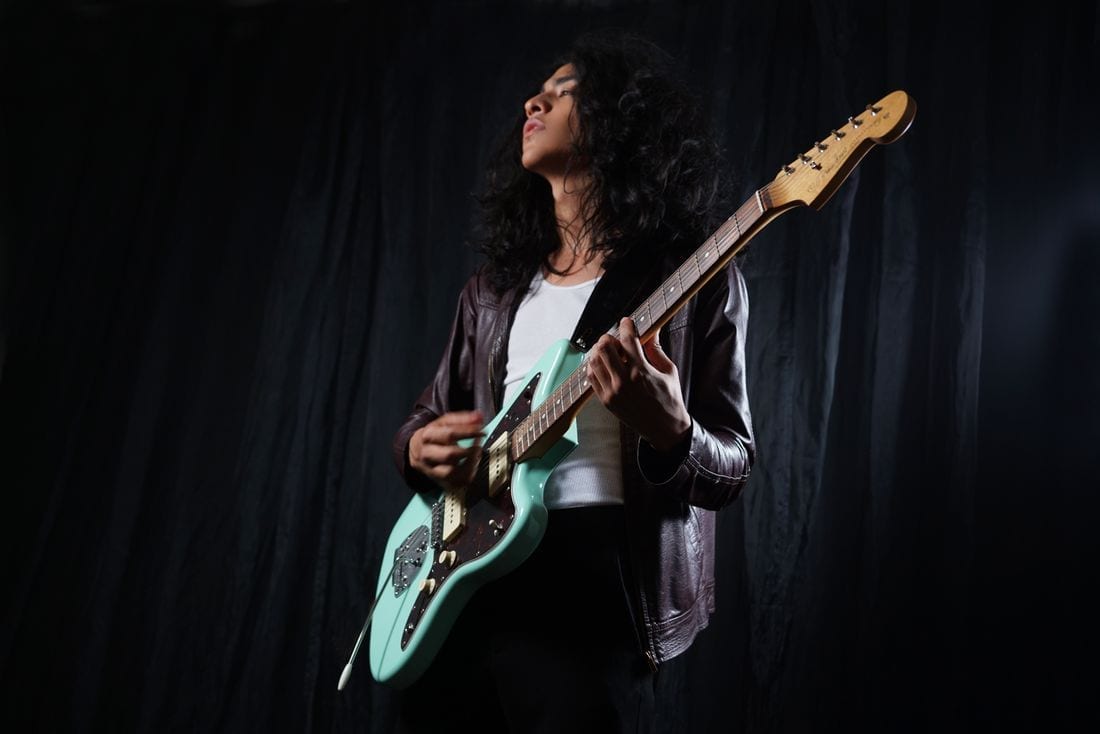 PAN M 360: Who are your models? Which artists have really marked you?
Mateo: Singing-wise, I have several influences, both for their vocal technique and their interpretation – Ismael Rivera, Andrew Stockdale, Cedric Bixler-Zavala, Hector Lavoe, José Feliciano, Ile Cabra, Angel Canales, Myles Kennedy, Bruno Mars. And here are some of the musicians who really made an impression on me – Jack White, Omar Rodriguez Lopez, Hector Lavoe, Angel Canales, Cabas, Josh Homme, Pedrito Martinez.
PAN M 360: What musical genres are you currently interested in?
Mateo: It's quite vast, I'm very much into rap, R&B, salsa dura, reggae, jazz, boleros, rock. Also, I try to be very objective in identifying a good song, whatever its musical genre.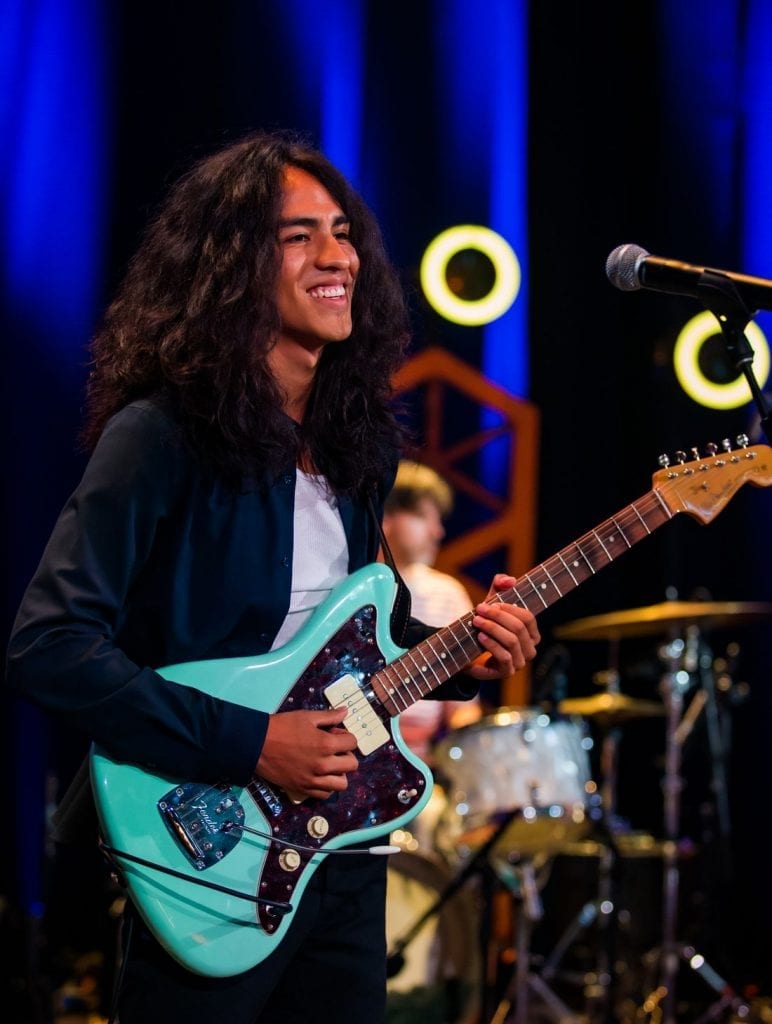 PAN M 360: How does it feel to be a Spanish-speaking artist whose career started in Montreal? Do you think you can conquer the Latin market while staying in Quebec?
Mateo: I feel honoured, proud, and grateful. This is my home, I want to continue to be a creative agent of Quebec and Canadian culture. So, yes, the goals are big enough for the Latin market. We see a lot of potential in what we are proposing.
PAN M 360: How do you perceive the local public's interest in you, well beyond the Latin community in Montreal?
Mateo: It's been really incredible! I feel that I'm not only from the Latin community, but also part of the Montreal music scene. I've been around quite a bit and I finally realized that language is not the determining factor in liking someone's music. A good example in the industry is Burna Boy. I can tell you that I am surprised to see how much people vibrate with us when we are on stage, that they even sing with us sometimes. It's all about transmission, a fundamental goal for us.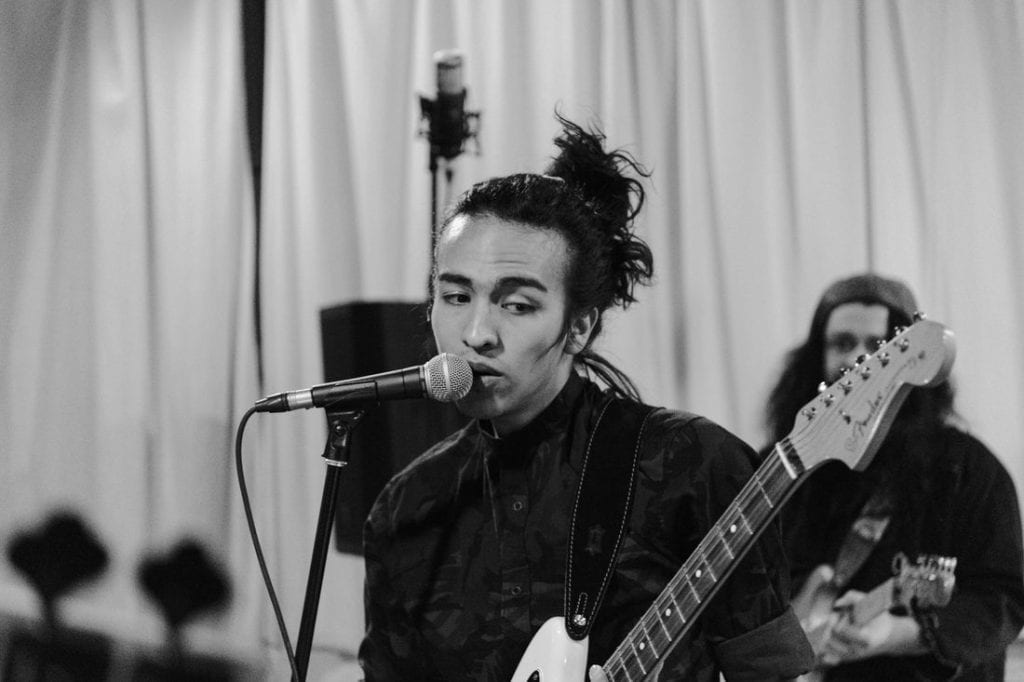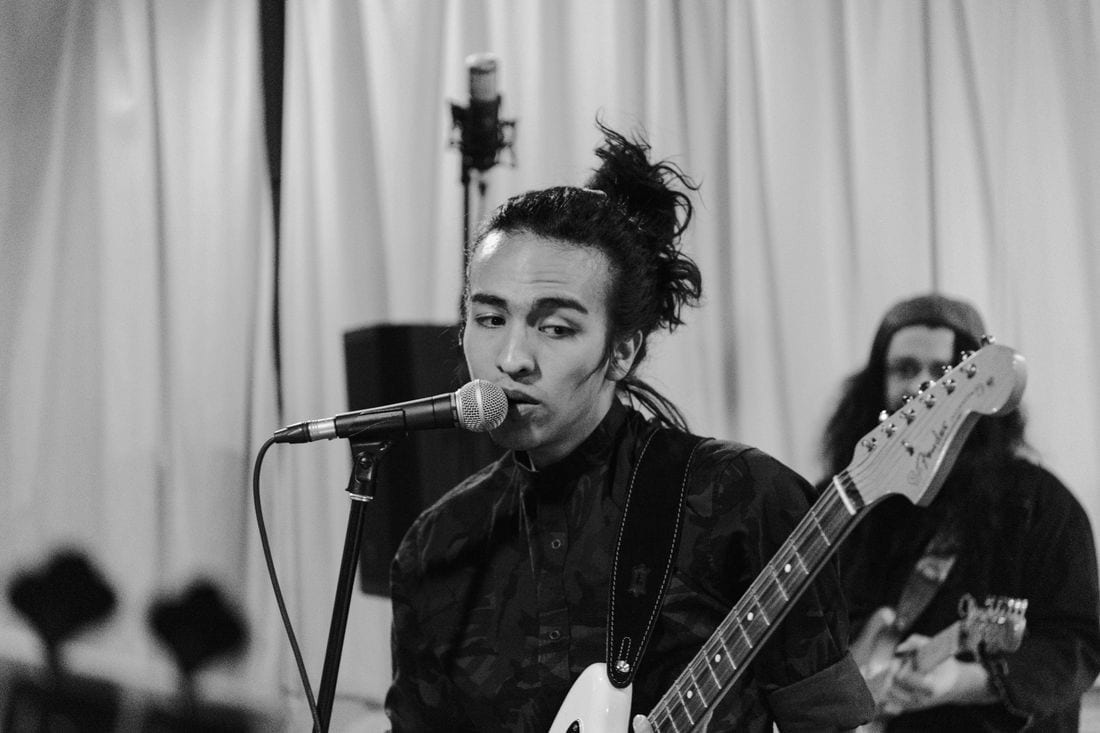 PAN M 360: How does it feel to be an expatriate in a cosmopolitan city with a French majority in North America? Do you feel you are welcomed there as an artist? What are the pros and cons?
Mateo: Let's just say that Montreal for me is the city where everything is possible. I firmly believe that it's all about determination, emotional intelligence, hard work… and a bit of luck. I quickly learned the language (French) to be able to integrate. I also think that to be well received, you have to offer and work. The pros? The available spaces and the diversity to develop as an artist. It is also the open-mindedness in the majority of musical scenes and the sick talent that can be found in our city. The cons? It is the clichés and prejudices that lead some people to underestimate my work and that of others. The ultimate goal is to keep building!