Ligeti's Études for piano are now considered pillars of the modern piano repertoire, and they constitute an ideal entry point for those who wish to explore the music of our time. These pieces are accessible and demanding at the same time. Accessible because they are very expressive, often rhythmically vivifying and energetic, and inspired by evocative extra-musical elements, like their suggestive titles let us know. They are demanding because of their modern sonorities.
György Ligeti was (and still is, through his music) a free-flying atom in the world of contemporary art music. Like some kind of Spoutnik in a flock of Canadian geese, he always overtly advocated his own brand of eclecticism, in an academic community that professed the atonal-serial-boulezian style as a sacrosanct dogma, and that had a condescending attitude vis-a-vis almost everything that didn't come from it. In Ligeti's universe, there is a place for african polyrhythms, Monk and Evans' jazz, eastern european folklore, Balinese gamelan, medieval and renaissance polyphonies, and so much more.
We hear all that in the 18 Études, one way or another. Désordre throws the first punch with conviction and energetic drive. It gets into you like a truck without apologies and you keep wanting more. Then everything oscillates between poetry and elegant abruptness, light and darkness, intimacy and extravagance, always putting forward a multiplicity of influences either extra-musical or outside contemporary art-music. Every piece is mesmerizing, but here are some favourites : L'escalier du Diable (Devil's Stairway), a gripping and spiralling ascension to a brilliant peak, Galam Borong, inspired by Balinese music, Automne à Varsovie (Autumn in Warsaw), simply magical.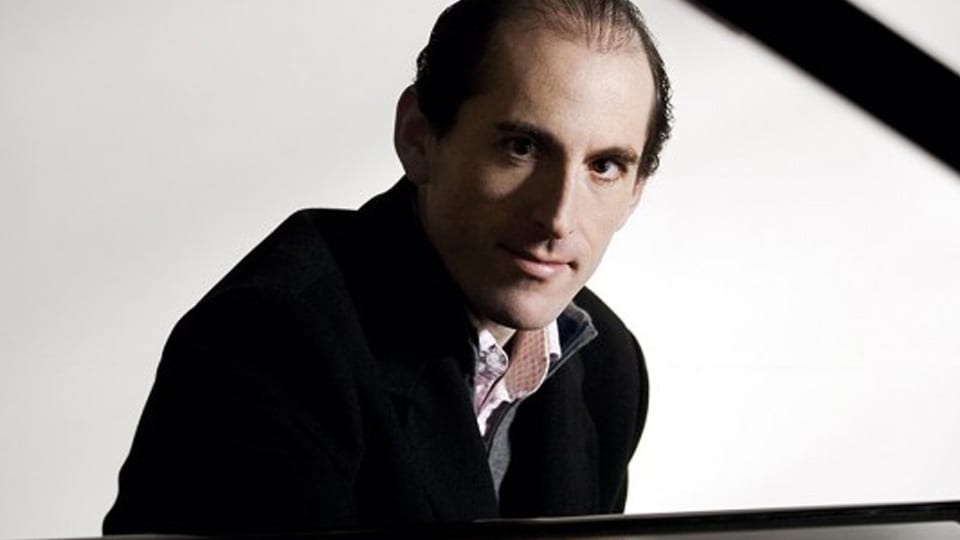 This is great stuff. If you care even a little for modern music, be it art or indie or experimental or spontaneous, or whatever, just good and important music, you will have to listen to this entire cycle at least once in your lifetime.
And you will listen to this version, because Danny Driver has realised here a fantastic performance, definitive in the catalogue, I say, perfectly balanced and nuanced, perfectly comprehensive of the dialogue and the Ligeti special ways of expressing ideas, full of subtle details, colors, textures and emotions. That's it. The best around.