With Savages, Berthomier had built an artistic identity. But now…
"I needed to see how to enrich it, not deconstruct it." she says. "I wanted to be a character you can draw in one go. In Savages, I made the choice not to say things about myself, no one was stopping me, mind you. I was the one who decided to restrict myself, to be clear, easily identifiable. I think that was very helpful in Savages; the band had a soul, we all agreed with that identity, we were all going in the same direction."
The image on the cover of the album To Love Is To Live does not lie: Jehnny Beth wanted to reveal herself without deferring to others.
"For the album cover," she says, adding to her explanation, "we decided to close the pores on the skin of the image. It's an image without regrets that represented a certain strength, which is one of the recurring themes on this album, and also on my songs in general. I'm thinking of the album Adore Life. So I do my own thing, even if I do it at a degree of removal. It's a bit cliché to say it, but this album's a way of revealing sides of me that I didn't express in Savages. I figured this was my chance to do it. I had help thinking that way and making this album, from Romy Madley Croft, for example."
Before beginning this creative process, Berthomier didn't know what to do with her contradictory thoughts, the essential source of the lyrics in To Love Is To Live.
"I was full of guilt and shame about thoughts that were passing through my mind," she says. "I'm lucky enough to be able to make songs out of it, to get into a dialogue with myself. I'm trying to figure it out a little. So I started by exploring the thoughts that kept me awake at night. I was unable to make this album without talking about what was bothering me so much at home. The human being is imperfect, plagued by contradictory thoughts, we tend to not put this complexity forward. And I think that's what art is for!"
Berthomier uses the example of her song "I'm the man".
"The lyrics speak of the need to take responsibility for the evil that exists in the world, not just on the other side of the planet, but also in my neighbour's home or even in my own. The man I'm describing in this song is also me. This responsibility is reflected in the context of our current failures to address racism. We have to look each other in the face, see each other without complaisance, and art is there to do that. So I don't want to show just my good side. I refuse to draw a white line between good on one side and evil on the other, and put myself on the right side by saying that I have pure thoughts. No! We mustn't have only a pure voice to allow ourselves to speak. That's why I worked with Joe Talbot from IDLES, he has the courage to say I've been a jealous man and can be again, and I'm fighting with this violence inside me. And I say the same thing, except I'm a woman."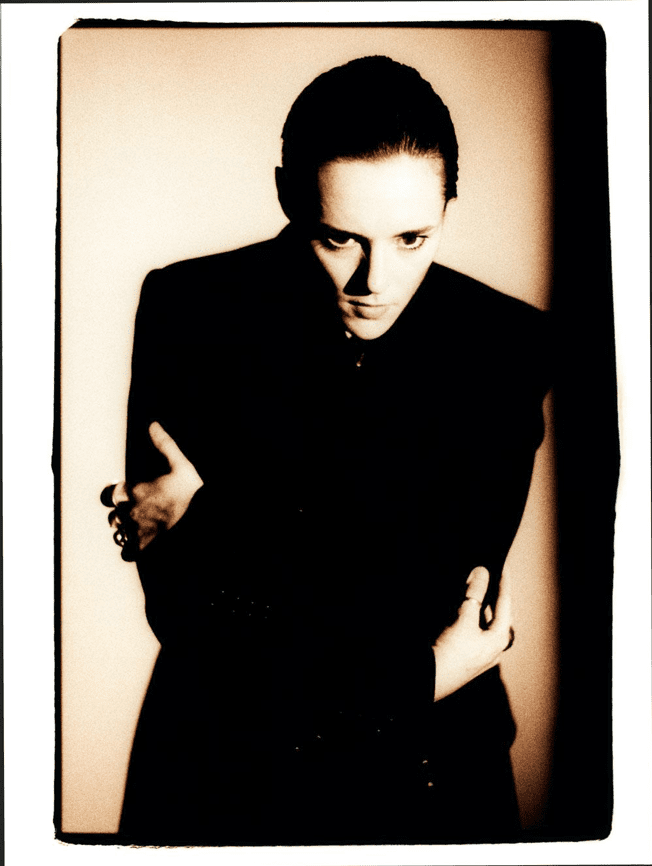 It can be deduced that "self-doubt, apathy, and isolation" are key vectors in To Love Is To Live.
"But it's not just that," says Berthomier. "I juxtapose these darker moods with other states that break them up. It's like we've been working towards a sense of happiness, going through all this. For example, the lyrics to 'French Countryside' were written in an airplane during an episode of harsh turbulence. I thought we were going to crash, I had started to take stock – I should have loved better, done better, been more generous, been better, etc. And then the plane landed," she laughs, "I survived! The next few days, I really enjoyed life, the flowers and the birds… before I forgot. It's important not to forget."
In terms of gender, the image that the artist projects is clearly in line with queer pride and the diversification of sexual identities. She corroborates without going into detail.
"I am a woman making art in 2020 and reflecting what women are becoming in 2020. I'm not doing this out of political envy, but I'm doing it anyway, I'm a woman. I never quite understood the tomboy label. People don't necessarily realize… "
Flood, Atticus Ross, and Johnny Hostile co-produced To Love Is To Live, a visibly ambitious project given the reputation of the professionals recruited.
"Johnny Hostile," says Berthomier, "has been much more than just my accompanist for 15 years. He's notably the producer of several songs on this album. I like to describe him as my muse, because he inspires me so much. He's always suggesting new ideas, he gives me a lot of freedom and gives me strength. It's mutual, by the way. As for Flood, he came along to make things better, among other things to make me record without headphones, with the speakers open. 'Tell me what you feel, don't tell me what you think,' he suggested! For his part, Atticus Ross added layers and layers of sound to the original music."
Clearly, To Love Is To Live is not a pure rock album. Jehnny Beth didn't draw from the '80s and '90s like she to obvious success with Savages. She has taken a different path and added arrows to her quiver, enriching a course that is atypical to say the least.
Originally from Poitiers, Berthomier had lived in London for over a decade where she co-founded the bands Pop Noires and Savages. She re-established herself in Paris for three years and pursued a multipolar approach. She was nominated for a César in the category of Most Promising Actress for the film An Impossible Love. She appears in Alexandre Astier's Kaamelott, due out in a few months. She recently launched a new music series for Arte, entitled Echoes with Jehnny Beth. She also released a collection of erotic short stories, Crimes Against Love Memories (CALM). On Apple Music, she has been hosting the web radio show Start Making Sense for a few years now.
"Hosting Start Making Sense on Apple Music," she says, "forced me to listen to a lot of music and led me to be eclectic. Which I've never done before. It really changed my life and connected me to what's happening now. Take Bowie's Blackstar, Beyoncé's 2013 album, or Kendrick Lamar's To Pimp A Butterfly – these recordings mix genres and break the structural codes of the songs. Such albums reflect the fragmentation of today's world, they command a discontinuous and destructured state of mind."
This amply justifies the choice of his new poetic and musical orientations, one is tempted to add.
What about Savages? "I don't have any plans right now. I don't know what I'm going to want to do after the tours that will resume in a few months, at least I hope they do. My stage band is currently half French and half English, we did a concert in London shortly before the pandemic.
"What I'm most proud of right now? Just doing To Love Is To Live."