Last April, Montreal producer & DJ Kaytranada and American rapper Aminé surprised many by announcing the birth of their duo KAYTRAMINÉ. In no time, they unveiled 4EVA, a first dance & hip-hop track in collaboration with Pharrell Williams, and announced the imminent release of an album. 
In mid-May, the two men released KAYTRAMINÉ, an eleven-track effort lasting (only!) 34 minutes. Having been touted as THE project of the summer prior to its release, expectations were (very) high, which is one of the reasons why this opus left many wanting more. KAYTRAMINÉ is far from being a bad project, don't get me wrong. However, the mood of the various tracks is not necessarily what you'd expect after listening to 4EVA. Despite this, the album features good verses from the rapper, interesting guests including Freddie Gibbs and Big Sean, and excellent production that serves the various speakers wonderfully. The two artists' first collaborative effort will certainly not go down in history, but remains an interesting and different offer from what's currently being done in hip-hop.
So, here I am at Parc Jean-Drapeau on a Thursday evening to see KAYTRAMINÉ live on stage. Yesterday, the two artists kicked off their short five-concert tour. As a fan of the duo's solo material, this was a must-see for me, especially as Montreal was their only Canadian date. Kaytranada and Aminé put on an excellent 3-in-1 concert lasting around 75 minutes, and delighted the large crowd gathered near the FIZZ stage.
KAYTRAMINÉ got off to a strong start with a few tracks from their album, beginning with the intro Who He Iz followed by UGH UGH. On stage, Kaytranada took a back seat behind her console, while Aminé took center stage. From the outset, the two artists shine with their charisma and chemistry. It has to be said that they've known each other for several years; they actually collaborated on the remix of the song "Not at All" in 2015 (which they actually played during the concert) and the song Egyptian Luvr in 2018. After around twenty minutes, the Montreal DJ left the stage and Aminé strung together several of his most popular tracks, from "REEL IT IN" from "ONEPOINTFIVE" to "Caroline" from his debut album Good For You. We tend to forget it, but the 29-year-old rapper has had several good projects behind the tie since 2017. No doubt, it was during his solo moment that the crowd was most engaged.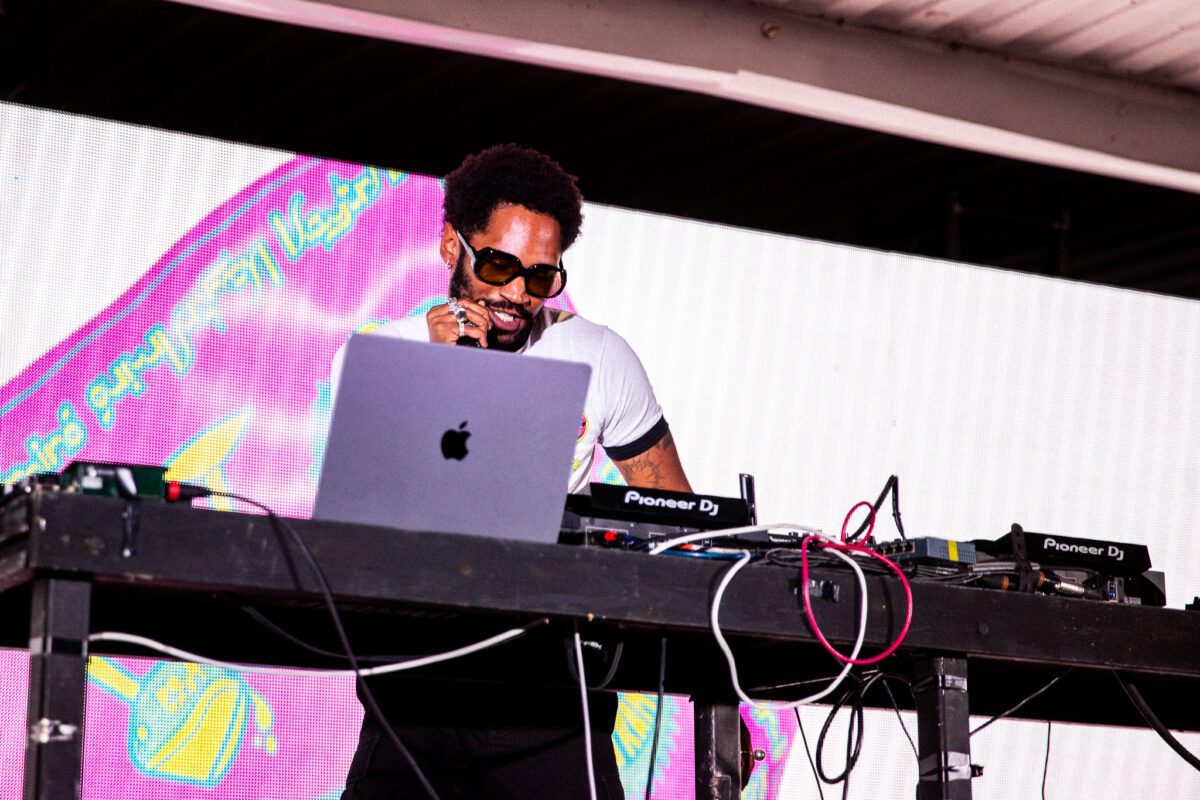 You've probably already guessed it, but after a fifteen-minute solo performance by Aminé, it was Kaytranada's turn to shine alone on stage. The Montrealer transformed Parc Jean-Drapeau into a dance floor with an excellent set of his own songs. Behind his table, the thirty-something was all smiles and dancing, and seemed to be having a great time. Afterwards, the two men joined forces on stage to close with "4EVA", their best duet track (not once, but twice during the encore).
KAYTRAMINÉ put on quite a show on this sold-out evening of Piknic Électronik. The energy of both artists was contagious, and the construction of the concert was downright interesting. On stage, I found KAYTRAMINÉ's songs more interesting and summery, especially with the crowd singing along. In the end, perhaps the two stars were right: by "summer album", they meant that this project was designed for summer festivals.
Photos by Alexanne Brisson