renseignements supplémentaires
Since 2000, MUTEK has presented its audience with electronic music and audiovisual productions in real time. The rapid and dizzying evolution of the arts based on digital technologies has never ceased to inspire creators from all over the world, as we will see once again with a huge cohort of artists from all over the world.
Catarina Barbieri (Italy), Nicola Cruz (Ecuador), Luke Slater (United Kingdom), Marina Herlop (Catalonia/Spain), Korea Town Acid (South Korea) or Gabber Modus Operandi (Indonesia) are among the many foreigners who will be performing in Montreal from Tuesday, August 23 to Sunday, August 28.
MUTEK remains one of the main showcases of technological arts in North America, in Montreal and Mexico. Other festivals under the MUTEK banner are also presented around the world, notably in Tokyo. The pandemic having slowed down MUTEK's activities for the past two years, we are finally back in full swing in Montreal.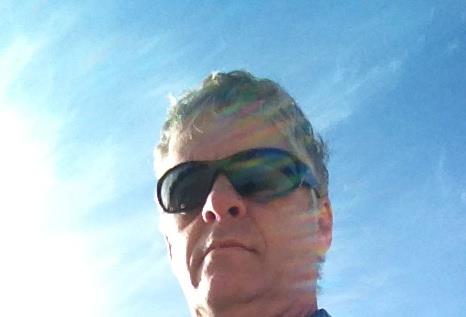 PAN M 360: For this 2022 presentation, has MUTEK chosen a particular axis or a general theme?
ALAIN MONGEAU: There is no specific theme except, I would say, a general reset and a return to our normal programming. Last January and February, we were still in lockdown, it took quite a leap of faith to invite artists to a festival that would take place in August. This year, we're finally back to the full formula. In the previous two years, we were missing pieces. We were mostly focused on local programming, including stopping the A/Visions series at Théâtre Maisonneuve. This time we've put all the pieces back, so we can present a much wider range of music. That's what we're trying to do, to go in different styles and directions to offer a kind of eclecticism. The way the programs are put together for the more nocturnal series is to build around an artist who is an anchor. 
PAN M 360: It's impossible to present MUTEK Montreal 2022 in its entirety, so let's take examples each day.
ALAIN MONGEAU: On the first night of the festival, Tuesday the 23rd, a special event was added, with the Englishman Max Cooper, who we have presented in the past. The material of his Ether installation was being stored in Montreal. He wanted to relaunch it in the context of an augmented version where he could interact in real-time with his object. So we introduce Max Cooper to the M Telus and his relationship with this installation is placed halfway between the stage and the audience. A very MUTEK concept.
PAN M 360: What to choose on Wednesday?
ALAIN MONGEAU: Nicola Cruz, who likes Mutek, contacted us to say he wanted to come with new material. We had a dialogue with him and he introduced us to Machina, a South Korean artist who lives in Japan. It became a coherent program presented at the SAT.
PAN M 360: Thursday?
ALAIN MONGEAU: The Thursday night Nocturne program at MTELUS, in my own jargon, is built like an electronic cabaret. Most of the time, our programs are aimed at a continuous flow, but in this case they are more shows with an important scenic angle. Several artists are anchors, among them the Italian Catarina Barbieri, who I love and who I've seen in different MUTEK abroad and who I wanted to bring back to Montreal but it was never the right time until this time because she has a new show to offer.  It's sublime, it's airy… I just listened to her new album on my bike and… it's perfect! In the same context, we have the Catalan artist Marina Herlop, who suggests a kind of Mediterranean folklore with choir in an electronic context. We also welcome back Norwegian saxophonist Bendik Giske, who makes use of circular breathing, and whose stage presence is very strong. Again, this kind of program is close to performance art. 
PAN M 360: Friday…
ALAIN MONGEAU: We have a typical techno night at MTELUS, built around the presence of Planetary Assault Systems, led by the British pioneer Luke Slater, who we have known for nearly thirty years. Here is a sure value around which we have embroidered. We have for example the very good Canadian artist Aquarian, who lives in Berlin and has presented his music in the context of other MUTEKs abroad.
PAN M 360: Saturday…
ALAIN MONGEAU: It's our biggest night that ends in the wee hours of the morning, but this time MTELUS couldn't get the exemption, so it ends at 3 am. The evening is centered around the British, Koreless, whose music reminds a bit of Oneohtrix Point Never, but more orchestral and choral I would say. Last year, his album was one of the best of the genre. In the same program, we also have Loraine James from the UK, we also have Afriqua from the US, an artist we like but who doesn't usually present live productions.  
PAN M 360: More intimate, Sunday night is at the SAT and there are obviously important series beyond those listed.
ALAIN MONGEAU: On Thursday and Friday, indeed, we present contrasts. On Thursday, while we are in electronic cabaret mode at MTELUS, we are in arty techno at the SAT, with Nik Colk Void who is half of the duo Factory Floor, who once worked with Chris & Cosey, so electro with a post-industrial angle, a performance of modular synths. So it's a techno program but more artistic, closer to contemporary art, an evening requiring more listening, more attention. The next day, Friday, we are also in contrast with the MTELUS, this time with the duo Tarta Relena, who are the backup singers of Marina Herlop and who also offer a kind of Catalan folk in a technological context. On Saturday at the SAT, there is my secret pleasure, Gabber Modus Operandi, from Indonesia, a kind of neopunk electronic hardcore, with Indonesian sounds. I saw these artists in Poland in 2019, it blew me away.  It doesn't sound like anything!
PAN M 360: It's also the return of the A/Visions series, dedicated to audio.
ALAIN MONGEAU: Yes, and we have some super interesting nights in this signature series where artists create specific tools for their performances. I'm thinking of Frenchmen Cyril Méroni and Olivier Vasseur who present Advienne in A/Visions 2 on Saturday, a project including laser, video projection, and percussion. The day before, we were treated to ScanAudience by SCHNITT & Gianluca Sibaldi who use sensor technology to capture data from the audience in real-time and reinject it into their performance in front of the same audience. 
PAN M 360: And let's not forget the important free component of MUTEK Montreal.
ALAIN MONGEAU: The Experience series is presented for the first time on the quiet Esplanade. It's essentially local and national programming, but we also invite international indoor artists to come and do a DJ set. I'm thinking of Luke Slater and Machina, among others, who are presented as DJs. Anyone who doesn't have a concert budget or doesn't want to take the risk of buying indoor seats can attend this free, outdoor series. The Experience series is even more important because it is a focal point, starting at 5 pm.