Additional Information
PAN M 360: First of all, how have the last few months been for you, artistically? Are there any plans you had to put on the back burner?
Stéphanie Castonguay: At the time of the lockdown, I was about to leave for a residency and concerts that were going to take place in Vienna, Toronto and Malmö. It was disconcerting to see the situation develop so quickly just a few days before the start. Along with the organizers, we felt it was better to cancel, so all these projects were postponed. Although it was a disappointment at the time, I realized that I wasn't alone in experiencing a form of grief related to the situation. Who would've thought that something invisible to us would make us realize how interconnected we all are!
Before long, one of the festivals I was supposed to attend suggested we continue with online and radio collaborations. I found myself playing an improvised concert with the artists of the Radio Ironie Orchester collective, confined in Vienna and Graz. At that time, I saw more and more of these kinds of initiatives and innovations emerging. These alternative broadcasts remain important for the artists, they keep the culture alive. Even though culture, especially when it's already marginal, is more precarious than ever, I believe that this adaptation represents the resilience of art.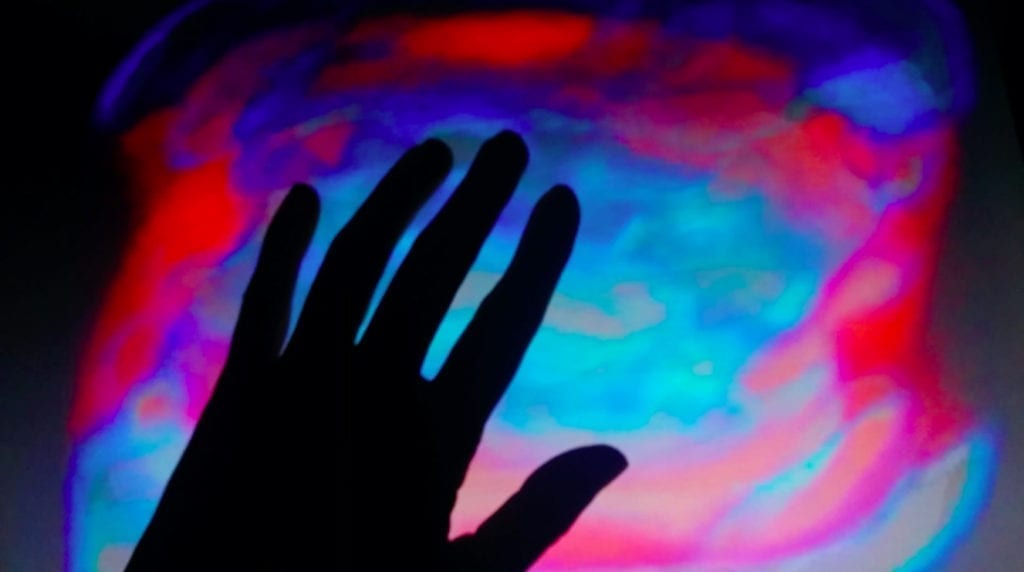 PAN M 360: You've mentioned previously that you do not define yourself as a "musician", but rather as an artist who tries to avoid "classical" standards in terms of composition, and is more oriented towards performance. Has being cooped up at home, and not knowing when you will be able to present installations and performances again, changed your approach?
SC: My way of creating is not too affected, because isolation was already very much part of my process. Indeed, the conditions related to confinement really led me to question myself on my way of approaching and dissecting the medium and its distribution context. For me, performance is a process, an action, strongly linked to the present moment. There's a lot of unpredictability in the way I approach my work. The precariousness of my devices does not guarantee that things will work the same way from one time to the next. Performance allows me to put myself at risk as an artist, on the same level as my electronic circuits and the sounds generated in my installations.
In my projects done during the quarantine – an experimental video, and my latest concert, in which there are visuals – I could feel a tension in my approach. It underlines this passage from an ephemeral approach, mostly related to sound, to creation through permanent media, such as video documentation, to which I also include the integration of the image. It was important for me to ask myself the question of how to approach the image in a manner analogous to my way of approaching sound and electrical matter. During the creative process, I had the impression that I was re-appropriating a medium with the same excitement as when I bend an electronic circuit!
PAN M 360: You will present a new creation on June 19 as part of Suoni Per Il Popolo, entitled The (in)visible Choir. Could you describe the process and message behind this performance you've developed over the past few months?
SC: During the quarantine, I captured the frequencies of light emanating from the shop windows in my neighbourhood after dark. In the shutdown period, there was something absurd about the "automatic" side of it.
It's by the transformation of light into sound, through the phenomenon of transduction, that it's possible to sonify this nocturnal choir, which is clearly visible but imperceptible to the ear. In this sense, the approach behind it somehow addresses the limits of our perception. Using the feedback generated by surveillance cameras, monitors and a DIY video mixer, I became interested in the idea of transformation, both in relation to electrical matter and feedback from objects disappearing in their feedback loops. It allows very organic results on the visual level, but also on the sound level.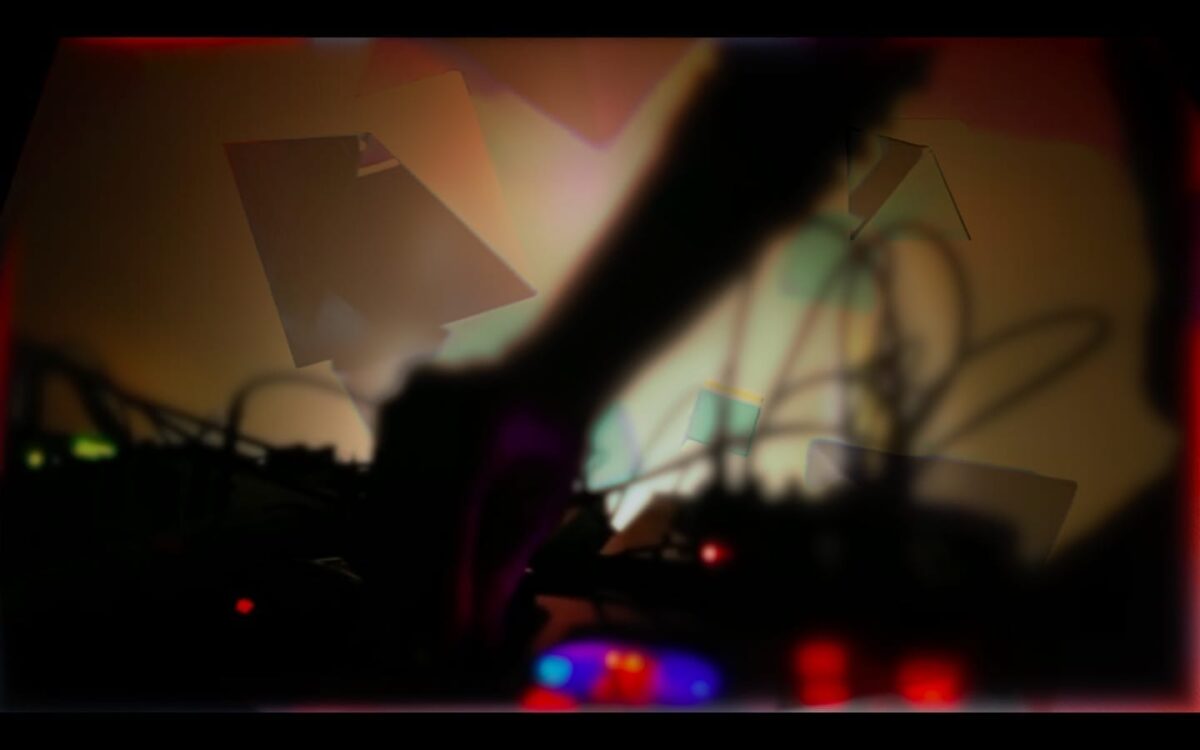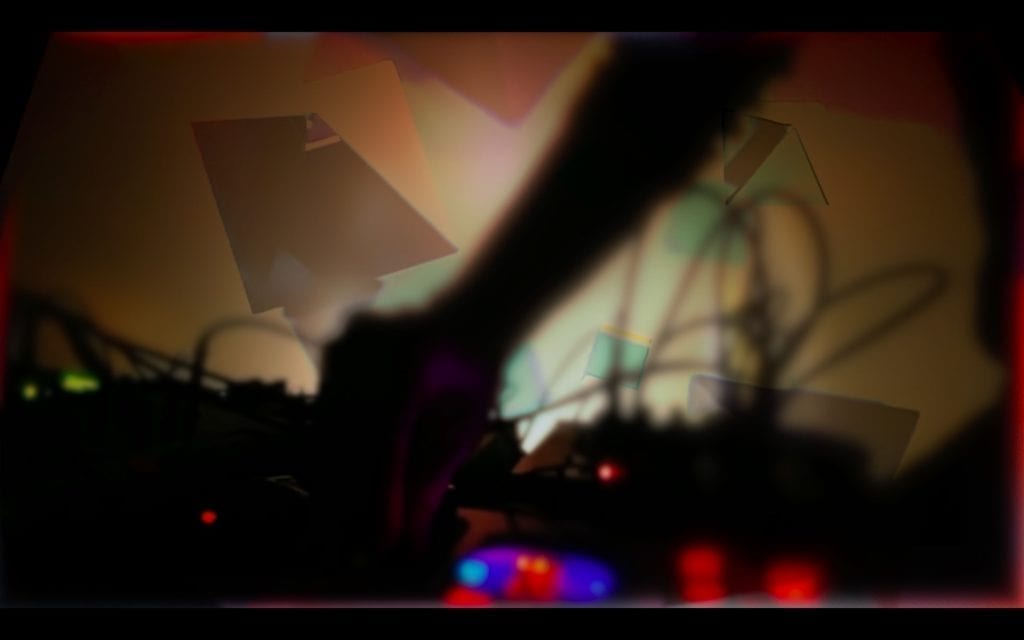 PAN M 360: Being used to experimenting with unusual objects or obsolete technologies to build the foundation of your work, what tools did you use to build this project, both visually and acoustically?
SC: I used the equipment that was already at my disposal – surveillance camera, cathode TVs, my old LCD screen, and a set of glass prisms. I limited myself to what I could find in my workshop, that is to say, objects that I had collected over the years, thinking 'one day, I'll do something with this!'
PAN M 360: After having presented Scanner Me, Darkly several times over the past year, notably at Lux Magna and MUTEK Montreal, how do you feel about having your next performance included in the programming of a virtual festival?
SC: I think there's a more personal side that emerges from this project already because of the context, the intimate aspect of the house-concert. For me, the virtual version of the festival seemed like a great opportunity to share with the public the process of creating a work in progress. But strangely enough, to propose a project still in its very experimental and unstable phase makes me feel more vulnerable than if I shared it in person!
Find out more about Castonguay's work here.