Coco & Clair Clair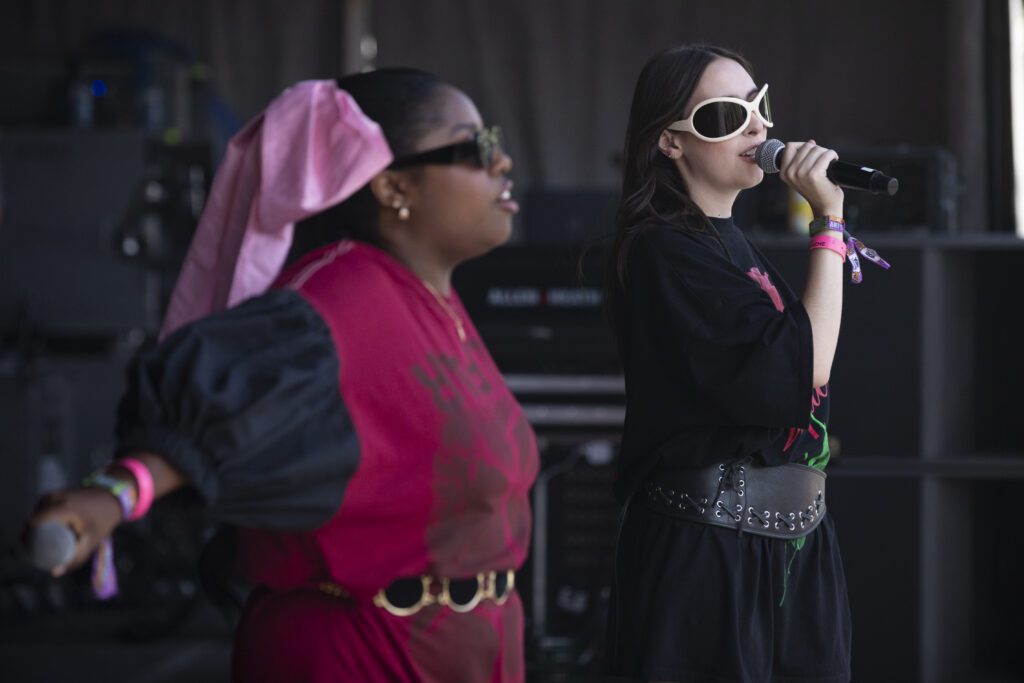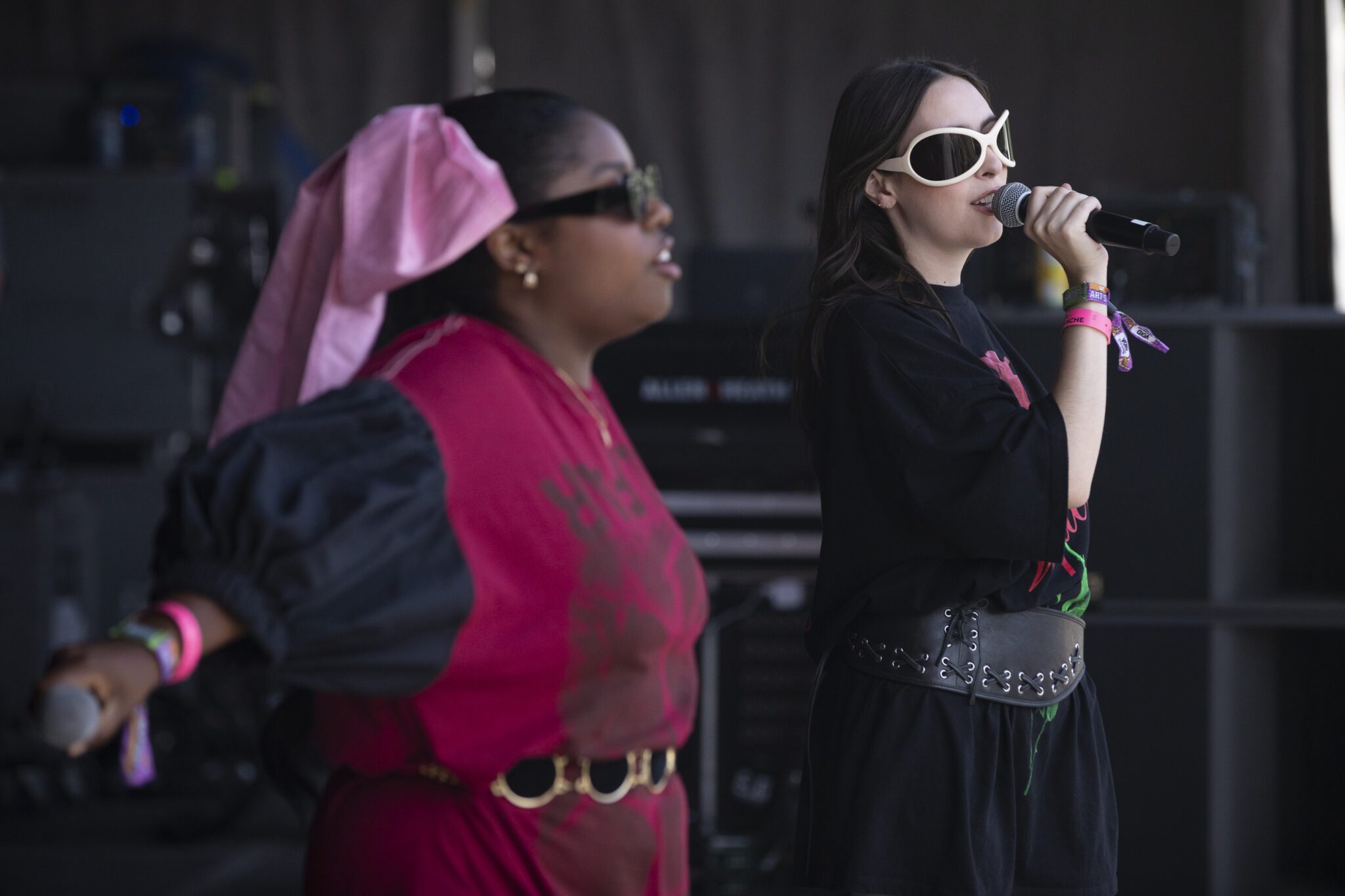 Coco & Clair Clair is a pop duo from Atlanta, Georgia. The two young women are said to be pioneers of "demon glam rock" a label that doesn't seem to fit them at first. Their work is best described as an invigorating blend of bedroom pop and hip hop. Their biographical profile states that they met on Twitter in 2012 and were soon recording songs together. Awful Records has framed this inter-racial team of songwriters, super cool for all the young globalists in the American Deep South, whose indolent phrasing and steamy melodies lend a unique flavor. Very nice stuff.
Zach Zoya

Quebec's Zach Zoya, one of the most prominent rappers in Quebec in recent years, and turns a corner with the micro album "No Love is Even Wasted." We got the live version with DJs, instrumentalists, and guests including the talented producer Benny Adam who also has a career as a performer. It's an interesting risk because no artist focusing on soul pop mixed with hip hop has yet reached great notoriety in Montreal. It will happen soon and Zach Zoya could be the first to make his mark.
Mahalia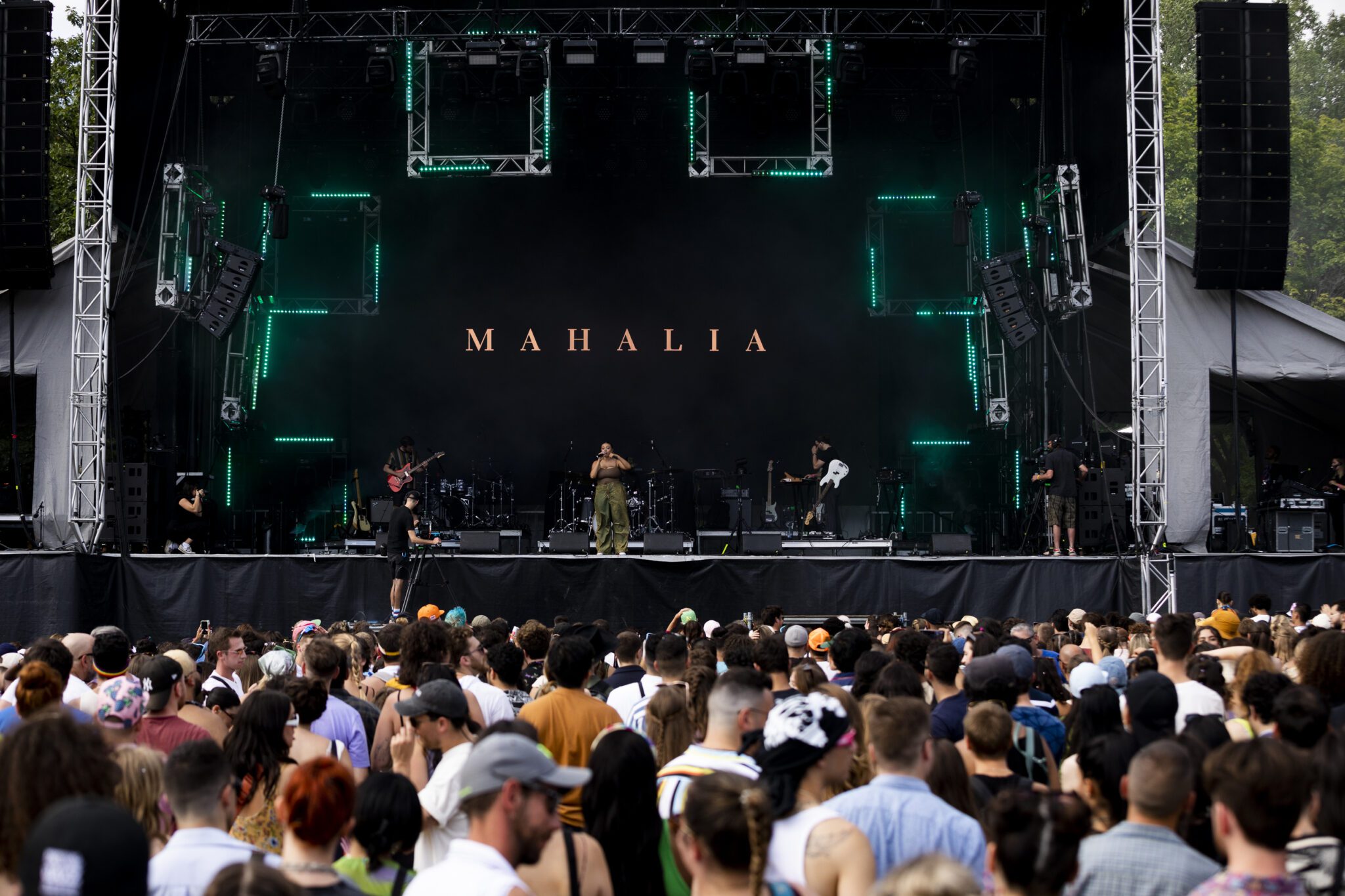 A native of Leicestershire and a proud representative of the diversity in the UK (Jamaican and Irish origins), Mahalia was making contact with the Osheaga crowd. She is neither the first nor the last to blend neo soul, hip hop soul and a barely perceptible Afro-British sensibility in this case. Mahalia's obvious goal is to conquer the pop market of her generation, with melodic hooks that carry her reflections on her own existence as a young mixed-race girl in the West. Recording artist since 2016, the now 24-year-old singer has already released two studio albums, "Love and compromise" (2019) and "Diary of Me" (2016), followed by the recently released micro album "Letter to Ur Ex".
Inhaler
Any connoisseur of popular music knows that the "sons of" take great risks in pursuing the same profession as their famous parents. How about one more? Since 2020, Bono's son has been trying his luck with the band Inhaler, whose first appearance was at Osheaga. Elijah Hewson is, for the moment at least, a pale copy of his father. The voice, the melodies, the rock grooves, the guitar riffs… A few small details can't confirm the singularity, it's definitely under the U2 umbrella.
Ashnikko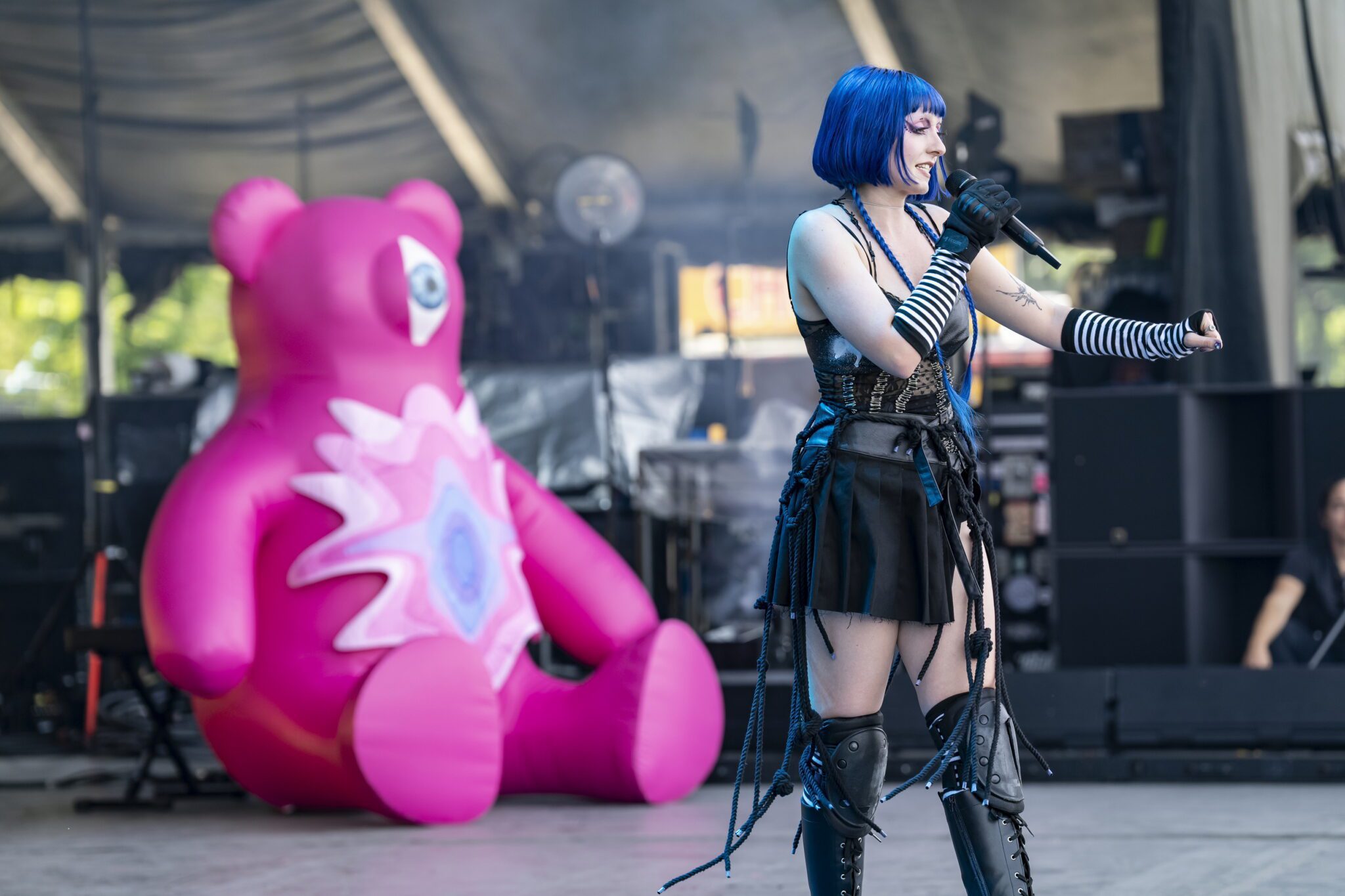 Ashton Nicole Casey, better known as Ashnikko, has a good mix of punk attitude, rock attitude, electro attitude, and hip hop sensibilities. And it's infectious pop. The creative universe of this 26-year-old American is rich because it puts forward a successful crossing of genres that are not easily reconcilable from the start. Direct, stubborn, abracadabrant, very funny but also dramatic and abrasive, this young woman is a real firework. Her flames can certainly amaze and entertain but also cause some burns if you cross her zone of influence.

Safia Nolin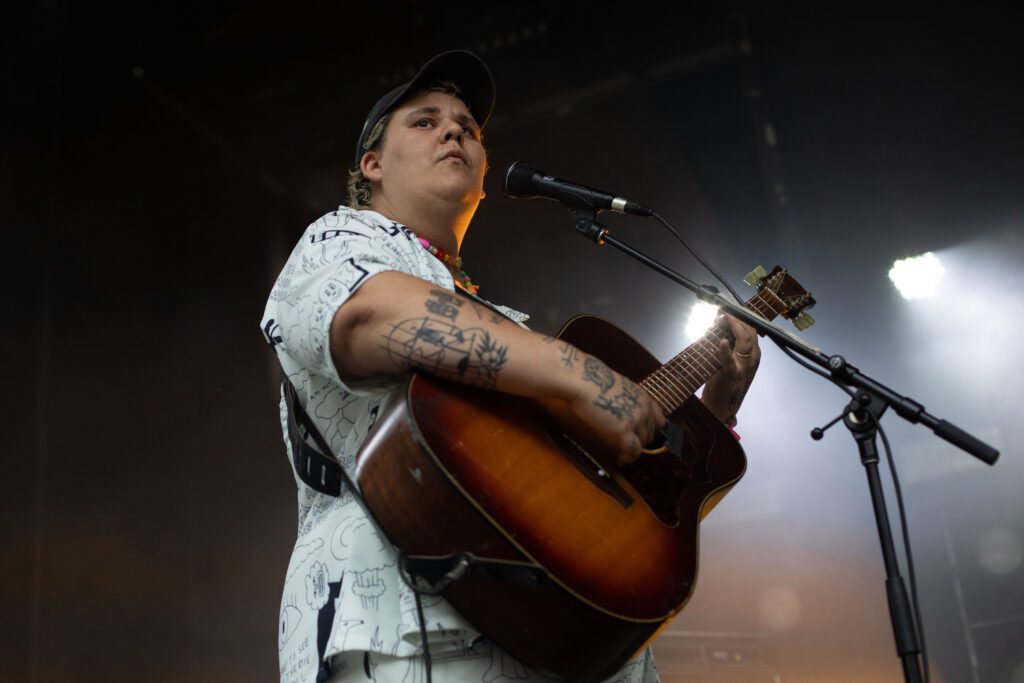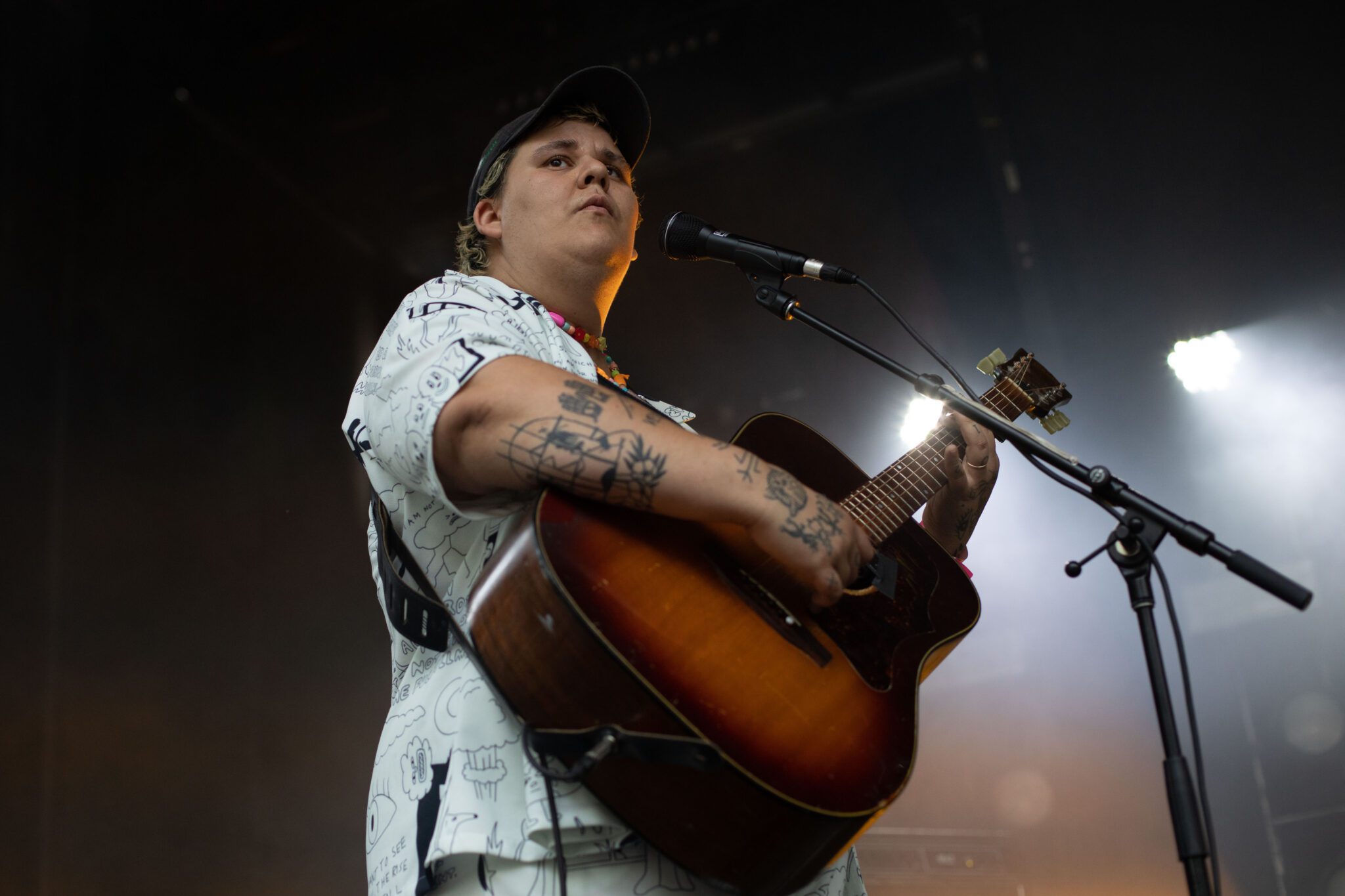 Let's leave aside any hint of her run-ins with social media losers, reported and commented on regularly by the media of reference, let's try to forget about Maripier Morin the repentant and let's focus on Safia Nolin's real artistic gifts, of which the last creative chapter is clearly the most accomplished. The magnificent "sunset" versions of her album "Seum" were favored at Osheaga with guitars, bass, shoegaze distortion and rock rhythms of exemplary binarity. Safia's solo voice and the harmonized voices of her band contrasted nicely with the corrosion of the instrumentation and the pain of the lyrics. This artist certainly grows in adversity, talent and light eventually prevail over suffering. (Alain Brunet)
Cordae
Before the excellent group, Idles came along, we could discover the rapper Cordae, a half-breed from North Carolina. Listen to his albums "The Lost Boy" (2019) and "From a Birds Eye View" (2022) and you'll see that this guy is not a hip hop tourist. Gunna, Lil Wayne, H.E.R., Lil Durk, Freddie Gibbs, Stevie Wonder (on chromatic harmonica !), Eminem and Roddy Ricch do not appear by coincidence. His presence on stage, his very solid flow, the ambitious playing of his musicians (instrumentalists and DJ/producer), the intelligent and sensitive content of his rhymes, are all elements that define an artist who will last.

Dua Lipa
Amongst the likes of Olivia Rodrigo, Doja Cat, Billie Eilish and other Camilla Cabello, the British Dua Lipa is one of the new  conquerors of the pop world. Main headliner at Osheaga, she promotes a disco-electro-pop as predictable as spectacular but… it's good! Why stifle our pleasure? The scenography, the projections, the lighting and the choreography are the result of a colossal budget, the hits (including the "Coldheart" mashup with Elton John), the glitter and the tight costumes, in short the showbiz as we imagine it in 2022. Dua Lipa is an authentic Western-style performer. Her Bosnian, Albanian and Kosovar origins, her sincere sympathy for the LGBTQ community and her assumed feminism make her a public figure both glamorous and progressive. An interesting paradox…