In fact, he deserves retribution.
Kendrick Lamar's fifth studio album, Mr. Morale & the Big Steppers, dropped a few days ago and it is already reaching critical acclaim. Multiple reviews have systematically been making the rounds, talking about how this is Kendrick's opus, his most vulnerable and personal piece of music to date. And this is all true, but one aspect I can't seem to get over is the inclusion and outright collaboration with Kodak Black, another rapper whose real name was Dieuson Octave until he legally changed it to Bill Kapri, to shade himself from his long record of multiple criminal charges.
Kodak Black has always been a controversial guy in the rap and pop culture scene (he's been arrested and almost arrested multiple times for weapons charges, drug use, and most recently, trespassing)—you know, gangster stuff. It's part of his image and the whole point of him having social media; to gain the gangster clout and respond to his fans with grammatically incorrect sentences.
But in 2016, Kapri was facing criminal charges for sexually assaulting a high school girl. He eventually admitted to the charge in 2021 and took a plea deal of first-degree assault and was given 18-months probation and a fine of $125—according to XXL Mag. He was also pardoned by former President Donald Trump. Which makes sense the more I think about it. I guess alleged abusers would pardon other abusers. No payment was made to Kapri's victim, which again, he admitted to assaulting and to make matters even uglier, has since bragged about not having to pay her a cent.
So that's Kodak Black—a real class act—who has now been featured on an album by one of the world's most inspiring and influential individuals of the 21st century—Pulitzer Prize-winner Kendrick Lamar. And that's a real problem, one that I feel completely downplays and cheapens the vulnerable places Kendrick goes to in his 18-song album.
As I listened to Mr. Morale & the Big Steppers for the first time I realized it was going to be an album that took me to some very dark places, places that break and slowly rebuild one's psyche in real-time. The album is about many themes—relationships, fatherhood, past demons—but one that stands out near the second half is reconciling with sexual assault and trauma, brought up in songs like "Auntie Diaries," "Mother I Sober," and "Mr. Morale." Now I don't know Kendrick and I don't know how he thinks as a Black man in America who has gone through some of the most tumultuous times in modern history, but I do know that if I made an album that goes through the steps of confronting the abuse of myself, my mother, aunt, and friends, I would not want to feature a man who has next to no remorse for committing these acts.
The utilization of Kodak Black on Mr. Morale & the Big Steppers could have been about accountability and a real change of growth moving towards redemption, but instead, he is a narrator who gets a few useless bars in the song "Silent Hill."
In the song "Mother I Sober," a real heart-stopper that has Kendrick bearing parts of his soul psychoanalyzing himself and conveying how he knows he's a flawed individual and he can't just blame it on being sexually abused when he was a child, one line always strikes a chord: "I know the secrets, every other rapper sexually abused / I see 'em daily buryin' they pain in chains and tattoos."
This line is powerful for many reasons. On a macro level, rap is all about image and clout, and on a micro level, it's about reliving painful memories and mistakes through poetry. We can think of rappers as people with flaws, but they're always strong, rich, successful, and larger than life. Kendrick is larger than life, but his whole point for me is to be exposed in the public eye. He's not afraid to rap about the real pain in his real life and the real pain he sees in his surroundings. He doesn't hide behind flowery metaphors or vague phrases. He's 100% genuine and that line is about himself and other rappers who can be reduced to shreds of themselves because of sexual trauma. Much like the sexual trauma Kodak Black caused. So why allow a person who is at the very root of the issue to be celebrated on your album? People who make the choice to sexually assault others should not be celebrated. This isn't to say they're beyond redemption, but if they convey that they have no remorse … what's the point?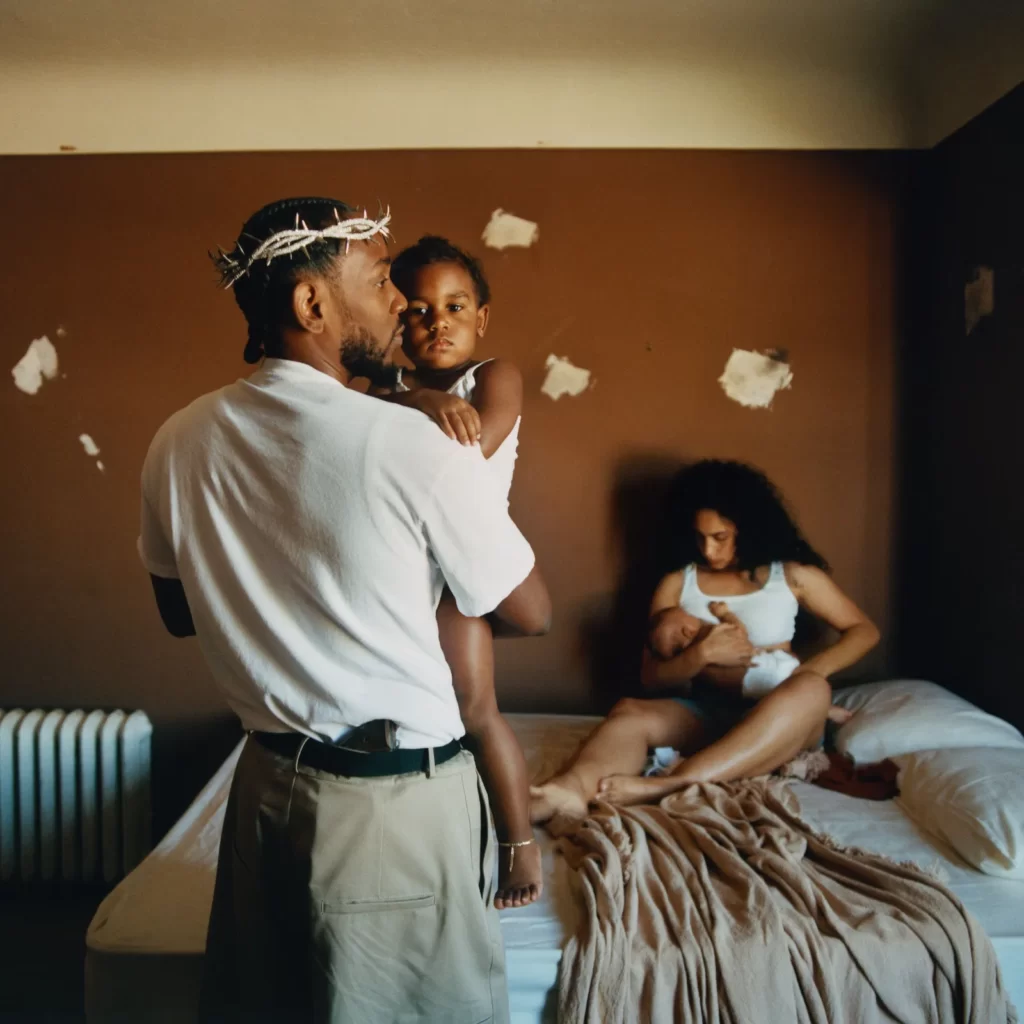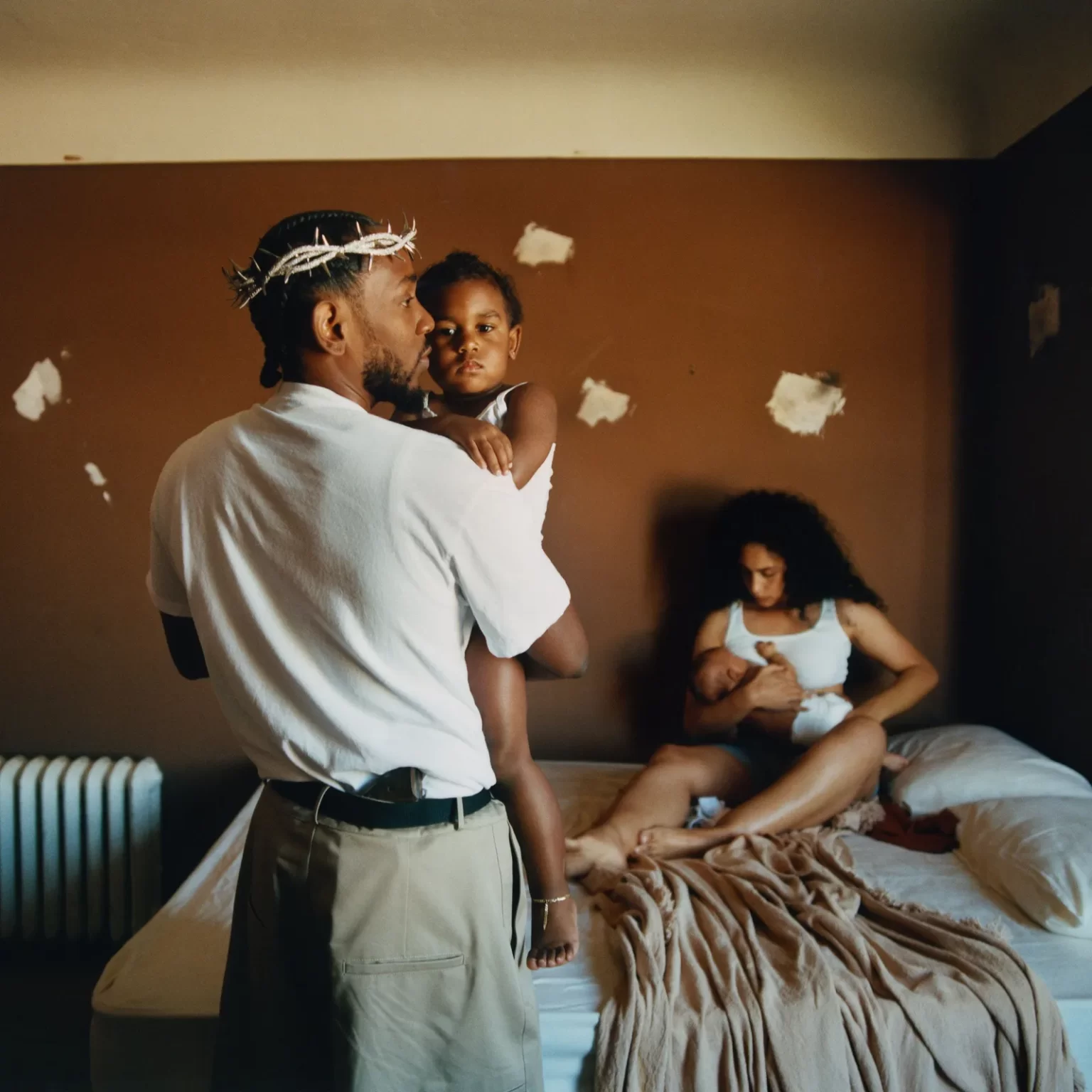 I tried to not read other opinions on this issue before writing this because I didn't want it to be influenced (which happens with writers all the time), but I did come across an excellent piece in Complex by poet and activist Kevin Powell that completely dissects Mr. Morale and why it's one of the most important albums for Black history in recent memory.
Powell calls the album a masterpiece, but even he is at a loss for words on Kodak's featuring saying "Not sure what point Kendrick is making, perhaps he is genuinely mentoring K.B., or thinking he is, but the entire album would have been better served leaving someone like Kodak Black completely off."
As I'm writing this, I'm reminded of the conversation I had with some of the PAN M 360 staff about this issue before deciding to write an opinion about it. The environment both Kendrick Lamar and Kodak Black grew up in, being Black men in American ghettos, is greatly different than mine—a 28-year-old Canadian-Hispanic guy. This is true, but I've always hated the defence 'I am a product of my environment.' Sure, if you grew up around abuse, violence, and disregard for human well-being, this can influence your decisions, but if you know that it's inherently wrong (and rap about how it's changed you), shouldn't you be trying to change that situation? Isn't that what Kendrick is rapping about? Abusers can come from fractured environments, but they're still abusers nonetheless. There needs to be a form of redemption. Otherwise, nothing changes and the cycle continues—and Kodak Black is right in the middle of this cycle.
I'm grateful I've never had to go through my own sexual trauma, but as a journalist, I've interviewed multiple people about it and I've had friends confide in me about it. Kodak's inclusion gives off an 'Oh well, people can be evil and do evil things and that's just the way it is,' aura and for victims of any kind of abuse, this type of mentality is horrifically depressing and damaging. Just think of the fans of Kendrick who have their own history of sexual abuse. This is going to feel like a slap in the face.
I think of the first time I heard Kendrick Lamar. It was around seven years ago. I didn't listen to much new rap at the time. I preferred groups like Public Enemy, NWA, Run-DMC—the more old-school stuff. But I was introduced to Good Kid, M.A.A.D City and it completely opened a door for me into the more jazzy resurgence side of hip-hop. Kendrick was my gateway drug into guys like Thundercat, Anderson .Paak, The Alchemist, Freddie Gibbs, Flying Lotus, Childish Gambino, Run The Jewels, the list goes on. It all started with Kendrick and I won't be the only one this is true for. Years from now or maybe even tomorrow some kid is going to discover Kendrick, maybe from Mr. Morale & the Big Steppers, and have his or her mind blown. And maybe that will be it. But maybe that kid will become as obsessive with Kendrick's lyricism as I was a few years ago and really dig deep into his reason for creating art.
You see, what Kendrick Lamar does, matters. He's a Pulitzer Prize-winning artist and his influence means something to many aspiring artists and music fans. And without any context on the thematic impetus behind the sexual trauma stories brought up in Mr. Morale, he is basically showing that what Kodak Black did is OK. This wasn't a random choice. It's not as if Kendrick threw darts at a board when deciding on who he was going to work with. He has a reason for why he chose to feature Kodak Black and even though there has been an outcry on social media about it, he has not responded. And he probably never will.
Still, as a fan of Kendrick Lamar, I want answers that I will probably never get but I am lucky enough to have a platform to write about it. Mr. Morale & the Big Steppers has some of the best work Kendrick has ever put out, songs that I will continue to listen to, but I will also bring up the problem with Kodak Black's inclusion any chance I can get. Because maybe that was the point of Kendrick including him. To continue the conversation around abusers.
I know this isn't the first time—and certainly not the last—when an abuser, make that a self-admitted abuser, will be featured on a big album. I guess I just thought that Kendrick would be above all that. I don't know, but I do know that Mr. Morale & the Big Steppers will always be a little soured for me and I really hope that this conversation continues leading to a real redemption or change in the culture surrounding abuse and rap. Perhaps Kendrick is right in the song "Father Time" and he is in fact not as mature as he thinks and still does have some learning and "healing to do."