The far-northern festival hosts some of the most compelling bands of the year.
Last weekend, eight hours north of Montreal, the city of Rouyn-Noranda was host to the 19th year of the Festival de Musique Émergente (FME). For four days, music fans were able to experience the rising talent Quebec and Ontario have to offer. While old-guard groups like  post-art rockers The Besnard Lakes and futuristic prog-metal heroes Voivod were present, FME was primarily held together by artists you may have never heard of. So, PAN M 360 have taken it upon ourselves to shed light on a few must-see artists.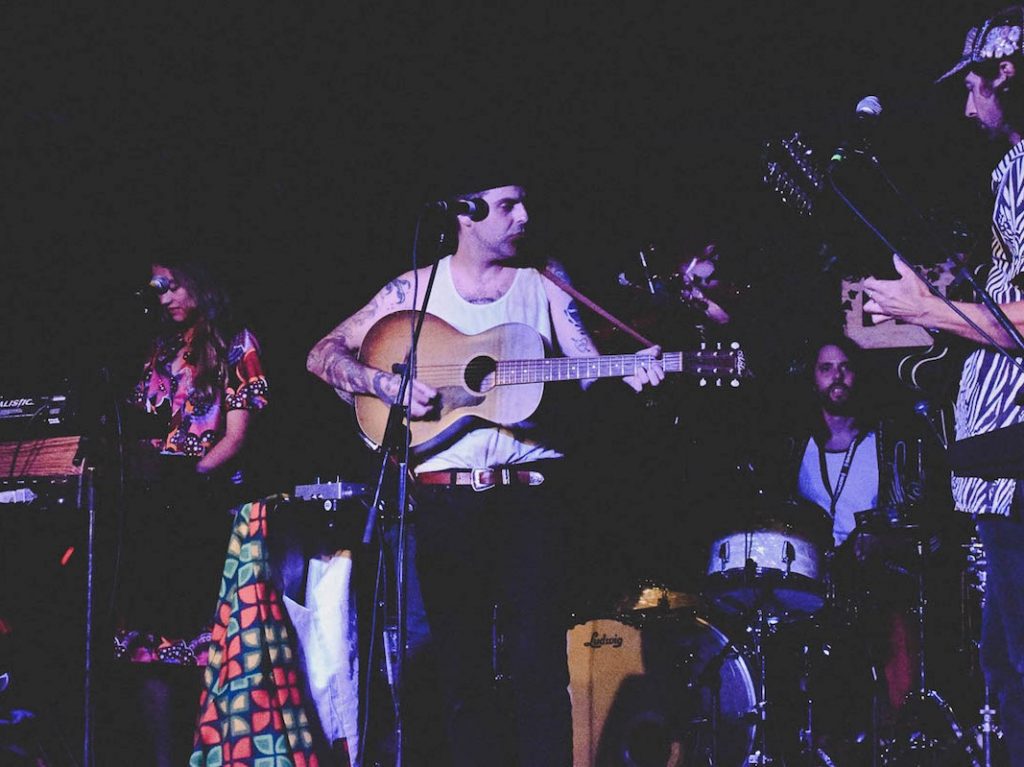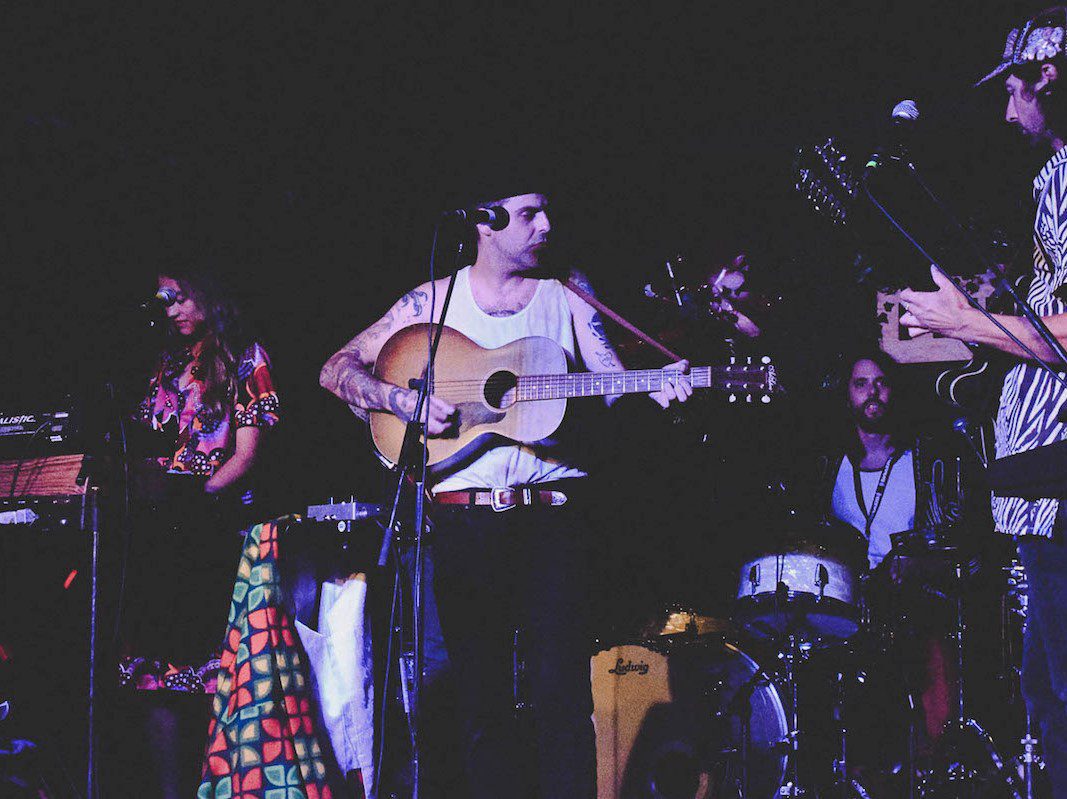 Hippie Hourrah 
Fans of bands like The Growlers or Allah Las will have a good time with Hippie Hourrah—the new halcyon psychedelic rock project from Cédric Marinelli (Les Marinellis), Miles Dupire-Gagnon (Elephant Stone, Anemone) and Gabriel Lambert (Elephant Stone, Anemone, The Besnard Lakes). Hippie Hourrah put the listener and their audience in a hazy trance. The lead guitar, featuring an assortment of loops and delay, is a marvel, but the band is so much more than shiny guitar wankery. There's a bass sitar for all that droney goodness and French vocal work that's light, but complex. Hippie Hourrah is the perfect accompaniment to a morning run or a yoga session… or psychedelics, if that's your bag. They have a show in Sherbrooke, QC this coming November.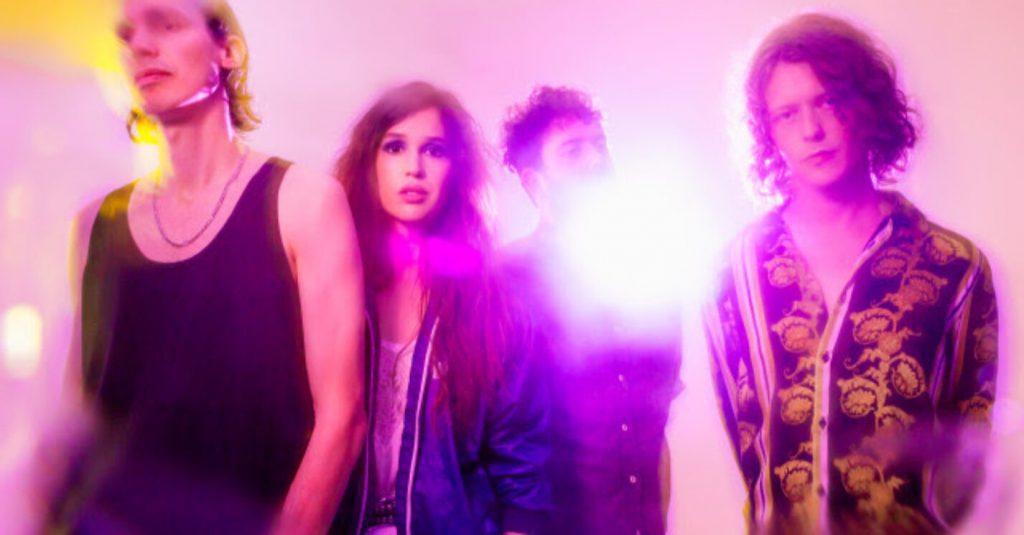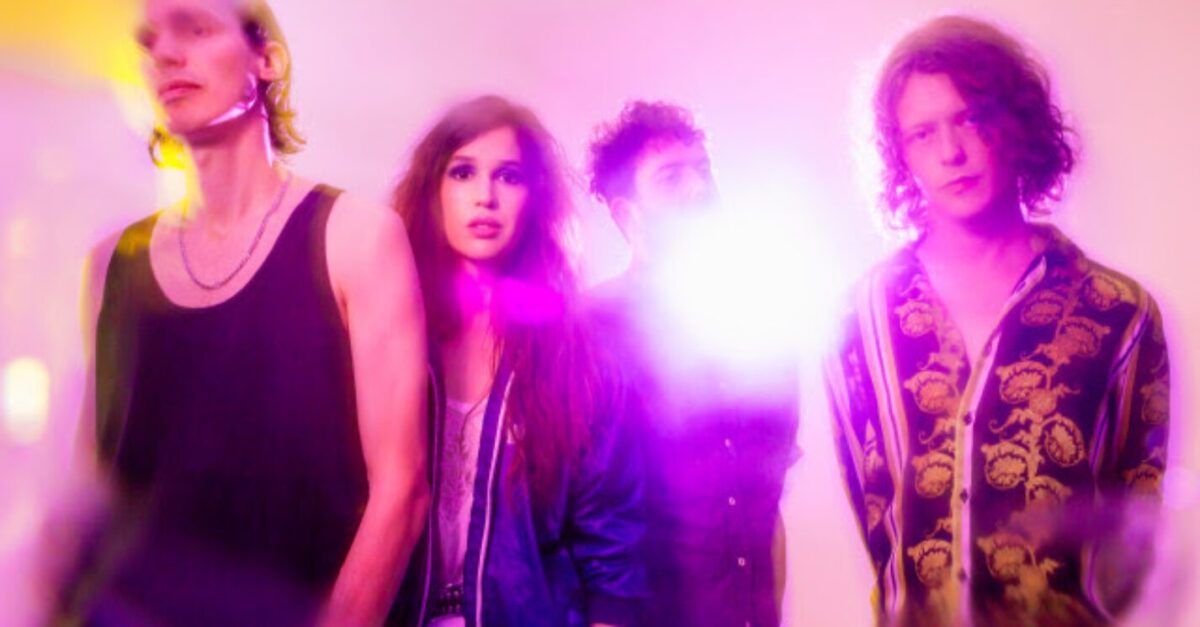 Marie Davidson & L'Œil Nu
Experimental electro-pop artist Marie Davidson made her debut in 2012 with her self-titled album, but her latest project, formed out of a trio of old musician friends who have all cut their teeth in the Montreal DIY scene, is something to behold. It's an ethereal return to her unique brand of electro-pop, but this time it has bigger fangs. The new album Renegade Breakdown can pair easily with any horror or thriller film, and Davidson's smokey voice is mesmerizing. The sounds of the new project has the feel of classic-rock greats like Heart or Fleetwood Mac, but also that of a dingy German disco club. It's an album you play loud, late at night, after a few drinks. Marie Davidson & L'Œil Nu have a show a month from now at La Tulipe, before their European tour.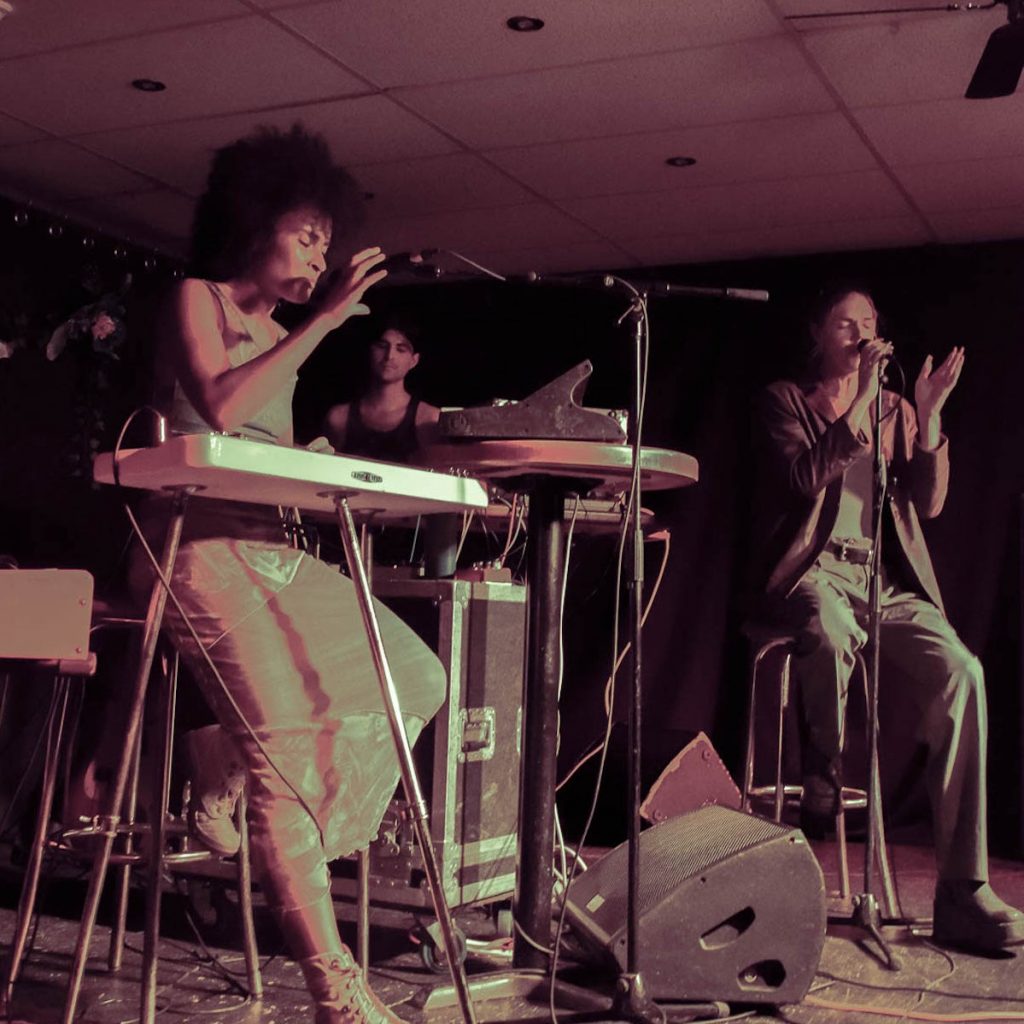 Ouri
Multi-instrumentalist, DJ, and electronic producer Ouri's set at FME was a tranquil beat of reprieve from some of the more thunderous and raucous performances. Her skill at a variety of instruments, including bass synth, bass guitar, and lap steel, and her sweet-as-honey RnB vocal tricks, make for an interesting and breathtaking experience. Her backing band, made up of a maestro keyboard player and steadfast modular-synth DJ, also deserve some spotlight. Near the end of her set, Quebecois vocalist Antony Carl harmonized with Ouri on the month-old single "Felicity", to bring the performance to an angelic close.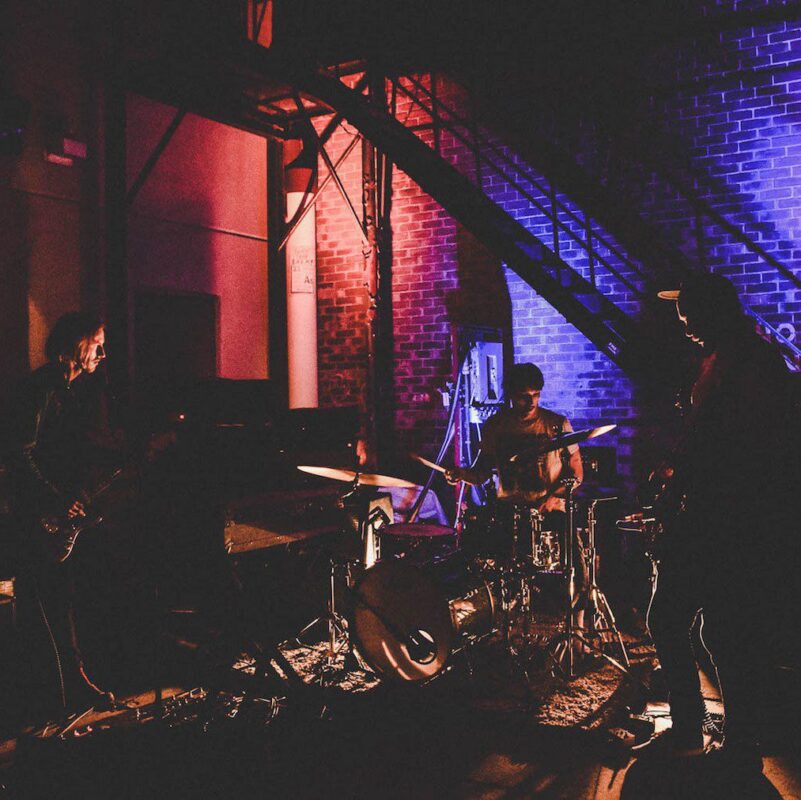 Yoo Doo Right
Montreal has a sizable list of prolific post/krautrock favourites. Of course Godspeed You! Black Emperor and Fly Pan Am come to mind, but Yoo Doo Right, who released their debut LP Don't Think You Can Escape Your Purpose in May, is quickly carving a name out for themselves. If A Place to Bury Strangers is New York's loudest band, then Yoo Doo Right is a contender for Montreal's. Their set is booming and literally reverberated through the streets of Rouyn-Noranda during the secret show on the corner of a city block. Their mostly instrumental post-rock is hypnotic, 10-minute interludes that use repetition to put the listener under a planetary spell. Gargantuan riffs, thunderous bass, and war-march drumming—this is a sound that leaves you dizzied, thinking about the complexities of life, the cosmos, and wanting more of both.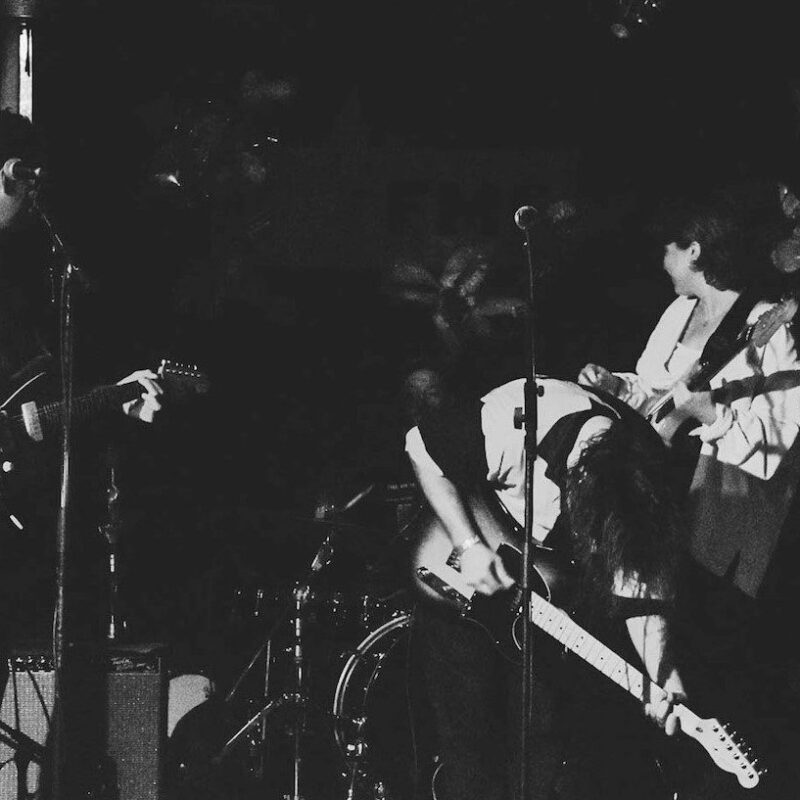 Ducks Ltd.
Ducks Ltd. exist somewhere between the jangle-pop stylings of The Smiths and a more contemporary band like Beach Fossils. Though lead singer Tom McGreevy's vocals have the same intensity as a bloody barroom brawl, the overall sound is calming and chic. Together with his band and songwriting partner, Evan Lewis, Ducks Ltd. rapid strum bright and melodic chords as McGreevy sings about the frailties of humanity—stopping for the odd indie-rock lead hook. It's a sound that makes you want to jump and move around, but also contemplate what is wrong with everyone else. There's bits of nihilism, cynicism, and pessimistic rock attitude on their Get Bleak debut EP. They also have the full debut LP, Modern Fiction, due in October.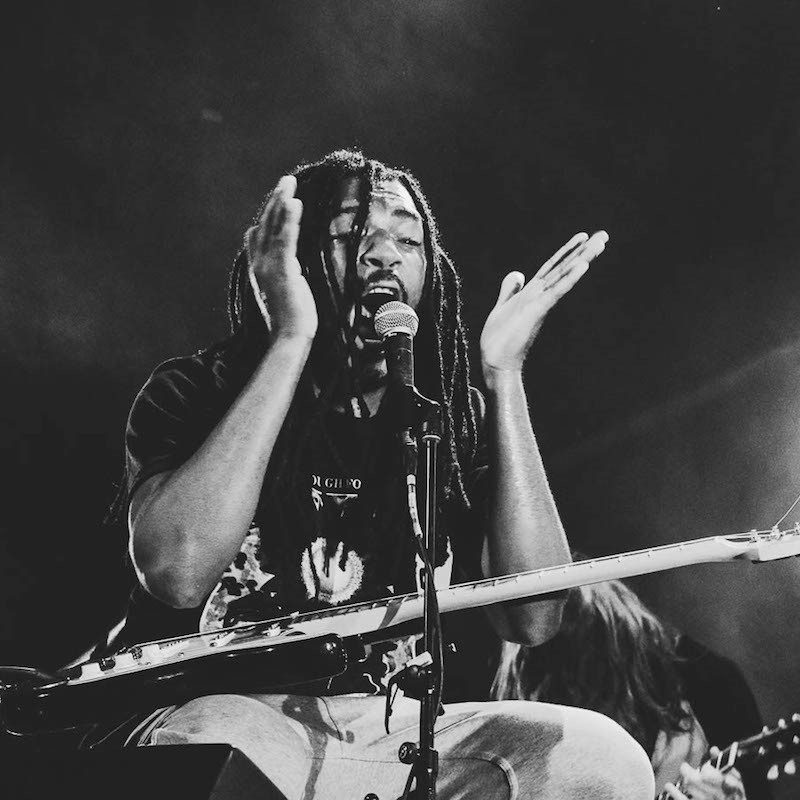 The OBGMs
Short for the "Oooh Baby Gimme Mores," The OBGMs are a Toronto punk-rock trio with a sound bathed in sweat and fury. Similar to punk legends like Bad Brains and The Jam, The OBGMs sing songs of betrayal, resentment, and disheartening scenarios. They're a band that must be experienced live. Although, under current restrictions, it does feel odd not being able to mosh to their melodic punk. The frontman Densil McFarlane also commands the stage with his head banging and random DIY attitude—like laying off the stage on his back and running through an entire brisk-paced song. The group was also shortlisted for the Polaris Music Prize for their 2020 album The Ends.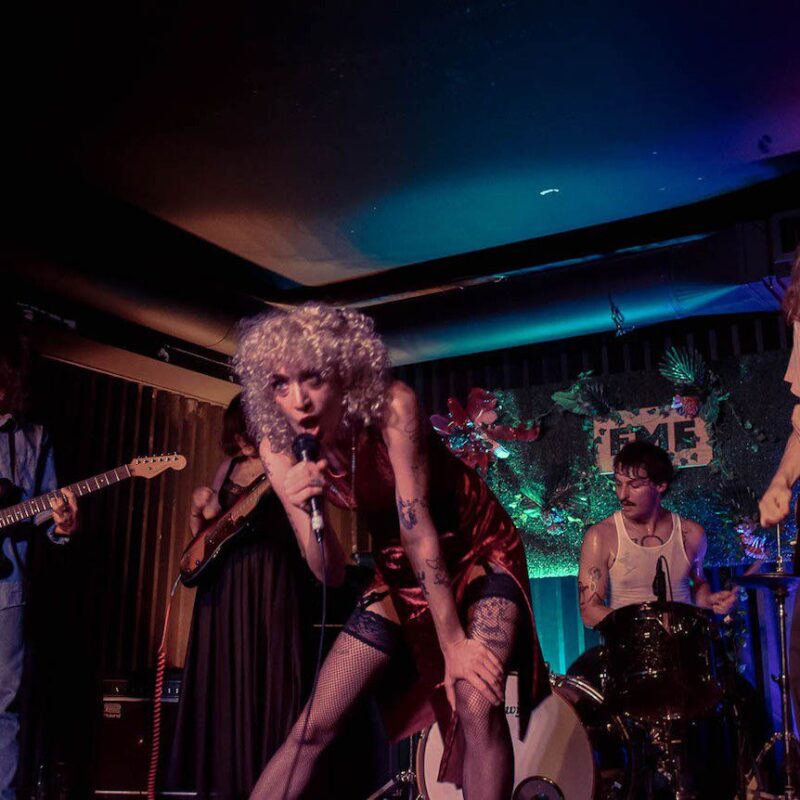 Visibly Choked
The pandemic allowed many bands to be born out of rejection or passion—one of which is experimental hardcore punk group Visibly Choked from Montreal. They certainly had one of the smallest billings in the festival, but they left every audience member in a state of narcosis after their violent set. As her face contorts and switches from bouts of boiling anger to provocative grins, lead singer Gabby Domingue looks like she's possessed on stage. The music is radical, treading a line between experimental math-rock and extreme blastbeat punk. Gabby's vocals come from a place of furious trauma and she makes sure everyone in the audience is aware. Visibly Choked's set seemed short, but it was honestly hard to comprehend time as they unleashed a cacophonous onslaught for the senses. They have a single out in four days, "Mother Tongue", and an upcoming self-titled EP this November, but be sure to witness them live.