Our community of enthusiasts offers a selection of 100 albums that have marked 2020. All styles, all expressions, all artistic generations, all parts of the world, all corners of our local culture combined.
With few exceptions, music lovers love year-end lists, an opportunity to look back on all those months spent in a bubble. In spite of the increasingly exasperating, yet necessary, confinement, this time of year remains an opportunity to share one's best finds, in immediate company or virtually.
The production of this Top 100 of 2020 is also an opportunity to remember that the PAN M 360 platform went public exactly one year ago, when our list of the Top 360 albums of the decade 2010-2019 was released. It was our first major production effort, not bad at all under the circumstances! Despite its imperfections, it was a huge postcard for PAN M 360 addressed to its first users.
At the end of February 2020, we launched the full site, which has continued to grow ever since. At the end of 2020, we are very proud of our achievements, despite the enormous financial and physical constraints caused by the pandemic. We have exceeded a thousand album reviews, we have conducted nearly 150 written or audiovisual interviews, three performances filmed in full confinement, dozens of feature articles on the musical ecosystem, and much more. We're delighted to have quadrupled our circulation since the first quarter of our online release. It's still modest, but it's only just beginning… if you, the music lovers, join the PAN M 360 community.
So enjoy the best music from all over the world at this auspicious time. Happy Holidays! – Alain Brunet
Pantayo – Pantayo
Country: Canada
Label: Telephone Explosion
Genres and styles: Electronic / R&B / South-East Asian
Release date: May 8
There's an important wave of Asian women stepping forth in pop music worldwide, with vital new priorities and perspectives. The counterpatriarchal "lo-fi R&B gong-punk" of this Philippine-Canadian ensemble is a key contribution to that, a significant and deeply rewarding listen. – Rupert Bottenberg
Moses Sumney – Grae
Country: United States
Label: Jagjaguwar
Genres and styles: Art Pop / Electronic / Future Soul
Release date: May 15
A double album released on two separate dates. Two facets of the artist which, to our great surprise, complement each other very well. An ambitious project whose first album alone was enough to make it into the top of the album charts. A very personal, introspective, and moving record. – Yohann Goyat
---
Freddie Gibbs & the Alchemist – Alfredo
Country: United States
Label: ALC / Empire / ESGN
Genres and styles: Hip-hop
Release date: May 29
Only one year after his collaboration with Madlib and the Bandana album, Freddie Gibbs is back with another great of the genre: The Alchemist. Here, Gibbs puts up new pomp and circumstance, more brilliant than ever, like a chameleon. The collaboration is as succulent as the spaghetti dish on the cover. – Yohann Goyat
Marianne Lambert – Mélodies passagères
Country: Canada (Quebec)
Label: Fidelio
Genres and styles: Classical Singing / Modern Classical / Romantic
Release date: May 15
The melodies offered by soprano Marianne Lambert are not just transient: they float in one's ears long after the last notes have been heard. For her first solo album, the young lyrical artist, accompanied by the delicate and lively playing of pianist Julien LeBlanc, takes the listener on an evanescent musical journey where the exotic melodies of Léo Delibes, Enrique Granados and Maurice Delage rub shoulders with the ethereal and enigmatic sounds of Samuel Barber's melodies. – Alexandre Villemaire
---
Cinthie – City Lights
Country: Germany
Label: Aus Music
Genres and styles: Electronic / House
Release date: July 17
Cinthie doesn't go about things in a grand way – in other words, no frills. The 11 tracks, each lasting more than five minutes, give the listener time to soak up the festive and groovy atmosphere. With the headphones on, you only have to close your eyes to believe you are in the middle of the dancefloor, or lost among the city lights. – Elsa Fortant
Black Nail Cabaret – Gods Verging On Sanity
Country: Hungary
Label: Dependent Records
Genres and styles: Pop-noir / Darkwave / Synthpop
Release date: May 8
The Hungarian duo got us used to their efficient pop-noir ballads with a refined aesthetic. The vocal agility and disarming authenticity of Emese Árvai-Illés find here once again their perfect complement in the electronics skillfully crafted by acolyte Krisztián Árvai. Lucid and extravagant, Black Nail Cabaret lays bare the hazards of our finitude. – Geneviève Gendreau
---
Charli XCX – how i'm feeling now
Country: United States / United Kingdom
Label: Asylum / Warner
Genres and styles: Avant-pop
Release date: May 15
While most artists have suffered under the pandemic, Charli XCX has distinguished herself – once again – by transforming the wind of collective instability into a prodigious creative flow. This album, on which she still explores the recesses of pop, is in symbiosis with the zeitgeist and highly topical in these dystopian times. – Félix Desjardins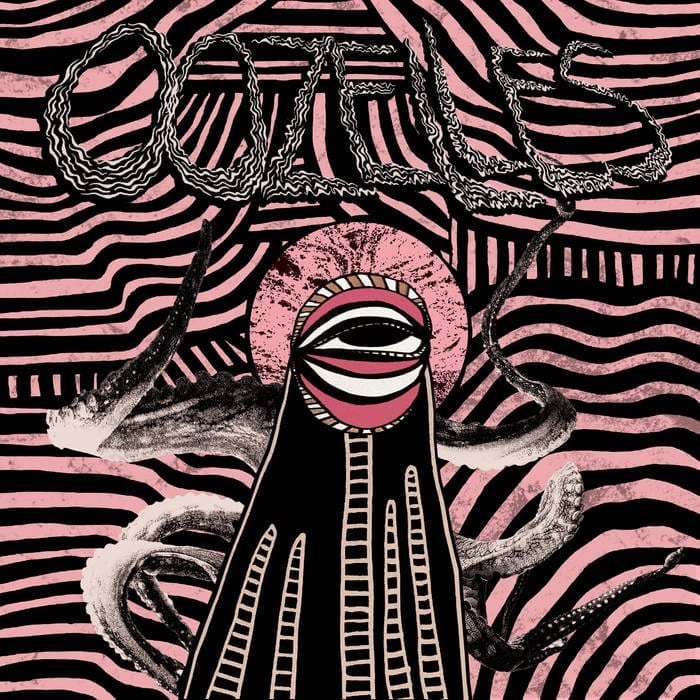 Oozelles – Oozelles
Country: United States
Label: Org
Genres and styles: Art-punk / Avant-garde / No Wave
Release date: May 2nd
Rarely has a band been able to channel with such accuracy references that many find cool to add as qualifiers, but that very few manage to sublimate. Think Birthday Party, Can, Contortions, Honeymoon Killers, Flesh Eaters, and Stooges circa Fun House, and you'll have a small idea of the spheres in which this sextet from Los Angeles gravitates. Led by the fascinating voice of singer Dante White Aliano, the band delivers a sulfurous mix of art-punk, no-wave, wacky exotica, weird pop and avant-garde jibba-jabba to which it's impossible not to succumb. – Patrick Baillargeon
---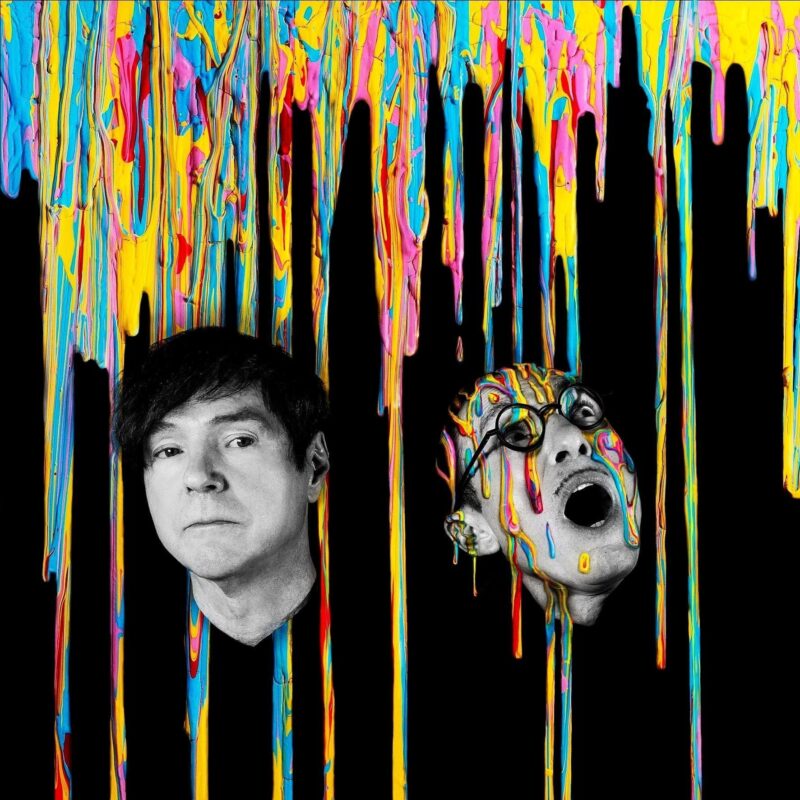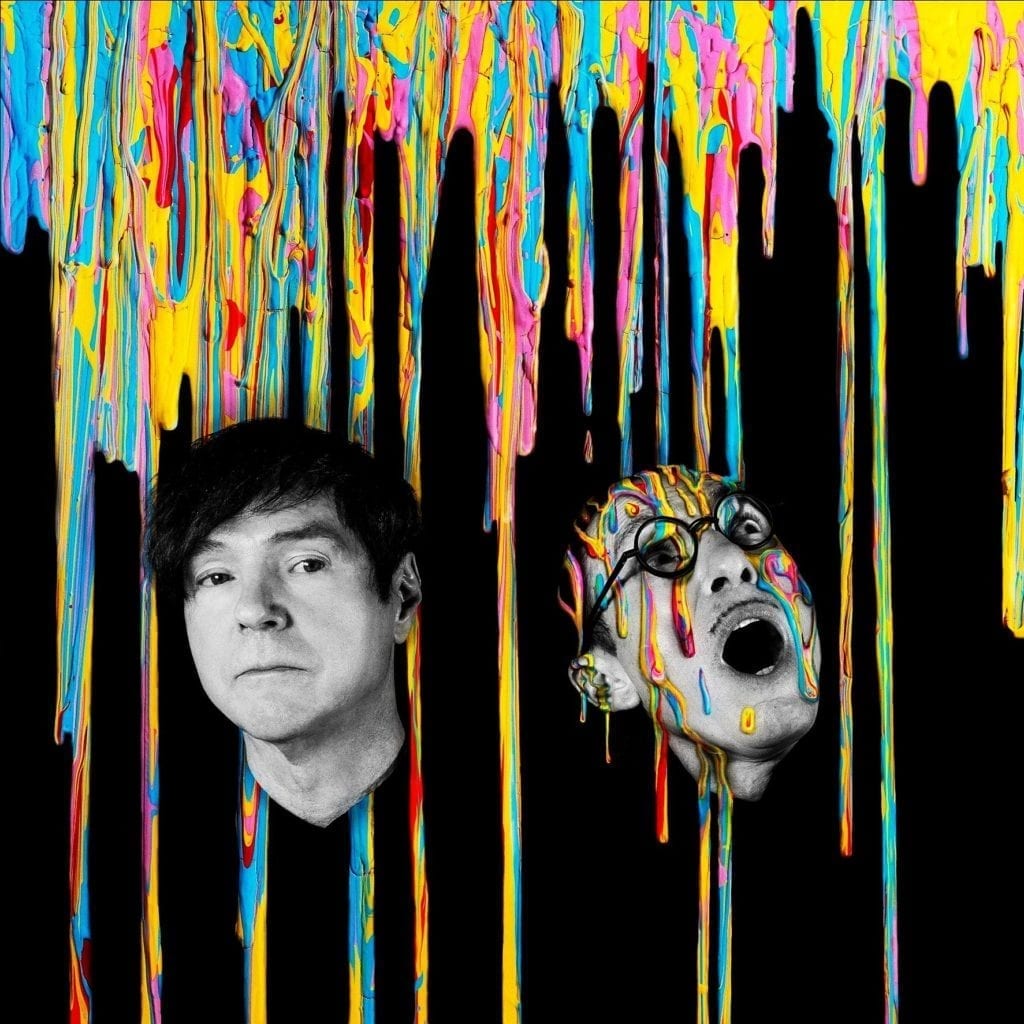 Sparks – A Steady Drip, Drip, Drip
Country: United States
Label: BMG
Genres and styles: Art-rock / Avant-pop / Baroque pop
Release date: May 15
After a career of more than 50 years, Sparks remain one of those beautiful anomalies of pop music, always a little eccentric and skillfully offbeat. Featuring songs with a baroque pop, electro-pop, art-rock or '60s Who flavour, this 24th effort offers an almost complete overview of the best that brothers Ron and Russell Mael have done since their debut album in 1972. – Patrick Baillargeon
Régina Demina – Hystérie !
Country: France
Label: Kwaidan
Genres and styles: Coldwave / Electro-Pop / Electro-Punk / Gothic
Release date: June 12
The languorous voice of Regina Demina, between whispering and plaintive, envelopes us from the start. Under electro-candy exteriors like those of Lio or Mylène Farmer, the ten tracks Régina puts out rise into the pop stratosphere, thanks to obvious qualities. Songs as effective for trance as they are for dance. – Luc Marchessault
---
Okkyung Lee – Yeo-Neun
Country: France
Label: Shelter Press
Genres and styles: Contemporary Classical / Jazz / Free Improvisation / North East Asian
Release date: May 8
Ten compositions performed by a quartet of harp, cello, double bass and piano in which Ms. Lee favours a form of lyricism that is totally assured. As they're sometimes inspired by pop or folk ballads from her childhood, subtle Asian harmonies can be found, adding to their charm. – Michel Rondeau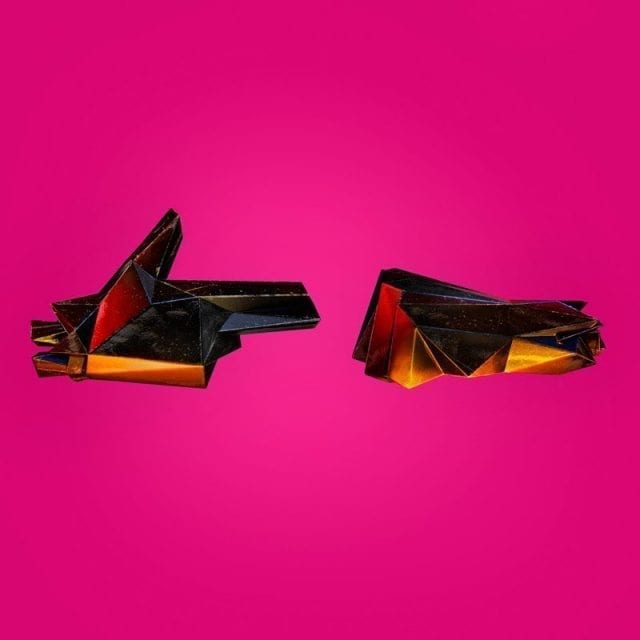 Run the Jewels – RTJ4
Country: United States
Label: BMG / Jewel Runners / RBC
Genres and styles: hip-hop
Release date: June 3rd
If you have to choose a single album illustrating the interracial atmosphere in the United States in 2020, in the wake of the police abuses that triggered both so much hostility and so many reconciliations, the fourth by Run the Jewels comes out on top. Killer Mike and El-P explode our consciousness by throwing these rap bombs on a quasi-synth-punk background in perfect harmony with the hip-hop tradition. Virulent, acerbic, biting, all the more relevant. – Alain Brunet
---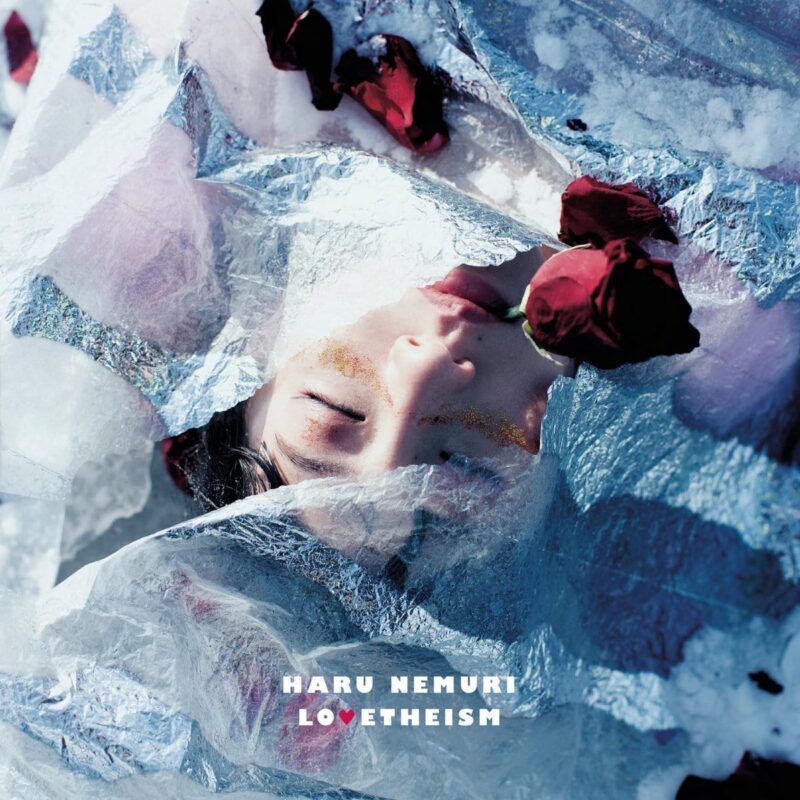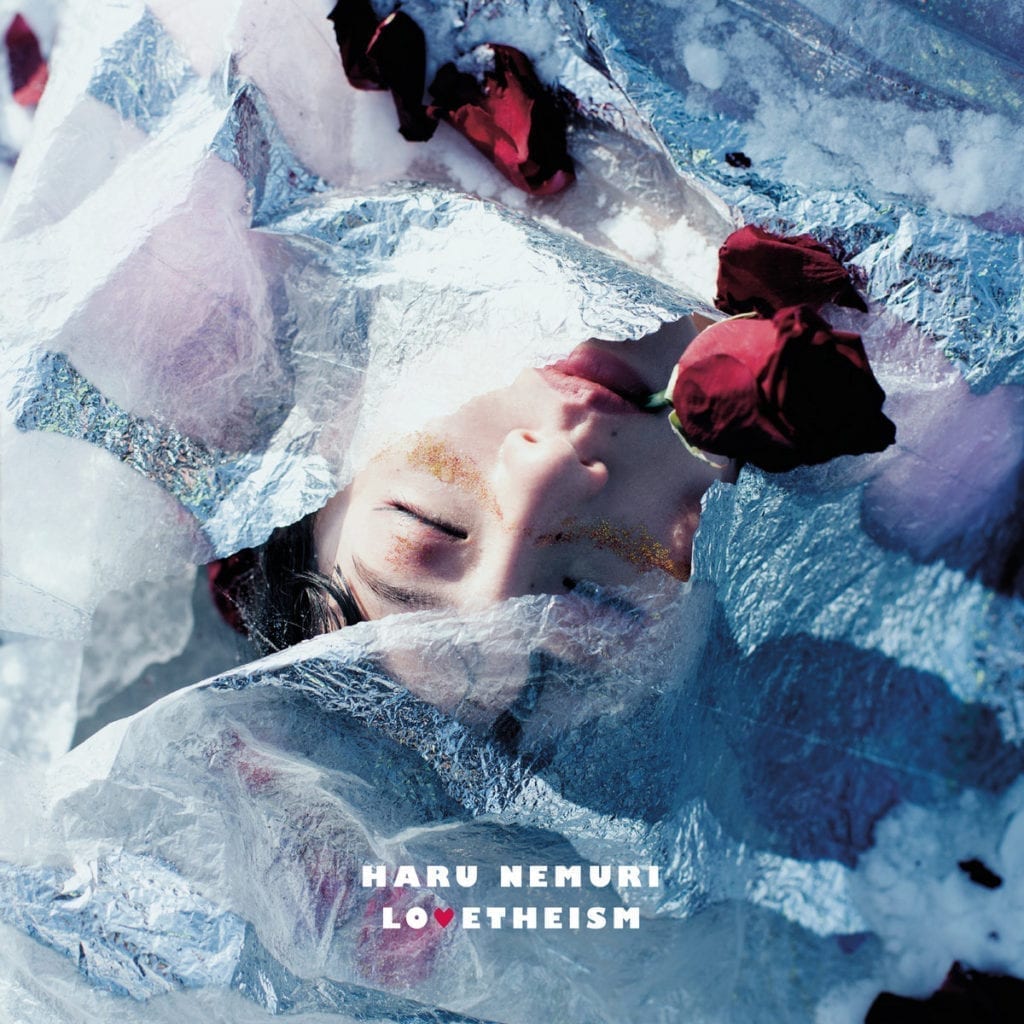 Haru Nemuri – Lovetheism
Country: Japan
Label: Specific
Genres and styles: Indie Pop / J-Pop / Poetry / Pop-Punk
Release date: June 12
A step well beyond standard J-pop, Yokohama's pop-punk poetess Haru Nemuri subverts the idoru template, a self-contained entertainer who borders on the oracular. Her singular vocal and lyrical style is hypersensitive and intensely empathetic, summarizing a generational ache for a better world as clearly as anyone on the planet. – Rupert Bottenberg
Neptunian Maximalism – Éons
Country: Belgium
Label: I Voidhanger Records
Genres and styles: Ambient / Death Metal / Doom Metal / Drone / Free Jazz / metal / Progressive Metal / Psychedelia / Stoner Rock
Release date: June 3rd
Rare are the albums that induce almost mystical experiences. The Belgian shamans of Neptunian Maximalism, working in drone metal, free jazz, and psychedelic music, explore nothing less than the evolution of the human race through this triple album, where brass instruments illuminate the abyss. – Roxane Labonté
---
Bob Dylan – Rough And Rowdy Ways
Country: United States
Label: Columbia
Genres and styles: Americana / Blues / Folk / Gospel / Rock
Release date: June 19
Delivered in that inimitable voice of molasses and sandpaper, illuminated by the faithful guitarist Charlie Sexton and his seasoned companions, the latest batch of poems from good ol' Robert Zimmerman is among his most luxuriant, as evidenced by the Homeric "Murder Most Foul". Classic Dylan. – Steve Naud
Alva Noto – Xerrox 4
Country: Germany
Label: Noton
Genres and styles: Ambient / Drone / Electronic / Experimental
Release date: June 19
With this fourth part of the exciting Xerrox project, Alva Noto is taking things back exactly where he left them five years ago. These electronic frescoes are increasingly stripped down and becalmed. As every detail of this interior journey has been carefully worked out, it is ideal to embark with good headphones. – Steve Naud
---
Subdued – Over The Hills And Far Away
Country: United Kingdom
Label: La Vida Es Un Mus Discos
Genres and styles: Punk / Hardcore
Release date: June 5
Hardcore has been self-referential for 40 years, but sometimes bands manage to hit the bull's eye and offer a breath of fresh air. Despite an inclination to plunder the past, especially that of anarcho-punk, Subdued is current, urgent, and totally effective. – Francis Dugas
Céu – APKÁ!
Country: Brazil
Label: Six Degrees
Genres and styles: Alternative Rock / Brazilectro / Indie Pop / Música Popular Brasileira
Release date: June 26
Since 2006, the beautiful Brazilian has never disappointed us. Her psychedelic song sounds more like dub or shoegaze than bossa or tropicalia, but the spellbinding charm of São Paulo sounds are ever-present – the title of the album is a word invented by the singer's youngest child, and to him it means contentment or ecstasy. – Ralph Boncy
---
Richie Spice – Together We Stand
Country: Jamaica
Label: VP Records / 5th Element Records
Genres and styles: reggae
Release date: June 12
Recorded during the pandemic in several Jamaican studios including Tuff Gong, Spice did a great job there with veteran producers Clive Hunt and Steven Stanley, and continues his mission to define the roots-reggae sound of 2020 for a contemporary audience. – Richard Lafrance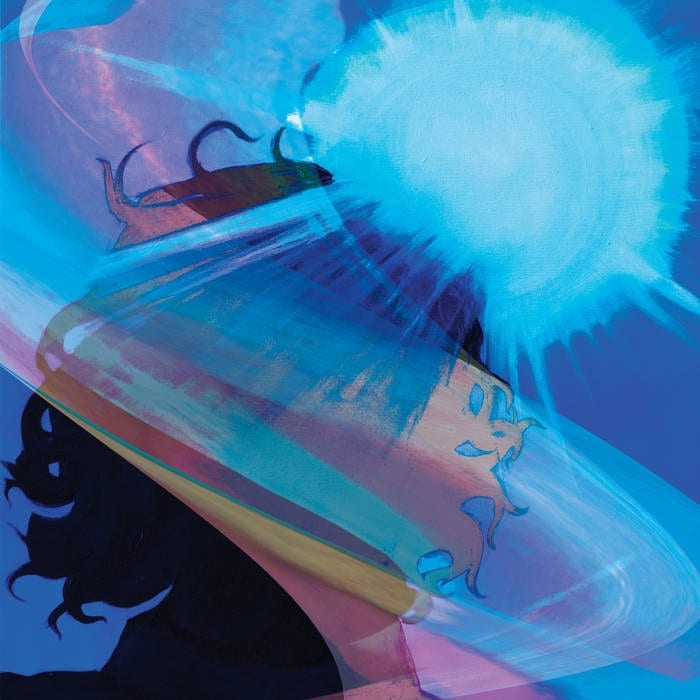 Zoon ᓲᓐᑭᑌᐦᐁ᙮ – Bleached Wavves
Country: Canada
Label: Paper Bag
Genres and styles: Psych-Rock / Shoegaze / First Nations
Release date: June 19
The current wave of First Nations cultural revival that we're witnessing represents much more than a return to traditions; it is about recreating the sacred sense of community and togetherness that indigenous peoples have lost for centuries. By openly expressing his reconciliation with the traditional teachings of his Ojibwe ancestors, Daniel Monkman delivers one of the most beautiful and innovative shoegaze compositions of the year. – Louise Jaunet
*