Our community of enthusiasts offers a selection of 100 albums that have marked 2020. All styles, all expressions, all artistic generations, all parts of the world, all corners of our local culture combined.
With few exceptions, music lovers love year-end lists, an opportunity to look back on all those months spent in a bubble. In spite of the increasingly exasperating, yet necessary, confinement, this time of year remains an opportunity to share one's best finds, in immediate company or virtually.
The production of this Top 100 of 2020 is also an opportunity to remember that the PAN M 360 platform went public exactly one year ago, when our list of the Top 360 albums of the decade 2010-2019 was released. It was our first major production effort, not bad at all under the circumstances! Despite its imperfections, it was a huge postcard for PAN M 360 addressed to its first users.
At the end of February 2020, we launched the full site, which has continued to grow ever since. At the end of 2020, we are very proud of our achievements, despite the enormous financial and physical constraints caused by the pandemic. We have exceeded a thousand album reviews, we have conducted nearly 150 written or audiovisual interviews, three performances filmed in full confinement, dozens of feature articles on the musical ecosystem, and much more. We're delighted to have quadrupled our circulation since the first quarter of our online release. It's still modest, but it's only just beginning… if you, the music lovers, join the PAN M 360 community.
So enjoy the best music from all over the world at this auspicious time. Happy Holidays! – Alain Brunet
SouphL – CommérageS
Country: Canada (Quebec)
Label: Independant
Genres and styles: Post-metal
Release date: March 6
The Quebec City collective has gained momentum with this album. On Commérages, Souphl still punctuates their songs with metal salvos, between death and industrial, but also accentuate their penchant for post-rock and experimental rock. An exploration of gossip and its consequences that shows a depth that goes far beyond the framework of so-called heavy music. – Patrice Caron
Stian Westerhus – Redundance
Country: Norway
Label: House of Mythology
Genres and styles: Art rock / Experimental
Release date: March 6
Thanks to his voice, surprisingly expressive and polymorphic, the Norwegian guitarist's music becomes deeply moving. Overwhelming, even. And then there's his very own way of constructing his songs, the bitterness competing with the sublime, with dazzling sounds that knock you over. – Michel Rondeau
---
Trees Speak – OHMS
Country: United States
Label: Independant
Genres and styles: Krautrock / Experimental rock / Psychedelic rock / Space rock
Release date: March 6
A retro-cosmic instrumental album – each piece either takes us backwards or forwards in time – composed of an explosion of kaleidoscopic sounds and brilliant, saturated synthesizers. It's easy to imagine many of the pieces accompanying scenes from a cult crime or science fiction series. Even if you turn away – which you wouldn't want to do – this is an album with such an exuberant personality that you simply can't ignore it. – Isabelle Marceau
Nine Inch Nails – Ghosts V: Together
Country: United States
Label: The Null Corporation
Genres and styles: Ambient
Release date: March 26
Incredibly beautiful, Together is an instrumental album whose titles take us to the epicentre of the emotional charges caused by love, separation and hope. Reznor seems to want to show us that joy and pain come from the same source, as in the almost symmetrical melodies of Together and Apart, except for the wonder that emanates from one and the sadness from the other. The emotion is tender or tempestuous but palpable from piece to piece until the very last, where the music seems to tear and self-destruct, and finally awaken to new life. – Isabelle Marceau
---
Lina Allemano's Ohrenschmaus – Rats and Mice
Country: Canada / Germany
Label: Lumo
Genres and styles: Experimental / Free Improvisation / Free Jazz / Jazz
Release date: March 8
The trumpet player's work is superbly supported by Norwegian bassist Dan Peter Sundland and German drummer Michael Griener, two experienced improvisers for whom the composer has prepared worthy canvases. The sound palette of each is varied, and Allemano is particularly inspired in this respect. – Réjean Beaucage
Son Yeol Eum – Schumann
Country: South Korea
Label: Onyx Classics
Genres and styles: Classical / Romantic
Release date: March 20
The South Korean pianist Yeol Eum Son, well known for her energy and versatility, is sure to impress with this album entirely dedicated to Schumann. Her interpretations of Fantasia in C Major op. 17 and Kreisleriana op. 16 are marked by brilliant playing and strong contrasting and dynamic sounds. Arabesque in C major op. 18 is the conclusion. – Sarah-Ann Larouche
---
Víkingur Ólafsson – Debussy-Rameau
Country: Iceland
Label: Deutsche Grammophon
Genres and styles: Baroque / Classical / Modern Classical
Release date: March 27
On this third album on the Deutsche Grammophon label, Ólafsson offers a varied selection of works by Debussy and Rameau. The pieces by the two French composers quickly follow one another and intertwine, all with the close and intimate sound and atmosphere that we now associate with Ólafsson. Note the touch of humour at the end of the album: the tribute to Rameau, taken from Debussy's Images. – Sarah-Ann Larouche
Yves Tumor – Heaven to a Tortured Mind
Country: United States
Label: Warp
Genres and styles: Krautrock / Glam Rock / R&B / Funk
Release date: April 3
Believing that West African musicians limit themselves to hip-hop, R&B, and jazz has been a delusion for decades. Like Prince and Blood Orange, the visionary and highly gifted Yves Tumor eloquently reminds us of this with this steaming broth of glam rock and krautrock, ingredients as tasty as his R&B and funk references. Everything is brilliantly integrated into it, everything flows from… several sources. – Alain Brunet
---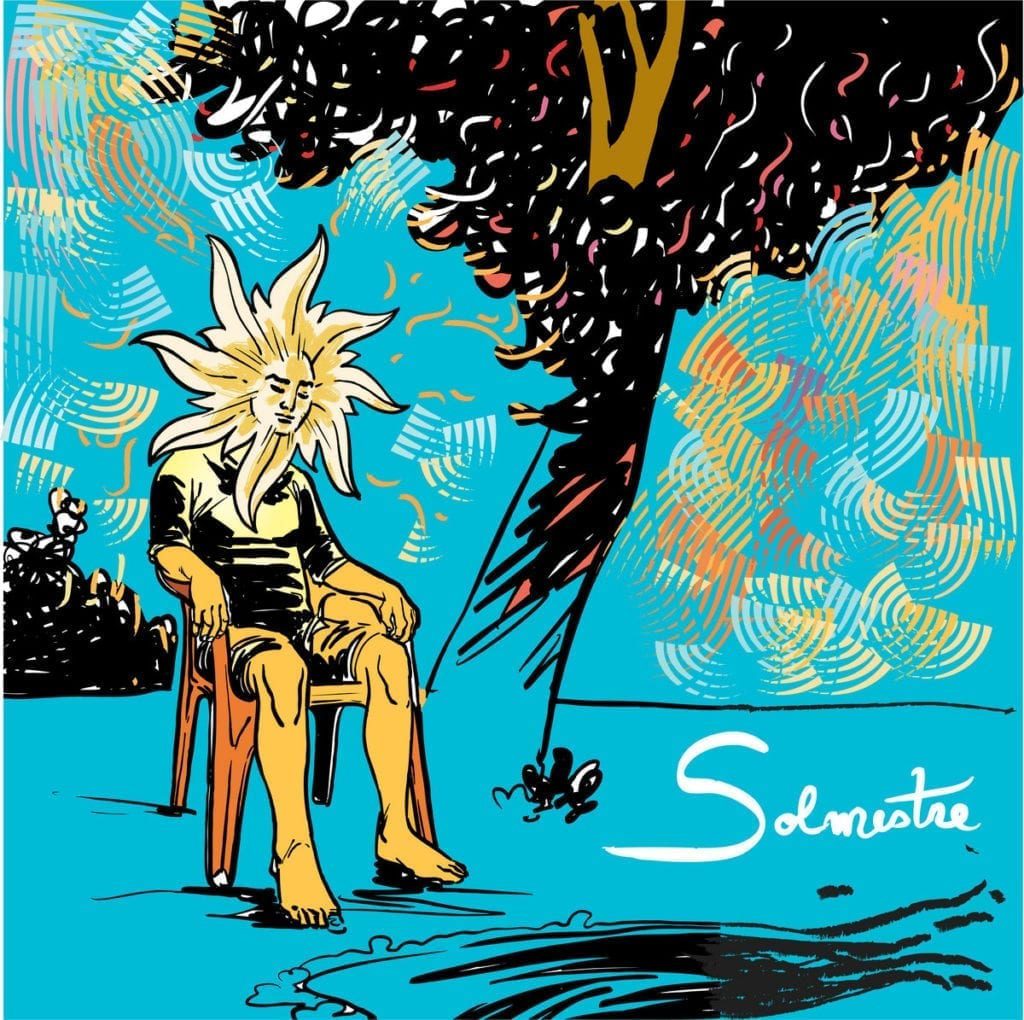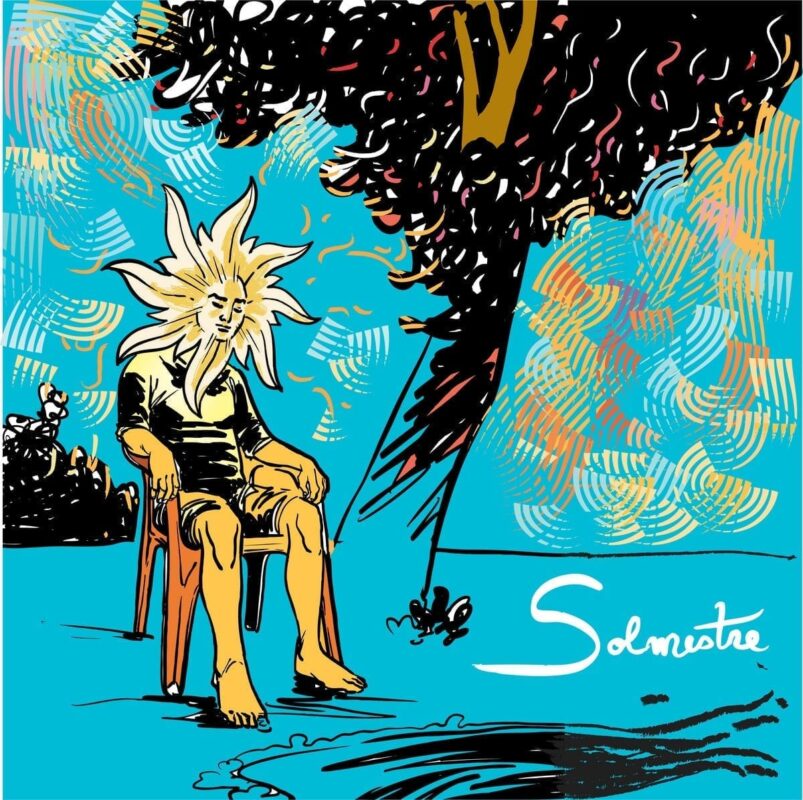 Solmestre – Solmestre
Country: Brazil
Label: Independant
Genres and styles: Avant-Folk / Brazilian / Drone / Early Music / Saharan Blues
Release date: April 6
Carefully blending Saharan blues, Brazilian folk, and European medieval music in equal measure, the alchemy of Brazilian duo Solmestre brings forth the fabled whole that's greater than the sum of its parts. Thrilling, haunting, intriguing, delightful, unique, and entirely unforgettable. – Rupert Bottenberg
Peter Evans – Being & Becoming
Country: United States
Label: More Is More
Genres and styles: Contemporary jazz / Experimental jazz / Free improvisation / Chamber music
Release date: April 1st
An astonishing, even disconcerting album, as much by the virtuosity as by the originality of the compositions, which break with all that is formulaic and commonplace, and the uncharted territories explored. Evans reveals the full measure of his immense talent. – Michel Rondeau
---
Fiona Apple – Fetch The Bolt Cutters
Country: United States
Label: Epic
Genres and styles: Avant-Folk / Noise / Singer-Songwriter
Release date: April 17
Fiona Apple doesn't check in often, but when she does, she unpacks everything that's buried in her hypersensitive soul. On Fetch The Bolt Cutters, she can go from singing to the craziest vocals, drowning a finely chiseled melody in a heap of noises. A work as unrestrained as its brilliant creator. – Steve Naud
yMusic – Ecstatic Science
Country: United States
Label: Naxos / New Amsterdam
Genres and styles: Contemporary
Release date: April 25
A varied program of new works that shows that if there's no contemporary music on the radio, it's not because there isn't any, and what's out there is good music. From an ensemble that's among those that make new music vibrate among our neighbours to the south. – Réjean Beaucage
---
Nightwish – Human. :II: Nature.
Country: Finland
Label: Nuclear Blast
Genres and styles: Symphonic Metal
Release date: April 10
I'm as surprised as anyone to have liked the Finnish band's ninth record so much. This is probably because it's a return to the roots, back to the times of Oceanborn (1998) and Wishmaster (2000). The album's only faux pas is the song "Harvest", which gives the impression of being catapulted into The Lion King. – Christine Fortier
Lido Pimienta – Miss Colombia
Country: Canada / Colombia
Label: Anti_
Genres and styles: Afro-Colombian / Art Pop / Chamber Pop / Champeta / Cumbia / Digital Cumbia / Electronic / Latino
Release date: April 17
The time has come for Lido Pimienta to take back her place on the throne. A force of nature and a symbol of women's independence, she produced this album in its entirety. Leave to don again the crown that was taken from her far too soon! – Yohann Goyat
---
Oranssi Pazuzu – Mestarin Kynsi
Country: Finland
Label: Nuclear Blast
Genres and styles: Black Metal / Psychedelia / Space Rock
Release date: April 17
Black metal and psychedelism go hand in hand, and lead us into a state of three-dimensional weightlessness, often uncomfortable and anxiety-provoking. A journey that takes us to the bottom of the abyss, from which we come out amazed. – Francis Dugas
Jean-Pierre Zanella – Rio Minas
Country: Brazil / Canada (Quebec)
Label: Arte Boréal / Independant
Genres and styles: Brazilian / Jazz
Release date: April 3
Rio Minas? Rio is the birthplace of the great Chico Buarque. Minas is the diminutive that designates the inland state of Minas Gerais, where the fabulous Milton Nascimento grew up. It 's to these two icons of Brazilian popular music that Montreal saxophonist and flautist Jean-Pierre Zanella pays a vibrant tribute with his solid quartet and powerful guests including Ron Di Lauro. – Ralph Boncy
---
Augustus Muller (Boy Harsher) – Machine Learning Experiments (Original Soundtrack)
Country: United States
Label: Nude Club
Genres and styles: Drone / EBM / Experimental / Darkwave / Soundtrack
Release date: April 10
Collaborating with the Four Chambers collective, the usually shy Augustus Muller of the duo Boy Harsher reveals a new, more intimate and esoteric side of his personality on this first solo album. The atmosphere of velvet drones is softened, sensual, mystical, and sulphurous, inviting us to participate in an almost metaphysical inner quest. – Louise Jaunet
Orwell – Parcelle brillante
Country: France
Label: Hot Puma
Genres and styles: Chamber Pop / Electro-Pop
Release date: April 24
Orwell is a group led by master melodist Jérôme Didelot, a worthy heir to Bacharach, The Left Banke, and other instigators of chamber pop. On the programme on Parcelle brillante, tunes enriched with careful arrangements, retrofuturism, and one of the most beautiful recent examples of pop music penetrated by literature. – Luc Marchessault
---
Laura Marling – Song for Our Daughter
Country: United Kingdom
Label: Partisan
Genres and styles: Folk / Rock
Release date: April 10
The prolific British singer Laura Marling, in her thirties, has already released seven albums. The most recent, Songs for Our Daughter, is yet another example of her talent. It's a beautiful and intimate offering, with a clear connection to the California folk universe of the 1960s and 1970s: a sober, accurate, and melodic acoustic guitar playing that accompanies a precise and gentle voice. – Jean-François Cyr
LeeNalchi – Sugungga
Country: South Korea
Label: Zanpar Inc.
Genres and styles: New Wave / North East Asian / Post-Punk
Release date: May 29
Totally unique and just as successful, LeeNalchi burst out with a brilliant blend of traditional Korean pansori and artsy dance-punk, boasting dynamic vocal arrangements and melodies that you just can't shake. There's more to the South Korean scene than K-pop, and here's proof – the year's best album. – Rupert Bottenberg
*