Our ongoing dossier begins with FME programmer Marilyne Lacombe. The 18th edition of the Festival de musique émergente d'Abitibi-Témiscamingue began on September 3 and continues until the 5th. In all, some 20 musical projects will be presented throughout the city of Rouyn. 
PAN M 360: How do you set up a festival during this pandemic? What difficulties have you had to face, and how have you adapted to the situation?
Marilyne Lacombe: I didn't think we would go ahead with the festival, I'd lost all hope that it would happen. But it was when they changed the parameters, by allowing events for 250 people, that we decided to go ahead. This news came about two weeks before the original announcement of the FME programme. So we put together the whole program in a fortnight, which is very quick. Usually we start to book in January and announce in July. We worked twice as hard to be able to put it together as quickly as possible.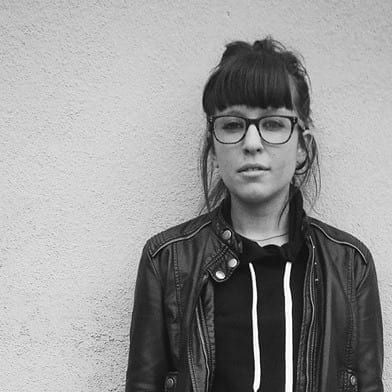 There are a lot of strange parameters that we had to juggle with, for example, the number of musicians in a group. It became a factor we had to think about because we find ourselves in a situation where we do more pop-up shows, so we have all sorts of stage set-ups and sometimes it's small stages where we can't accommodate many musicians, given the distance between musicians. In addition, we have to accommodate these musicians each in a separate room, which complicates the logistics, especially if we are talking about a band with five, six, seven or eight musicians. So we had to take this into account and try to invite smaller bands. But on the band side, it was quite easy because most of the bands were eager to play. Plus, there are a lot of projects in the line-up that didn't get the chance to play their new album live, and they were really excited to do it, so it helped to get the line-up up really quickly. There were a few bands that weren't really comfortable playing in front of an audience, so we had a few refusals. That, we understand, and for most of them, we simply extended the invitation to next year. On the production side, it was a real challenge because we can't do as many shows indoors as in the past, so we had to find new venues. If you take the Petit Théâtre (Rouyn-Noranda), which can hold up to 450 people, we now have to maintain the capacity at 80 people. And we have smaller halls, so it's even more difficult. This is why we tried to invest in more outdoor venues. This requires a lot of preparation, studying the site, understanding how to adapt it to the new regulations…
PAN M 360: Have you thought about the streaming option?
ML: No, we have chosen not to go in that direction. This year's festival is mainly aimed at the local population. The only streaming component that will take place is the professional component. So the week following the FME, we invited the whole delegation of foreign professionals – who usually travel to the festival every year – to an online networking event, where four shows that will have been filmed at FME will be broadcast during this meeting.
PAN M 360: So the artists and pros who will be at FME this year are all from Quebec?
ML: Exactly. Usually, FME welcomes a lot of people and artists from abroad, but it was important to limit ourselves to Quebec. So this year we have a 100 percent Quebec programming. We could have had Canadian artists, but we chose to keep it 100 percent Quebecois. We didn't want to have people who travel to many different places.
PAN M 360: Have you considered cancelling altogether?
ML: We had the energy of a soldier for this edition. It would have been easy to simply cancel, since it wouldn't be an FME as we know it. If we weren't too sure at the beginning, now we're really happy to have gone ahead when we see the reaction of the bands and the public. I think that for the people of Rouyn, it will be one of the rare occasions to see shows this year. They are privileged because there are really not many, elsewhere in the country.
PAN M 360: What preventive measures have you taken?
ML: We know what to do about it – respect the number of people according to the space available, take into account the two-metre distance, provide hand gel, masks… Wearing a mask is obligatory in the room when you move around but you can remove it at the place assigned to you. We will have many volunteers who will make sure that all these measures are respected. There will be corridors for moving around to avoid everyone getting mixed up and passing too close to each other… The measures recommended by public health authorities, finally….
PAN M 360: They suggest that this situation is likely to last another year or even two. How do you see the future at FME?
ML: We really hope that the festival can return to its normal capacity and potential next year, but we have absolutely no control over that. In any case, if next year we're no further ahead than we are now, we'll have had a year to think about ways to present shows differently, and to offer a festival experience as good as the one we had in the past, because we only had two weeks to put it all together. It's certain that this 2020 edition won't be like before, that it will be a bit strange, but we hope that everyone will have fun anyway.