Photo: Roman Koval
It's true that Hassell has a sound and has created a musical universe that is instantly recognizable, which is the mark of the greats. But who exactly is he and, above all, what has he done to stand out in this way? To answer this question, PAN M 360 has retraced his journey.
Selective Timeline
Jon Hassell was born in Memphis, Tennessee on March 22, 1937. After completing a master's degree at the Eastman School of Music in Rochester, New York, where he became particularly interested in the work of Karlheinz Stockhausen, he continued his studies in Cologne with the latter. Among his fellow students were Irmin Schmidt and Holger Czukay, who later formed the group Can.
Returning to the United States two years later, in 1967, he met Terry Riley at the State University of New York at Buffalo, and the following year he was one of the musicians who took part in the first recording of his now famous In C.
While completing a doctorate in musicology in Buffalo, Hassell played in La Monte Young's group Theatre of Eternal Music in New York City.
While rehearsing before a performance of Young's Dream House in Rome in 1971, the Indian musician Pandit Pran Nath, who was also on the evening's programme, began to make vocal variations around what he was playing, tracing all sorts of unfamiliar motifs in the air. A revelation! Hassell went to India to study with Nath. There he became interested in the world's traditional music, and sought to reproduce on his trumpet the vocal techniques used by Pran Nath.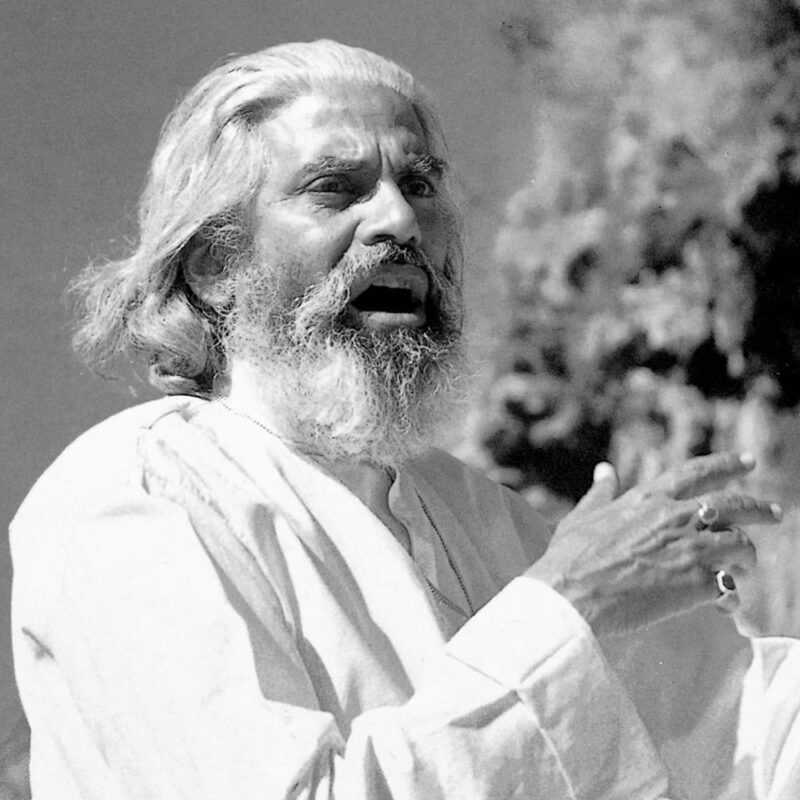 This is marked by the characteristic way of sliding from one note to another, called meend, which is found in Hindustani ragas. Hassell realized that by blowing his trumpet more as if it were a conch shell, and by exerting less pressure from his lips on the mouthpiece, he could use the vibrations of his lips to create a kind of supplementary voice to that produced by the air column. In this way, he not only reproduces the glissandi, but also derives a completely new and original sound from his instrument, which he immediately begins to develop.
In another, more recent profile, Hassell explained that he has also developed a technique in which he blows his trumpet so as to obtain, for example, a C, but by playing with the pistons so as to obtain a D, thus sliding from C to D. Combined with a harmonizer, this technique will allow him to nicely expand his chromatic palette.
Pran Nath also made him realize that there was a "microworld of connections" between different kinds of music, which he continues to explore even today.
Back in the West, Hassell began the recording sessions – which lasted from October 1976 to October 1977 – of his first record, Vernal Equinox (Spring Equinox), where he put into practice what he had learned, already toying with the sound of his trumpet. First of all, like Miles Davis, who had been using them for a few years at that point, with the wah-wah (as can be noticed on the very first piece, "Toucan Ocean"), but also with various other electronic effects.
Released in 1978 by Lovely Music, a very new and small avant-garde New York label which had just re-released Meredith Monk's first album, as well as Robert Ashley's Private Parts, Vernal Equinox caught the attention of Brian Eno, at that moment a much sought-after producer, who soon offered to collaborate with him.
In 1980, the two of them released Fourth World, Vol. 1: Possible Musics under their two names, "Fourth World" being a unified future-primitive sound combining features of the world's ethnic styles with advanced electronic techniques. The record features a mix of avant-garde melodic themes, improvised jazz flights, and African and Middle Eastern rhythmic figures that would have a huge influence on so-called tribal techno. The production by Eno, who co-wrote three of the six pieces, admirably blends ethnic, electronic and ambient elements.
The beginning of the consecration
The album was immediately hailed as a success and found itself in the annual top ten of numerous critics. It is thus the occasion for a greater number of music lovers to discover this amazing trumpet sound, which sounds more like that of a shakuhachi, all the more so as it is at times treated with an inverted echo – a striking effect, especially for the time. By the way, the photo on the cover, taken by satellite, is of the region south of Khartoum in Sudan.
Hassell went on to participate in the recording of Talking Heads' masterpiece Remain in Light, produced by Brian Eno and largely inspired by Fela Kuti's album Afrodisiac.
In 1981, he released Dream Theory in Malaya (Fourth World Volume 2), where with Daniel Lanois at the controls this time, he continued his exploration with perhaps even more brilliance, even judiciously adding to the whole sounds from the jungle, in the manner of Martin Denny's exotica.
In 1982, he took part in the track "Dunwich Beach", which closed Brian Eno's Ambient 4: On Land.
You can read the second part of PAN M 360's Jon Hassell dossier here.