Like the Polaris Prize, the PAN M 360 Short List is made up of 10 albums chosen from the 40 that made up the Polaris Long List, unveiled on June 15. The albums on this Long List were selected from among the 223 submitted. To be eligible for the Polaris Prize, the works must be released between May 1, 2019 and May 31, 2020. Given the current state of affairs, the winning album of the 2020 Polaris Prize will be revealed on October 19 through a special filmed tribute, and not at a gala as is customary. Two hundred and one journalists, broadcasters, and music bloggers from across the country voted to select the albums on the Long and Short lists. Eleven members of this expanded jury will be selected to serve on the Grand Jury. This Grand Jury will determine the winner of the Polaris Music Prize.
The Polaris Music Prize offers $50,000 to the artist who created the Canadian Album of the Year, judged solely on artistic merit, without regard to genre or album sales. In addition, the nine other artists on the 2020 Short List will receive $3,000.
The Short List for the Polaris Music Prize 2020 is as follows:
Backxwash – God Has Nothing To Do With This Leave Him Out Of It
Caribou – Suddenly
Junia-T – Studio Monk
Kaytranada – Bubba
nêhiyawak – nipiy
Pantayo – Pantayo
Lido Pimienta – Miss Colombia
Jessie Reyez – Before Love Came To Kill Us
U.S. Girls – Heavy Light
Witch Prophet – DNA Activation
We note with regret that no French-speaking artists are on the Short List. Corridor and Zen Bamboo, who were on the Long List, didn't seem to carry enough weight. Otherwise, there are a few names we didn't expect – Junia-T, Witch Prophet, nêhiyawak – but for the rest, let's say it's no big surprise.
For our part, we have concocted our short list composed of the artists who, in our opinion, offer an original artistic approach, show promise and, in some cases, haven't gotten the recognition they really deserve. Here is our ideal list, in the form of ten reviews. Some will be in favour of our choices, others against.
And what would your ideal short list look like?
Anachnid – Dreamwaver
Country: Canada
Label: Musique nomade
Genres and styles: Trip-hop / Trap / House / Soul / Hip Hop / Electronic / Ambient / Folk
Year: 2020
Based in Montreal, Anachnid illustrates both her Indigenous culture and her urbanity, and is de facto participating in the cultural renaissance of the First Nations and peoples of the Far North. She's the "woman from heaven who falls to earth", and a multidisciplinary artist of Oji-Cree and Miꞌkmaq origins. Her artist's name refers to the spider, whose eight legs carry love, passion, benevolence, but also uncertainty, psychological distress, anguish, strangeness, venom… like all the complex personalities populating the world of the arts. Nature sounds and traditional instruments are mixed with trip-hop, trap, house, soul, rap, electro ambient, and even folk. An actress, composer, performer, and instrumentalist (flute), Anachnid is assisted here by Ashlan Phoenix Gray (saxophone, keyboards, composition) and Emmanuel Alias (drums, guitar, keyboards, production). With few exceptions, Anachnid's aim is not so much to make people dance as to make them hover, dream, think, prevaricate, worry, hallucinate and then… land softly. (Alain Brunet)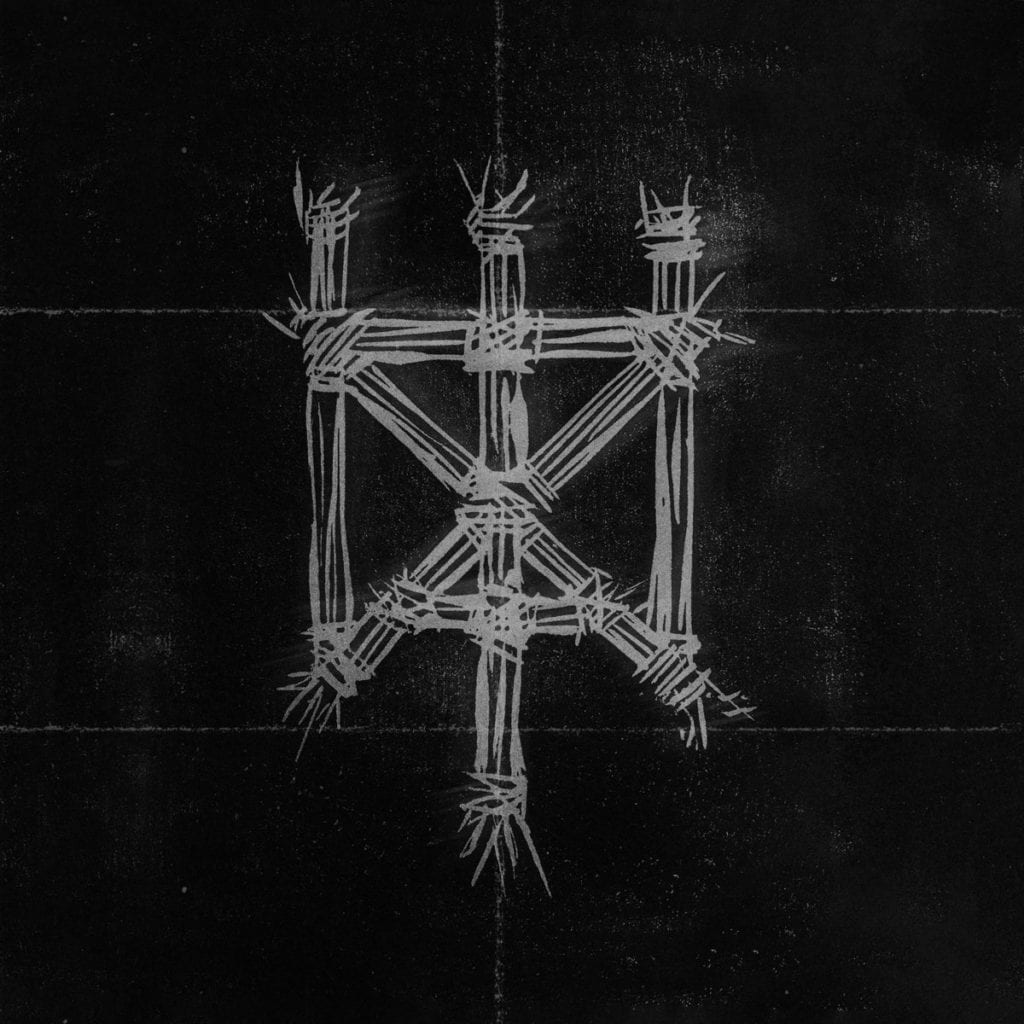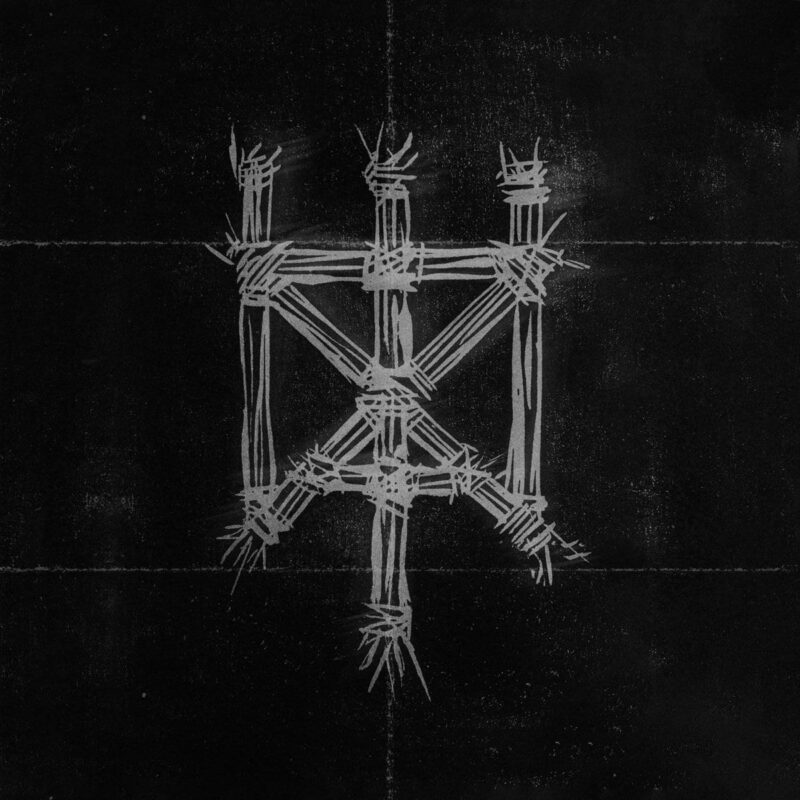 Backxwash – God Has Nothing to Do With This Leave Him Out of It
Country: Canada (Quebec) / Zambie
Label: Grimalkin
Genres and styles: Experimental / Hip Hop / Noise
Year: 2020
It's hard to remain apolitical when listening to such a striking album, knowing the extent of the events currently taking place in the United States and their repercussions around the world. Zambian-born Montreal rapper Backxwash literally puts her guts on the table with this abrasive new release that could very well serve as the soundtrack to this historic rebellion. Her anarchic dance starts off with an introduction built around a powerful, unexpected Black Sabbath sample. As soon as the first words ring out, shivers follow. The production is massive and the assurance with which she delivers her lyrics is disarming. When the extraordinary "Black Magic" arrives, it's clear that it's the rawest and most frontal music in her young discography.
The rage and intensity oozes from all sides, dragging listetners through the mud under strong themes such as faith, the quest for identity, and the reality of being a black and queer person in today's society. The monstrous effectiveness reaches its climax with "Into The Void", a flagship track that leaves little choice but to shout "Fuck!" in time with Backxwash. However, it's on "Amen" that the last nail is driven into the coffin, with a flow so brutal that it's comparable to a belt sander applied to the eardrums. Numerous collaborations spice up the 10 compositions here, but above all inject a disconcerting unpredictability into an album of less than 25 minutes. Very few artists can boast of having made such remarkable progress over the last two years, in Montreal or elsewhere. (William Paulhus)
---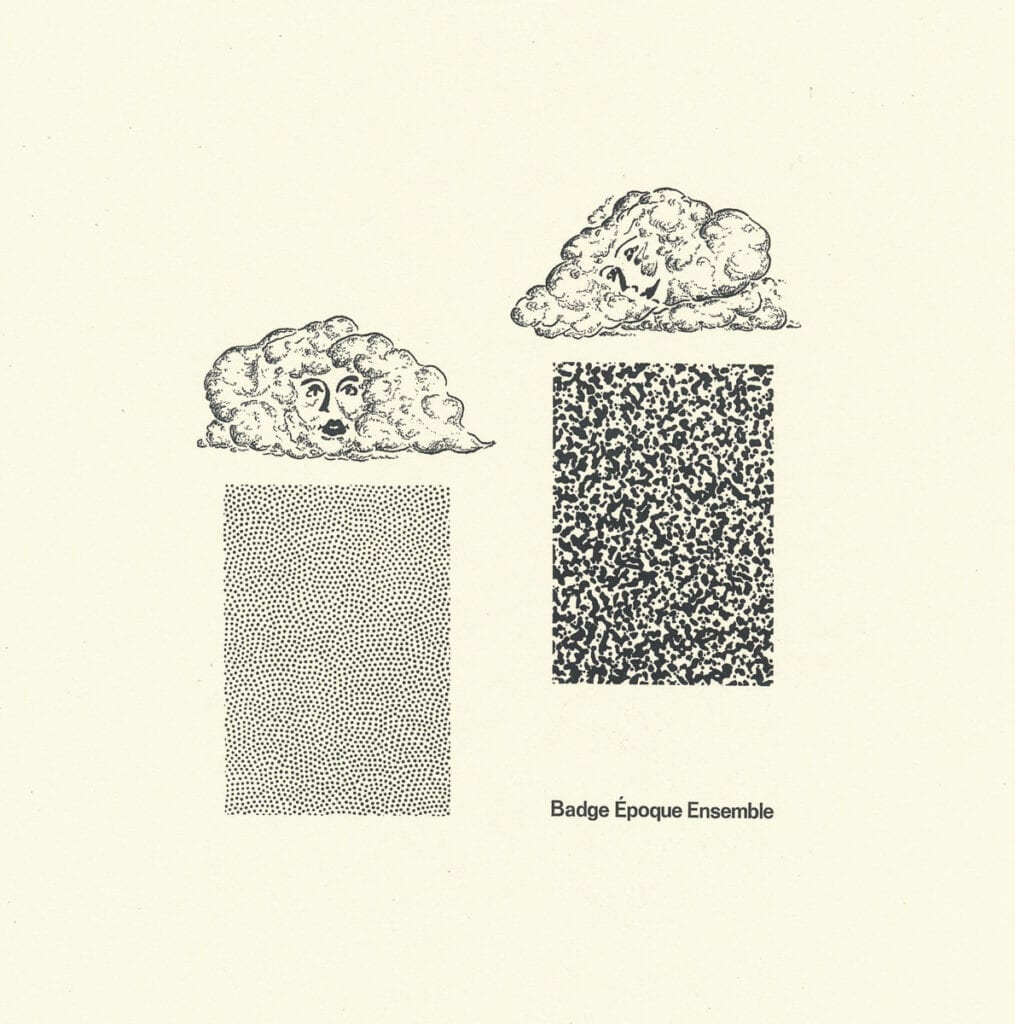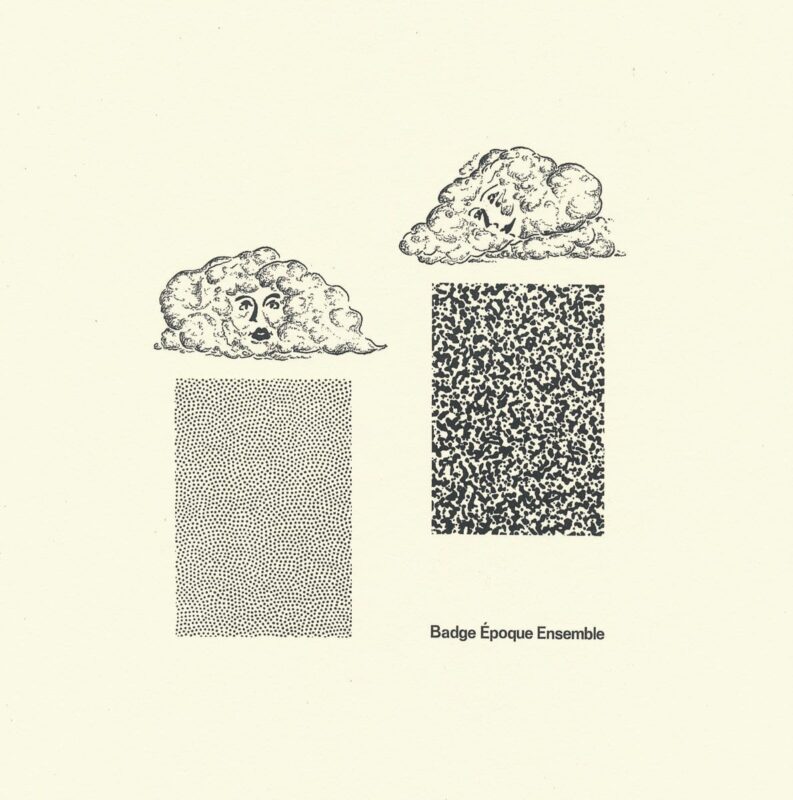 Badge Époque Ensemble – Badge Époque Ensemble
Country: Canada
Label: Telephone Explosion
Genres and styles: Funk / Jazz Funk / Progressive / Psychedelic
Year: 2020
Describing themselves as a funk band, Badge Époque Ensemble is much more than that. In fact, it would be difficult to categorize such a versatile band in this way. On their debut album, released in June 2019, the Toronto-based combo touches on many styles. Rare grooves, jazz, psychedelic and progressive rock, nothing seems to stand in its way. Armed with a flute, congas, a clavinet, an electric sitar, and the panoply of instruments usually associated with funk or rock, the band, which has long accompanied US Girls on stage, takes us into different universes, as in a soundtrack for an imaginary film from the '70s. If the sounds sometimes make us think of those that Michel Colombier used for a long time to illustrate Gainsbourg's songs, or that Bertrand Burgalat deploys on several of his albums, the band, led by Max Turnbull (formerly known as Slim Twig), reveals with this mainly instrumental album a rather exceptional talent and know-how. (Patrick Baillargeon)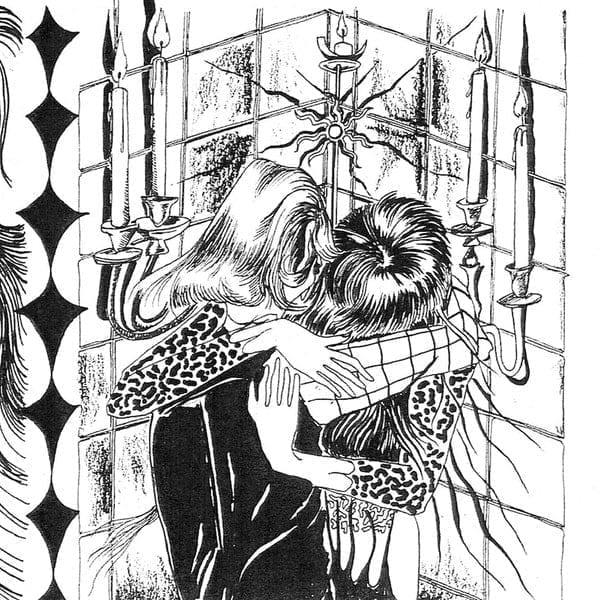 Cindy Lee – What's Tonight To Eternity
Country: Canada
Label: W.25TH
Genres and styles: Lo Fi / Noise Pop / Pop / Rock
Year: 2020
This fourth effort by Cindy Lee, the project led by ex-Women member Patrick Flegel, is in a way the culmination of years of exploration and ideas evoked in the band's previous albums. Here Flegel seems more in control of his music. The noise elements are more under control, the whole thing is better orchestrated and the production level is much higher. Flegel's soft voice, swaddled inn reverb, supported by a juxtaposition of ethereal ambience and controlled feedback assaults, seems even more troubled. The dark melancholy of the Toronto band, its penchant for the tragic romanticism of Motown pop and Richard Gottehrer's '60s productions, echoes the work of Badalamenti, Ela Orleans and Suicide, to give you an idea. But Cindy Lee is much more than this simple amalgam of references and influences; What's Tonight to Eternity is a record that reveals a little more of itself with each listen, a rich and dense work in which chaos is wonderfully interwoven with the light. (Patrick Baillargeon)
---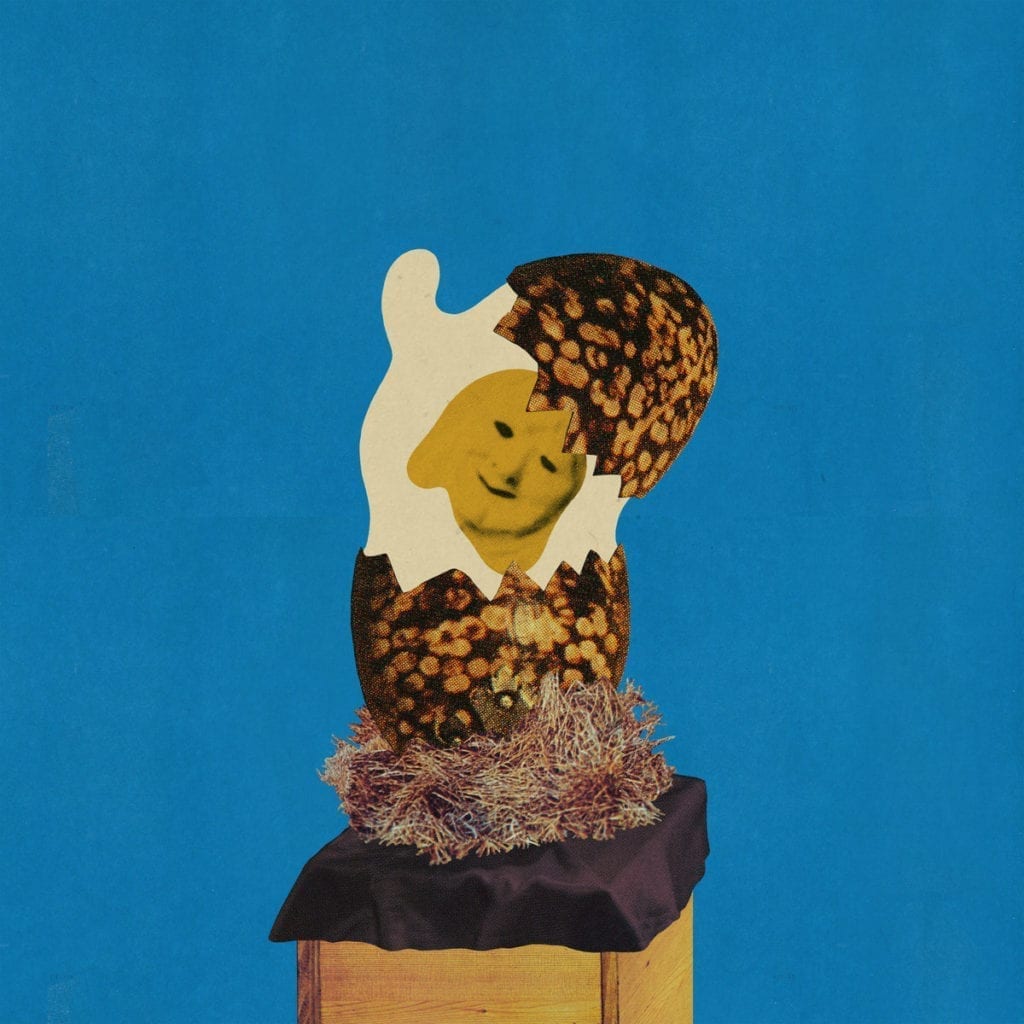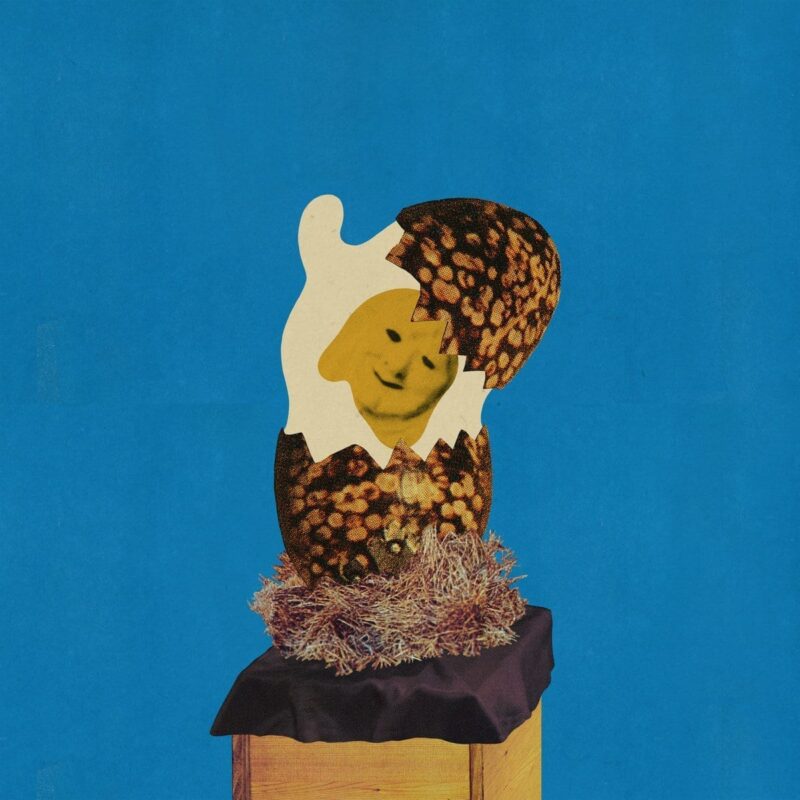 Corridor – Junior
Country: Canada / Quebec
Label: Bonsound / Sub Pop
Genres and styles: Avant-Pop / Indie Rock
Year: 2019
In the all too rare event (not since Malajube, Karkwa and Chocolat?), an indie-rock band from French Quebec is right in step with its internationally renowned contemporaries. For the first time in its 33-year history, the American label Sub Pop signed a French-speaking group. This is no coincidence. Rosaries of guitar motifs speckled with synthesizers, aerial vocals, solidly hammered-out beats, and a tension between rock roughness and harmonic placidity, all this is part of a very rich musical culture. Corridor's allegiance to rock is based on multiple references, drawn from several historical phases of the genre (punk, post-punk, psych-rock, post-rock, etc.) and avant-pop extrapolations. (Alain Brunet)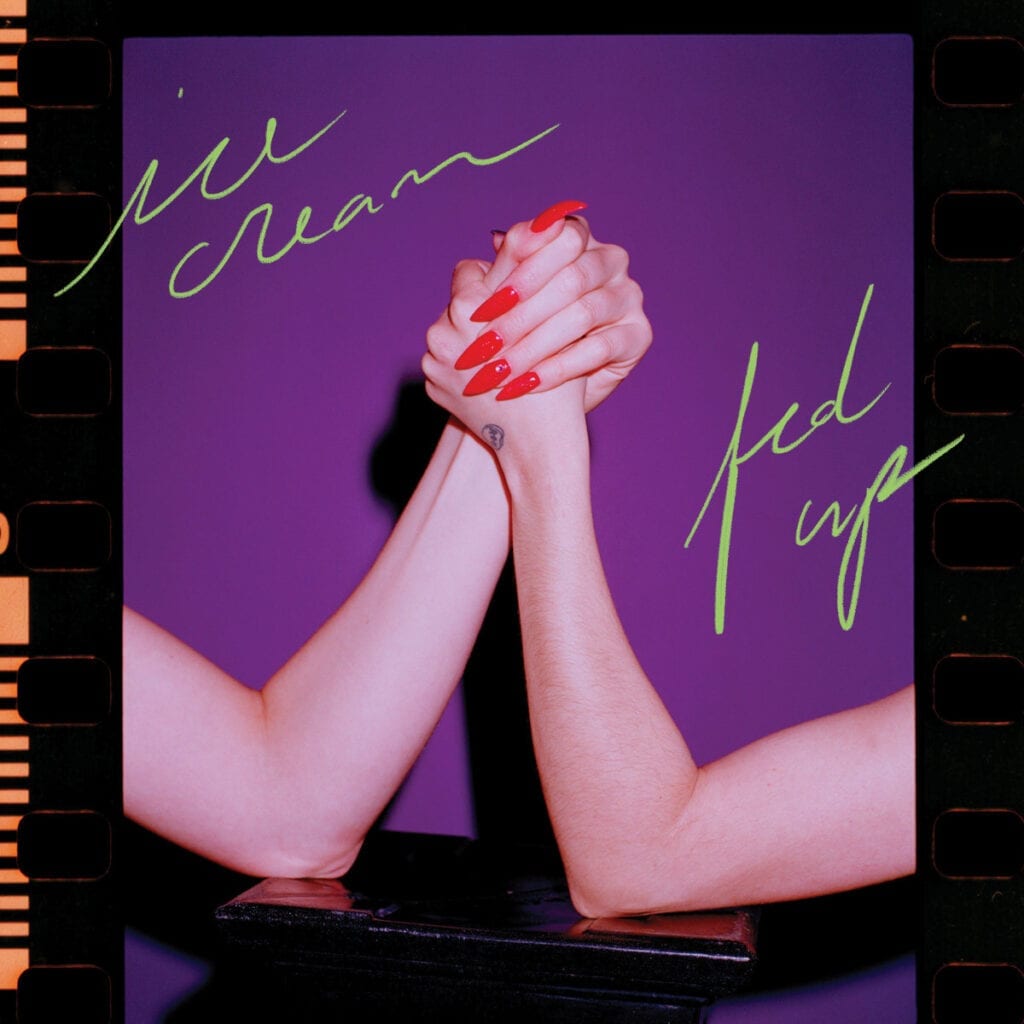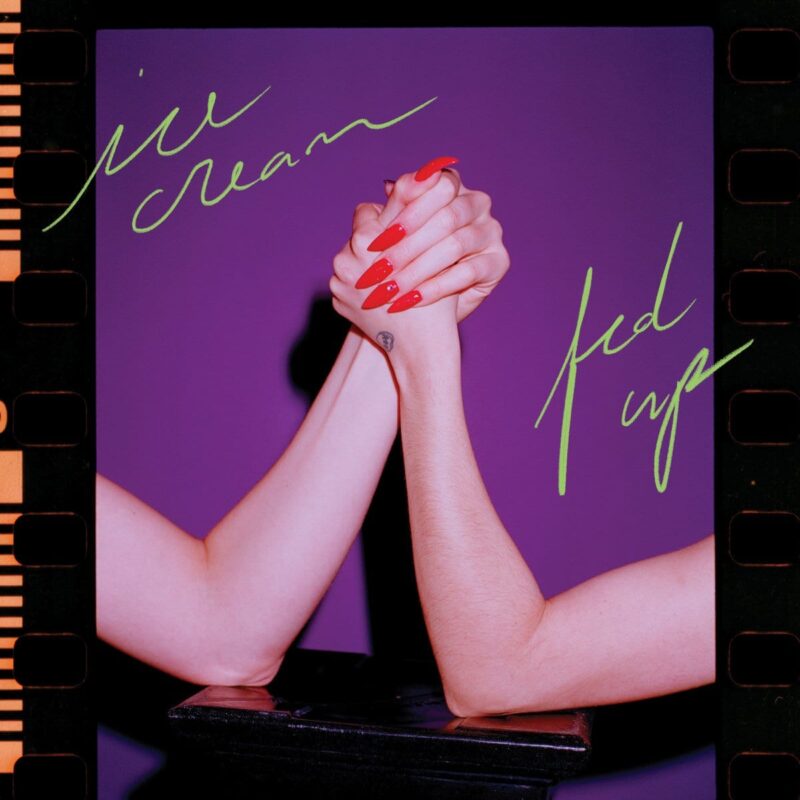 Ice Cream – FED UP
Country: Canada / Quebec
Label: independant
Genres and styles: Electro Punk / Synth Pop / Art Pop
Year: 2019
On this second effort, Ice Cream comes back with a sound less raw than on the previous Love, Ice Cream, released in 2016. Here, Amanda Crist (US Girls) and Carlyn Bezic (Slim Twig), both found in the abrasive Darlene Shrugg, swing between the frosty title track, with its mechanical rhythm and howling guitars, and the sweetness of "Peanut Butter"'s irresistible dance-punk fire. In between, the Toronto duo articulate a synth-pop close to the cold ambiances of Soft Cell, Magazine and Taxi Girl, or in a style similar to St. Vincent's art-pop or some of the calmer tracks of the strange Cobra Killer, sometimes punctuated with small touches of saxophone. Over eight tracks, Ice Cream have created a skillfully structured album, with vaguely retro colours but a fiercely modernist and experimental tone. (Patrick Baillargeon)
---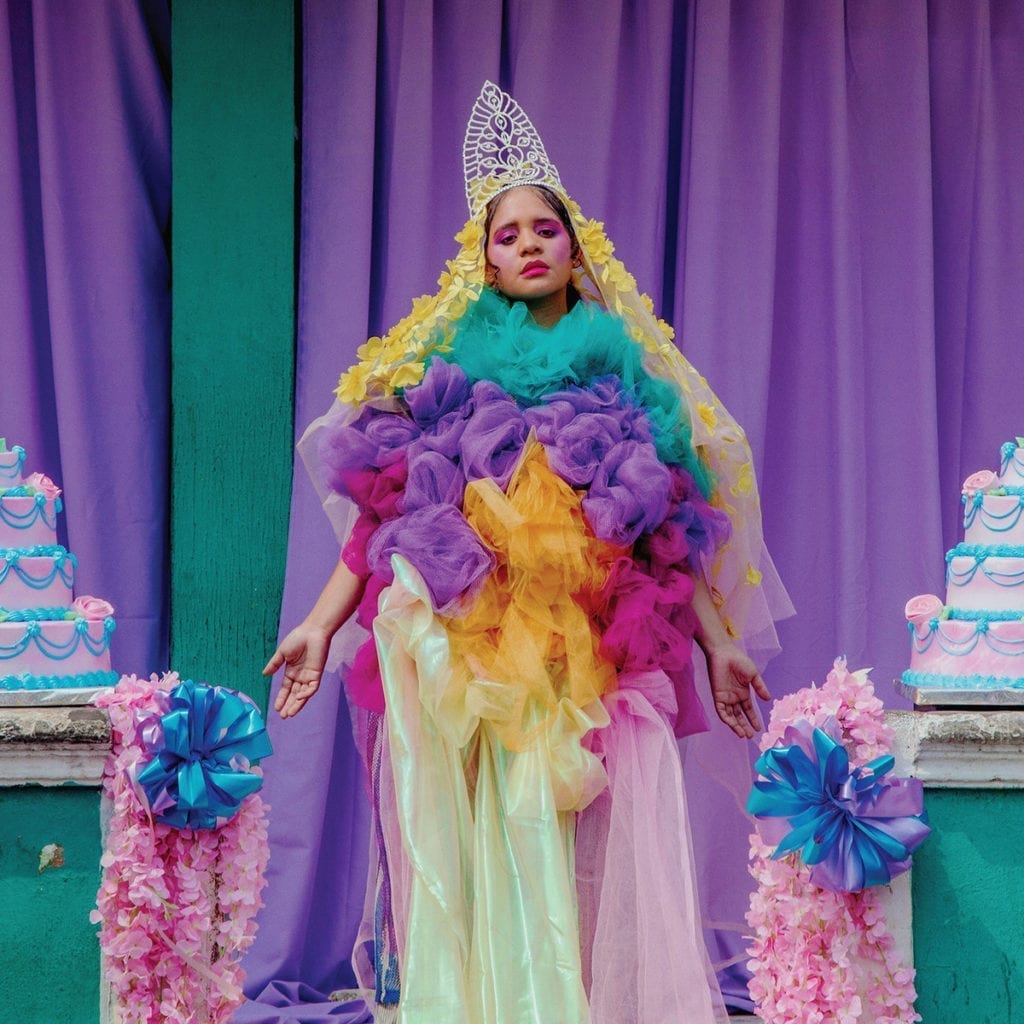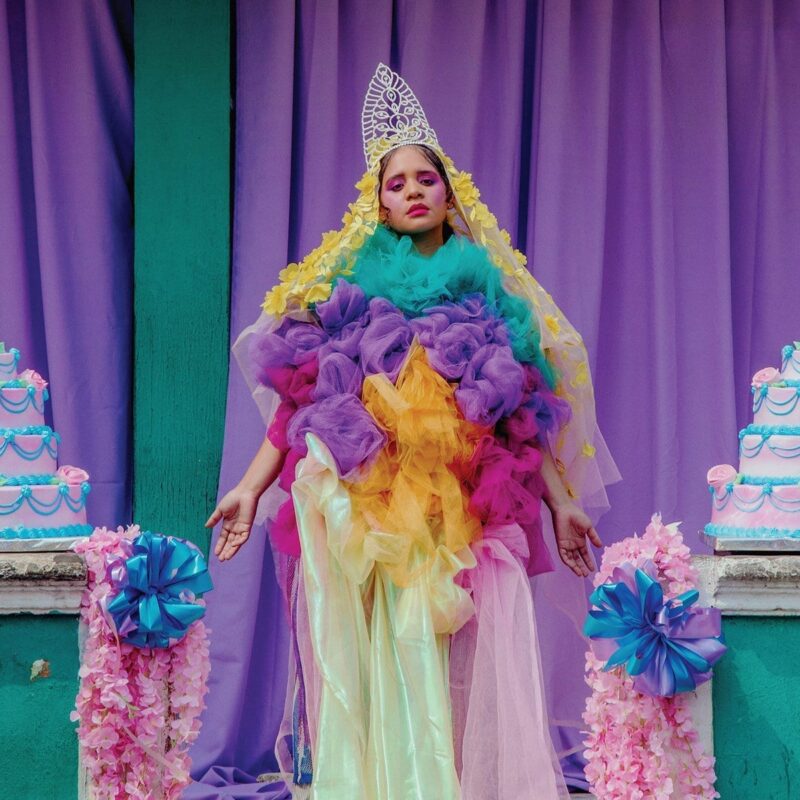 Lido Pimienta – Miss Colombia
Country: Canada / Colombia
Label: Anti_
Genres and styles: Afro-Colombian / Art Pop / Chamber Pop / Champeta / Cumbia / Digital Cumbia / Electronic / latino
Year: 2020
Cumbia, electro-cumbia, electro, champeta, Afro-Colombian, pop art, experimental, these are all sediments drilled by the Colombian-Canadian singer and performer. When Lido Pimienta conquered in 2016 with the excellent album La Papessa, which won her the prestigious Polaris Prize, these variables were mostly present in her composite art. It wasn't a flash in the pan! The artist has matured over the last few years, and this is a superior recording than the previous one. That's the paradox: Miss Colombia probably won't win the Polaris 2020 but will go a long way on this small planet, far beyond the Trans-Canada Highway. With several guest musicians and Toronto-based co-producer Prince Nifty, Lido Pimienta invites us on a transcultural journey, from chamber avant-pop (with arrangements for keyboards, strings, woodwinds, and brass) to different declinations of electronic music, to her Afro-Colombian and Indigenous musical sources. Made between urban (Canada) and tropical (Colombia) jungles, this brilliant opus depicts a love-hate relationship between the artist and her country of origin where extreme paradoxes are cultivated. The title was inspired by a blunder at the Miss Universe 2015 contest – host Steve Harvey presented the crown to Miss Colombia instead of the real winner, Miss Philippines! It's a show of irony and cynicism, interspersed with more tender and intimate episodes. From beginning to end, we feel the tragic fate of a country that was until recently torn apart by Mafia cartels and Stalinist guerrillas, and still today struggles with deep social, economic and racial inequality, not to mention the machismo that attends it. Fully aware of the extraordinary contrasts inherent in her native country, Lido Pimienta does not fail to remind us that Colombia is also a wonderful country, without a doubt one of the richest culturally among the three Americas. This is the subject of a major fresco that will be exhibited in all the year-end lists of 2020. (Alain Brunet)
OBUXUM – Re-Birth
Country: Canada
Label: Urbnet
Genres and styles: electro / instrumental hip-hop / East African
Year: 2019
OBUXUM is the stage name of Muxubo Mohamed. Of Somali origin, the Toronto-based DJ, beatmaker, and producer is not only an artist deeply inspired by her East African culture, by instrumental hip-hop, R&B, electro (house, breakbeat, experimental, etc.), and jazz, but she also conveys committed commentary. Her evocations are very clearly feminist and anti-racist, she de facto promotes cultural diversity in a context where systemic racism is denounced at all turns. She launched Re-Birth in 2019 after releasing H.E.R. the previous year, an EP of relatively similar quality. Professionally active since 2015, OBUXUM has probably not yet recorded her first major album, but the ingredients of her aesthetics are already very refined and informed. We can even guess that she's an in-depth student of the best Black American beatmakers, from J Dilla to Flying Lotus. She integrates this "science" with her personal touch, as do her contemporaries (Kelela, Noname, etc.). If given the means, this gifted young woman could go very far. Her cultural background is clearly distinct and her beatmaking all the more innovative. (Alain Brunet)
---
Pantayo – Pantayo
Country: Canada
Label: Telephone Explosion
Genres and styles: South East Asian / R&B / electronic
Year: 2020
The foundation of Toronto-based diasporic Filipina quintet Pantayo's sound is kulintang, the metallophonic ensemble music of the country's indigenous Maguindanao and T'boli communities. After several low-key, exploratory releases, their first proper album, produced by Yamantaka // Sonic Titan's Alaska B, showcases the inspired, heartfelt, and highly original hybrids they've built up from that basis of kulintang – "Taranta", alternately vulnerable and combative, is an excellent example. Their self-described "lo-fi R&B gong punk" ties together together practical feminism, punk ethos, Indigenous resistance, Asian visibility, queer fabulousness, and the universal thirst for inviting new sounds. (Rupert Bottenberg)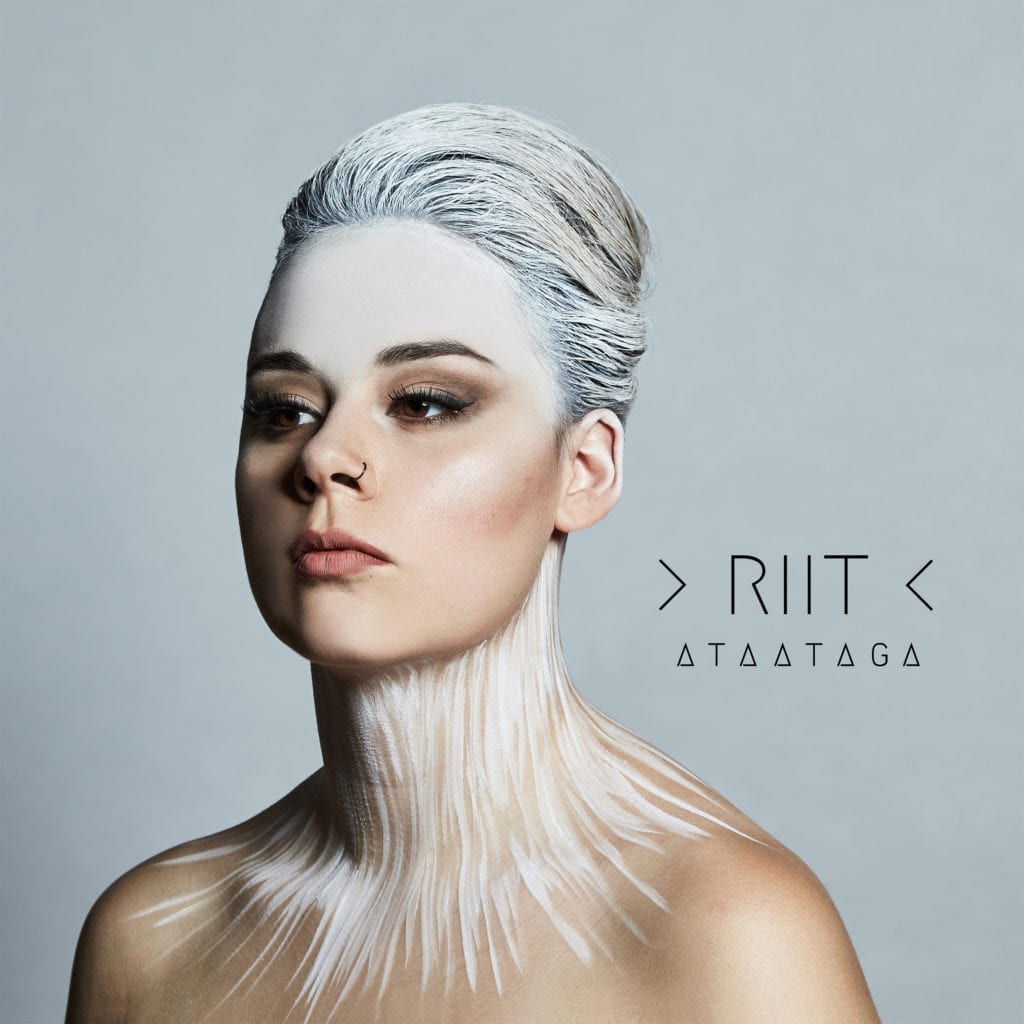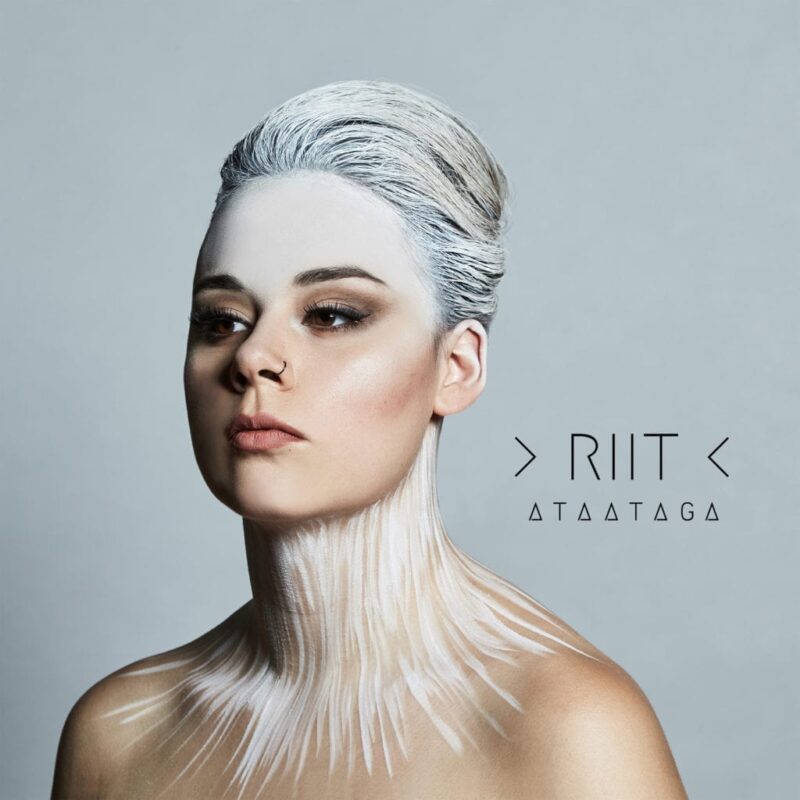 Riit – ataataga
Country: Canada
Label: Six Shooter
Genres and styles: Electro Pop
Year: 2019
Riit is the stage name of Rita Claire Mike-Murphy, an Inuit musician from Pangnirtung, Nunavut, also known for her role as host of the children's series Anaana's Tent. With her pure, sweet voice, Riit has quietly made a name for herself in Nunavut's small (but growing) music community. Her music, an electro-pop that is often cold and clear like the infinite expanses of the Far North, supports her fairy-tale vocals, sometimes switching to a more danceable style, like the groovy "ullagit". On some tracks, however, one has the impression of finding oneself in a dreamlike universe reminiscent of Enya. This relation to Celtic sounds can be explained by the music her Irish father used to play for her during her childhood. Graham Walsh (Holy Fuck), who produced the album, also adds a few locally sourced sounds, giving this electro-pop mixed with throat singing an even more exotic touch. Sung mostly in Inuktitut, this eight-track album, which also features contributions from Elisapie, Josh Q, and Zaki Ibrahim, was recorded between Iqaluit, Nunavut and Toronto. ataataga reveals Riit's ability to play with various universes, going from more mysterious and cold ambiences to more melancholic or exhilarating ones. (Patrick Baillargeon)