Artwork: Scott Partridge
Based in Berlin, Shika Shika was founded is 2015 by footloose Englishman Robin Perkins, aka El Búho, and ambulatory Argentine Agustin Rivaldo, aka Barrio Lindo. Their new 10-track compilation repeats the steps of 2015's A Guide to the Birdsong of South America, overseen by Perkins and released on the label Rhythm & Roots as a fundraiser for endangered avian species.
For Shika Shika's follow-up A Guide to the Birdsong of Mexico, Central America & the Caribbean, the purpose and principle remain intact, but the selection of musical acts is of course all new. The money raised through merchandising, record sales, and streaming royalties goes to Birds Caribbean, La Asociación Ornitológica de Costa Rica, and Mexico's Fundacion TXORI.
"To be honest," says Perkins, reached a few weeks before the June launch date, "I'm feeling as excited about this one as I was for the first volume. So much work goes into the project, from identifying the birds, the organizations, and the artists, to finding the songs, getting the tracks, the artwork, the crowdfunding. To see it come to fruition and to see the reaction from people is something really special, and it motivates us to keep up work on the project."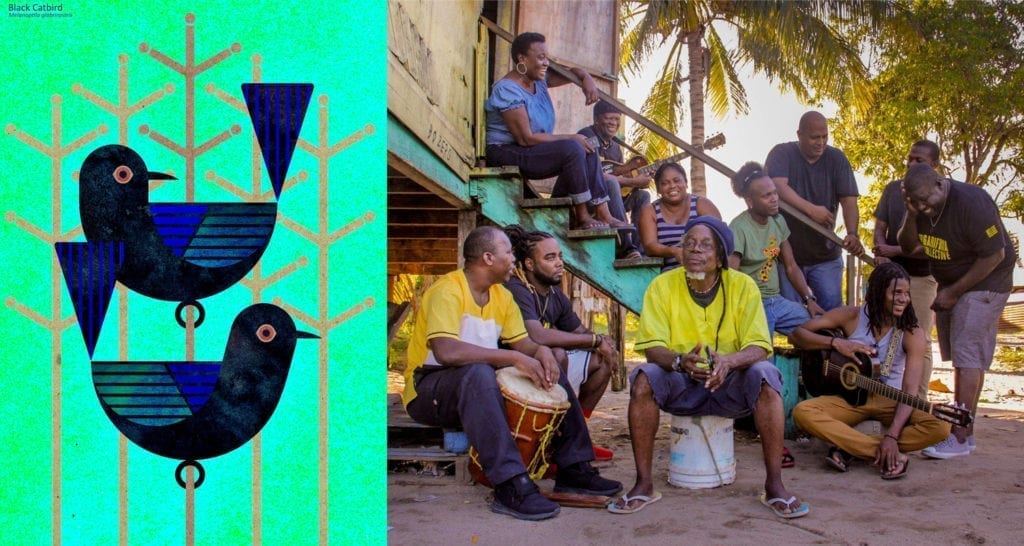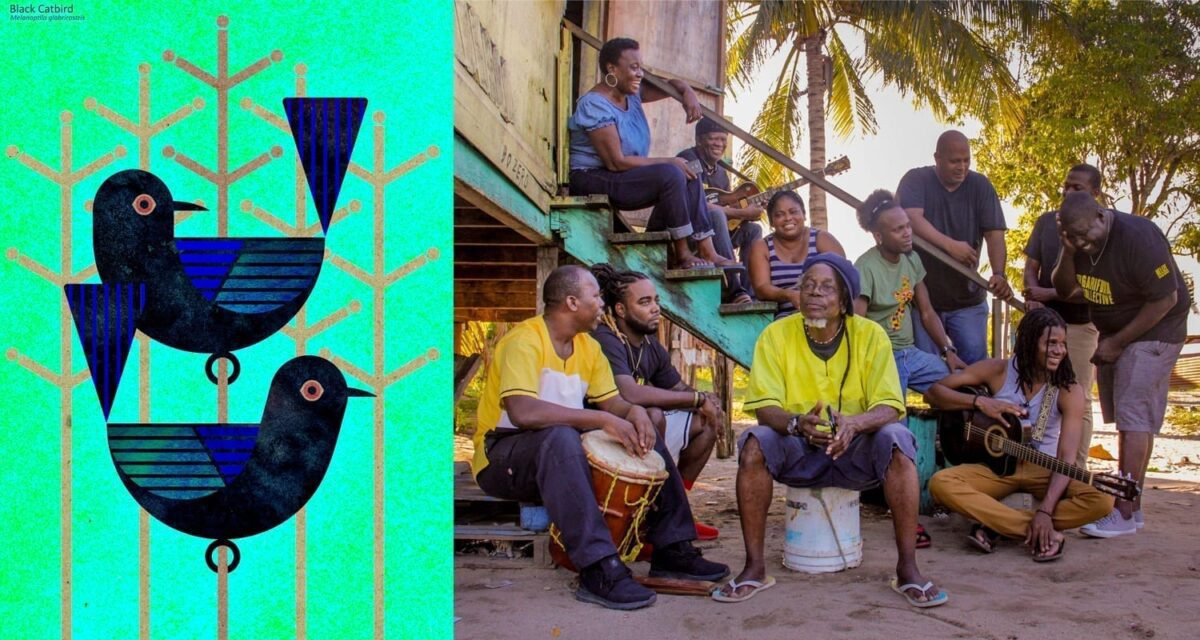 "My son Alson and I are birders In Belize," says Al Obando of the celebrated Garifuna Collective, whose track "Black Catbird" was the album's lead single. "I've been involved in music for over 20 years, as a sound engineer, producer, tour manager, guitarist and bass player. When I heard about the birdsong project, I felt a good vibe about it and so I decided to learn more. My friends Eli and Robin guided me through the process, and I was excited to do something musical with bird sounds. I also learnt that Belize was not included at first, and so I thought it would be right to defend all the birds and music of Belize."
Obando explains the steps that led to the final track – a process of elimination, to save a species in the process of extinction.
"I didn't know about the black catbird before my involvement with the project. Robin did some research and found three species of birds that are considered endangered in Belize. He asked me to choose one species, after listening to the different birdcalls. I liked the melodies of the black catbird, and so I chose that one. I don't remember how the process began musically, but the black catbird calls just started to fit in as the arrangement continued through the song!"
The various acts involved interpreted the basic concept, and the birdsongs they worked with (rigorously researched, and sourced from prominent ornithological archives, by Perkins), in wildly different ways. Birdsong as melodic inspiration, birdsong as rhythm instrument, birdsong as found-sound element. Perkins knew he could expect quality from the players he'd assembled, but beyond that, each new audio file in his inbox was something new and unexpected.
"In a way," he says, "I think the track by Siete Catorce was the one that surprised me most – though, knowing his work, I was not surprised to be surprised. For me, he's a producer that has constantly pushed boundaries and explores new sounds, and this is so true on his track on the album, it's totally unique."
The Mexican producer's "Loro Cabeza Amarilla" is indeed one of the more unusual pieces of the ten at hand, and among those that make the most prominent use of the bird's voice – in his case, the yellow-headed amazon (Amazona oratrix).
Though musically all over the regional map, it has a cohesive visual splendour. Scott Partridge (Partridge? Robin, alias "the Owl"? What's with these bird names?!) returns as the graphic artist, with a style that's minimalist, geometric, even pedagogical, but fun and welcoming all the same, in the school of the great Charley Harper – "An important influence," says Partridge, "and I believe we both take cues from the realm of logo and symbol design. If I was to identify an aesthetic principal in my work, it's to eliminate details that don't communicate the essence of the subject." Birds are a pretty essential subject for Partridge, as one gander at his website reveals (Gander! See what I did there?).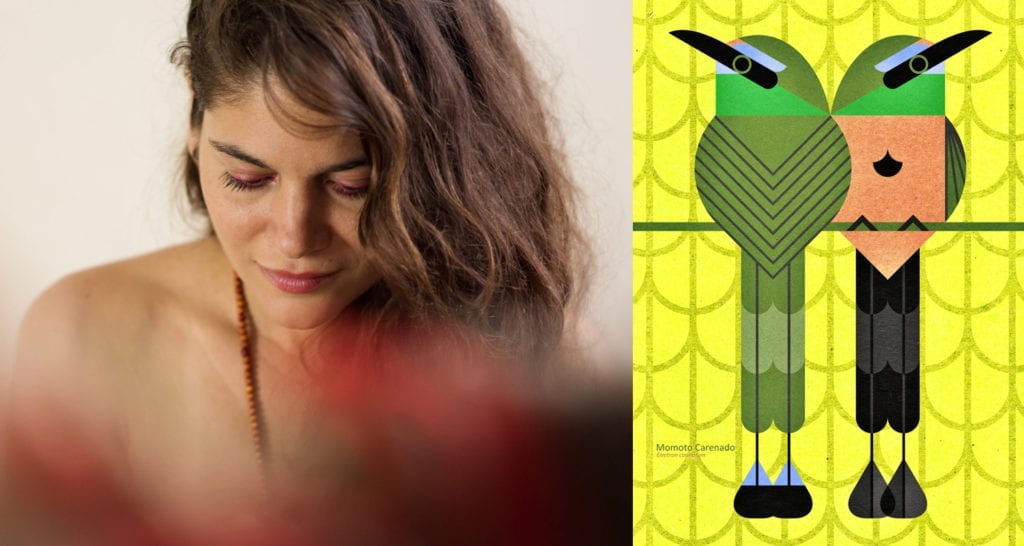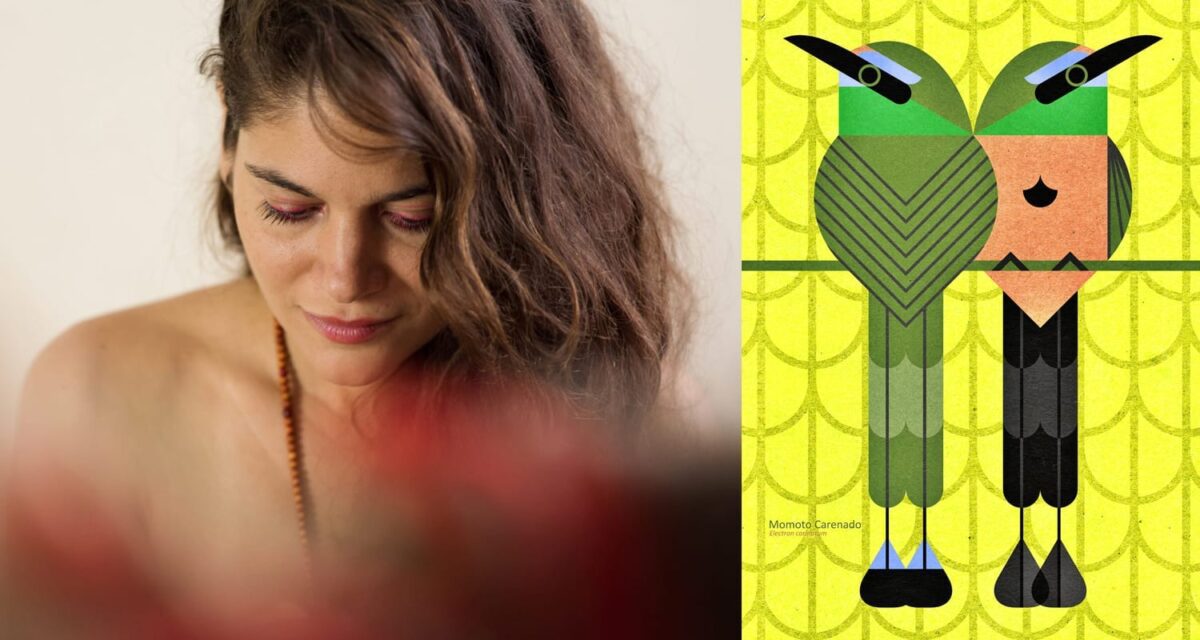 "The project is perfectly aligned in that it connects the downtempo electronic world music community, my beautiful audience, to projects that protect wildlife in the region of Central and South America, so far, and beyond," says Nicaraguan musician Tamara Montenegro. "It's a perfectly synced project connecting the consumption of art to the impulse for a regenerative world. I was invited to participate, to which I gave clear and full 'yes!' since the start. This is how I know my life purpose is being met."
The Tamara Montenegro & NAOBA track "Momoto Carenado" features the keel-billed motmot, classified zoologically as Electron carinatum, but referred to locally as guardabarranco, the "ravine-guard".
"The motmot," Montenegro explains, "is a gorgeous species of bird that I grew up admiring around Nicaragua, where I was raised as a child and which I call one of my homes. It's also the national bird of Nicaragua, and has five or six subspecies around the Central American and Mayan Riviera region. It is said to be the keeper of cliffs and also the guardian of the underworld in Mayan cenotes, the caves leading to underground watersheds. It was indeed shocking to realize that this majestic creature I grew up adoring also came to meet the systematized human devastation of the natural environment, and lost its ability to thrive and multiply.
"Creating a song inspired by this bird and its successive challenges to live naturally due to human disconnection from our nature of living in harmony with our planet was very big experience. I tailored a dynamically emotional melodic piece that denotes this narrative, and creates a feeling of open hope as a call for humanity to change our ways, and to reconnect to our now delicate and fragile bond to life, before it's too late."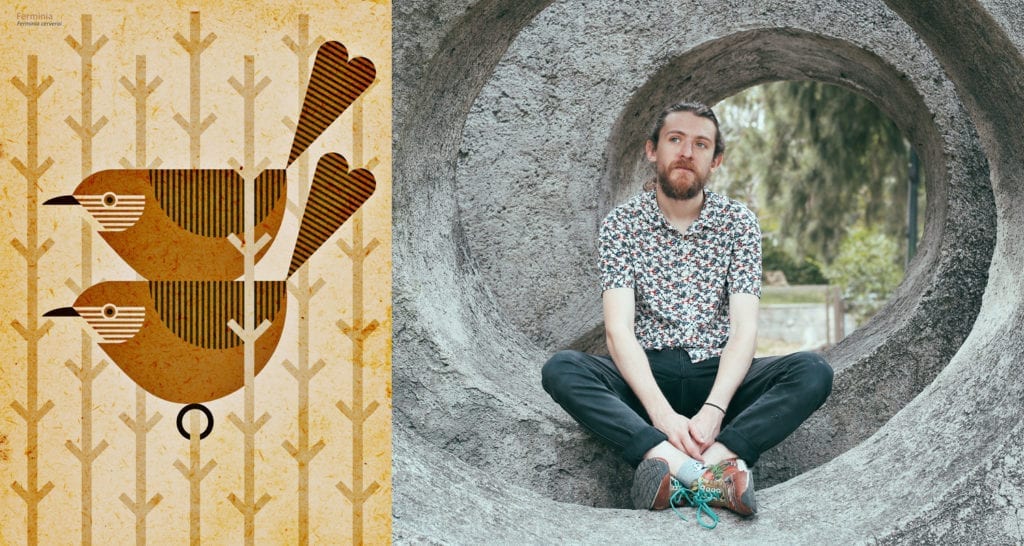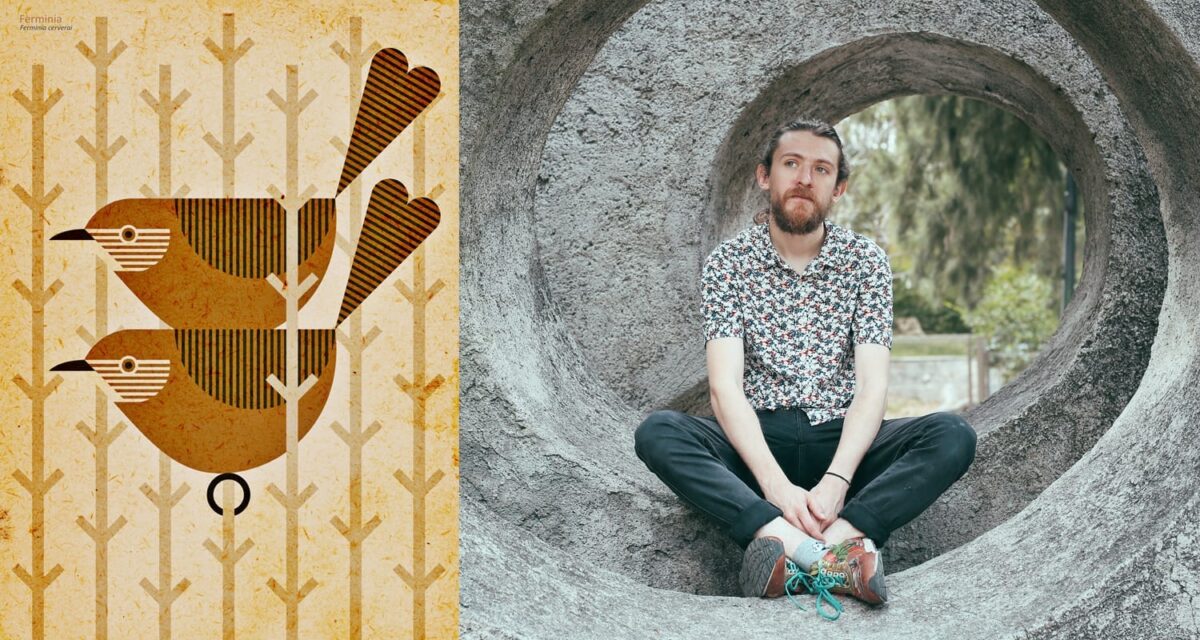 And what about Perkins? Of the many birds honoured by the project, which one is closest to his heart? "That's a really tough one," Perkins admits. "Each of the species has their own story, and somehow, through Scott's artwork, I feel you identify with them even more. I think from the first album, the macá tobiano, or hooded grebe, from Argentina has a special place in my heart. It's a really iconic, beautiful, and majestic species and, as with all of these and many more, a tragedy if we were to lose it.
"On the second album, for some reason, I really connected with the Zapata wren, the Ferminia, I think because it's small and unassuming, but at the same time beautiful."